Well, here is a sample of some of my army. You must bear in mind that I got into 40k for the following reasons in this level of priority:
1) The tactics of a game that is more in depth than RISK or Axis and Allies
2) The modelling and converting
3) The painting
These models reflect the way that I like to make my models look intimidating or threatening. It's what I'm trying to pull off. You may think it's junk....
Regardless, here are some of my favorites:
Winged CC Tyrant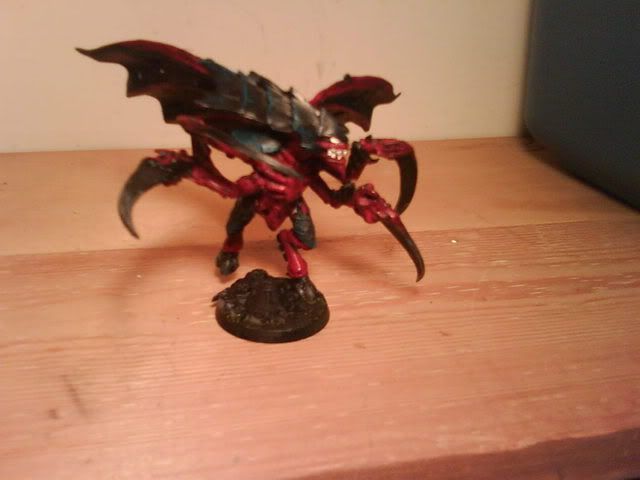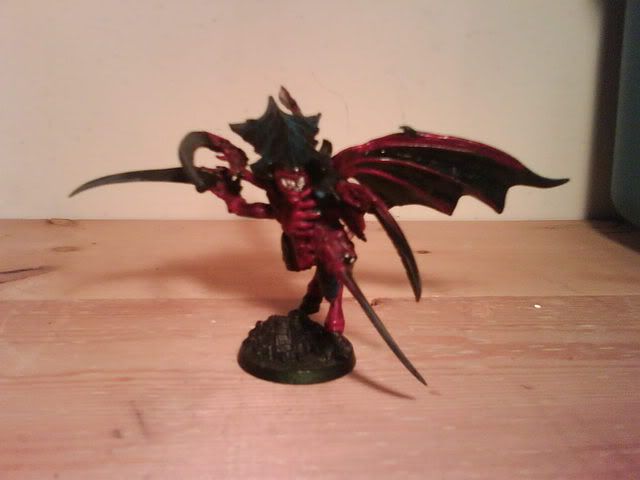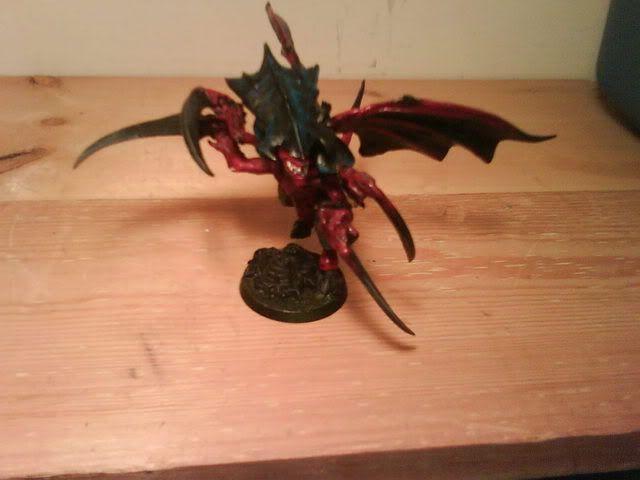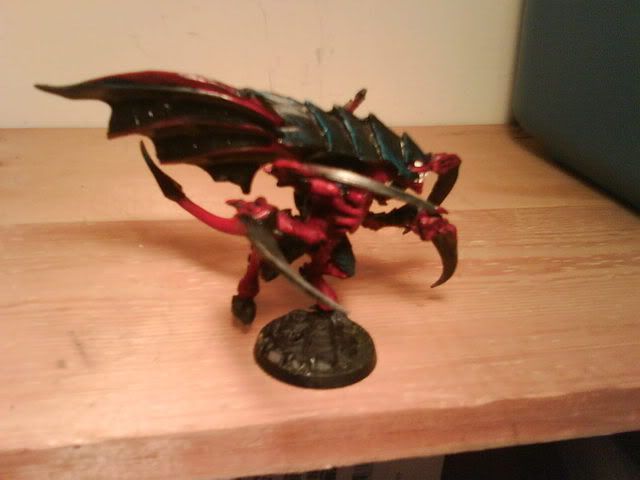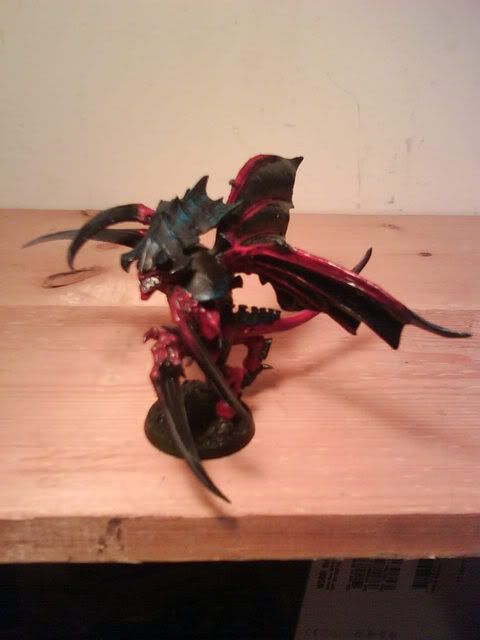 I was going for a pose that made the Tyrant look like it had just landed and was in the motion of striking.
Lictors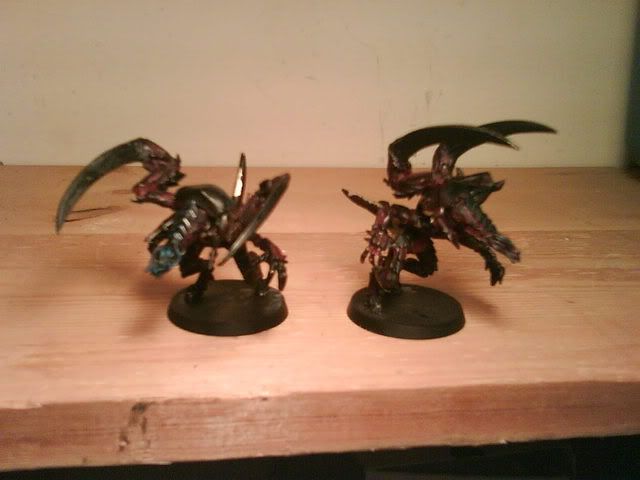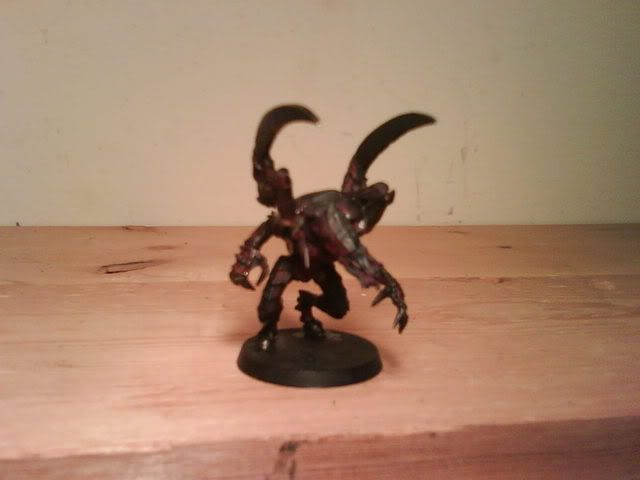 I have to retouch the painting on these two, but the poses are what I am proud of. I really like the 3rd ed. Lictor, but the typical poses have them hunched back with the Flesh Hooks doing all the work, so to speak. I wanted poses that make the Lictors look more menacing and predatory. This was my inspiration for the pose of the first one (the pouncer...):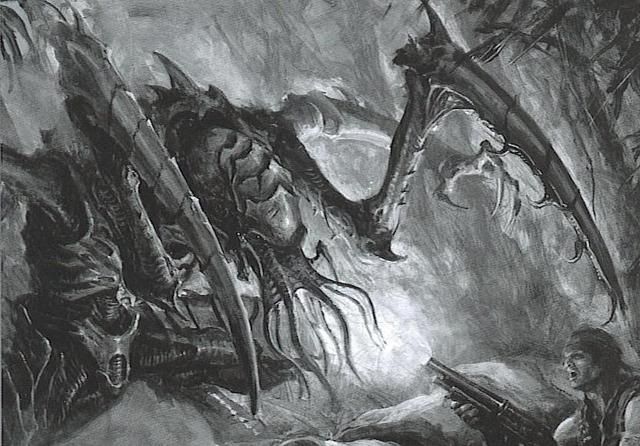 The second one was intended to look like it was stalking the prey. The arms and legs are spread to illustrate the gait that the Lictor may have; the Scything Talons in position for a strike.
These two were the first models that I bought for my Tyranid army. They have dropped the ball occasionally in games, but overall have done well to inspire fear into the prey and slay them from the shadows.
Thanks for looking.