Hey guys!
I've gotten quite a few compliments on my basing style, so I've decided to throw together a quick guide to show you how I make them. This technique can be used to create barren (AKA Generic) bases in very little time. Without further ado, here is the guide:
Supplies needed:
PVA Glue
Tissues
Multiple Paintbrushes
Chaos Black
Codex Grey
Games Workshop Flock
Games Workshop Static Grass
Super Glue
Step 1:
Using an expendable brush, paint a thin layer of PVA glue on the base of the model, be careful to keep the glue only on the top of the base, making sure none gets on the sides or on any of the parts of the model, example: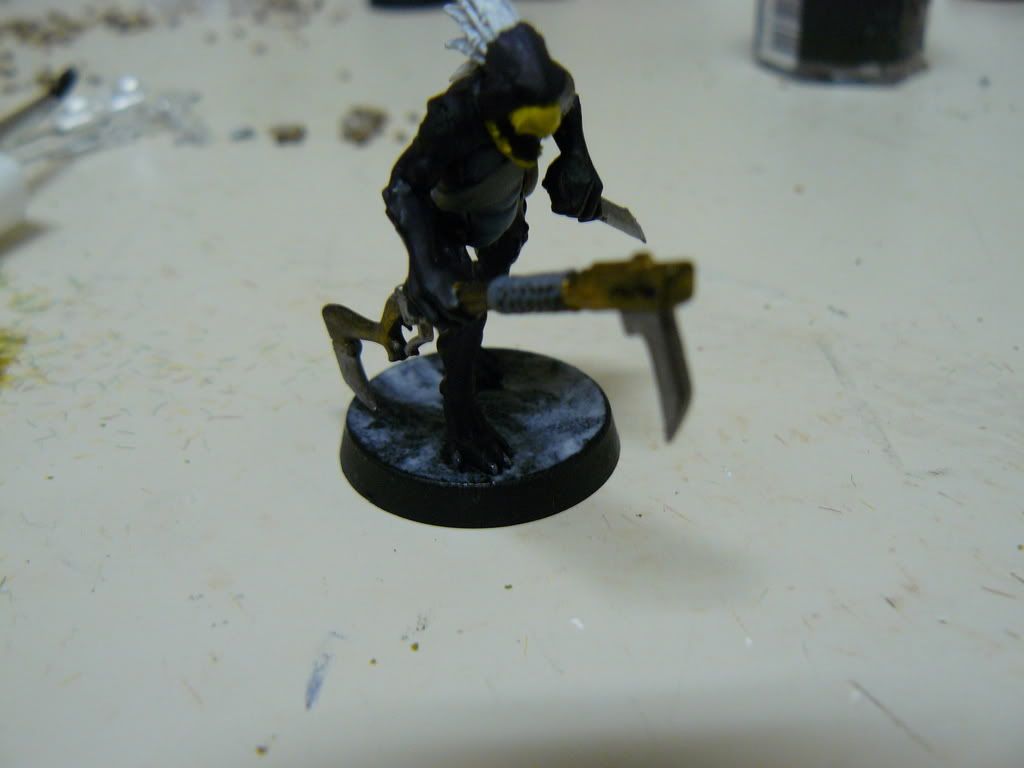 Step 2:
Dip the base of the model into a tub of flock. Move the model around a little bit, making sure the base is completely covered with flock, then remove the model from the flock and blow the excess flock off of the base. Make sure the sides are void of any flock as well. Example:
Step 3:
Basecoat the flock with Chaos Black, using an expendable brush. Instead of brushing the base, I dab the base using my brush, it allows the flock to keep a rocky look. Make ure you wipe your brush clean of flock before re-dipping it into the paint. Example: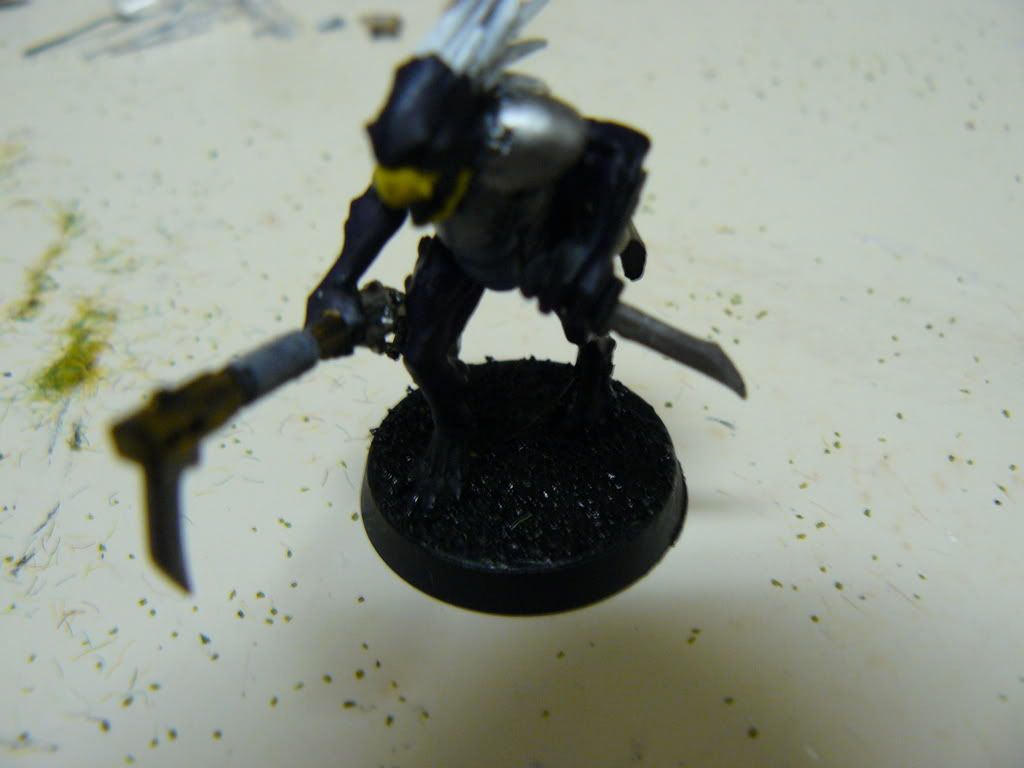 Step 4:
Dry "Dab" (drybrush) the base with Codex Grey. This is probably the easiest step, just be sure to not use too much grey. A little bit of paint goes a long way in this step. Example:
Step 5:
Decide where you would like to place small splotches of static grass on the base. Put dabs of super glue on your desired locations and place some grass on top. Don't worry if it looks like too much. Once you have placed and secured the grass, blow on the base, removing all of the excess grass and leaving a very realistic looking texture. Example: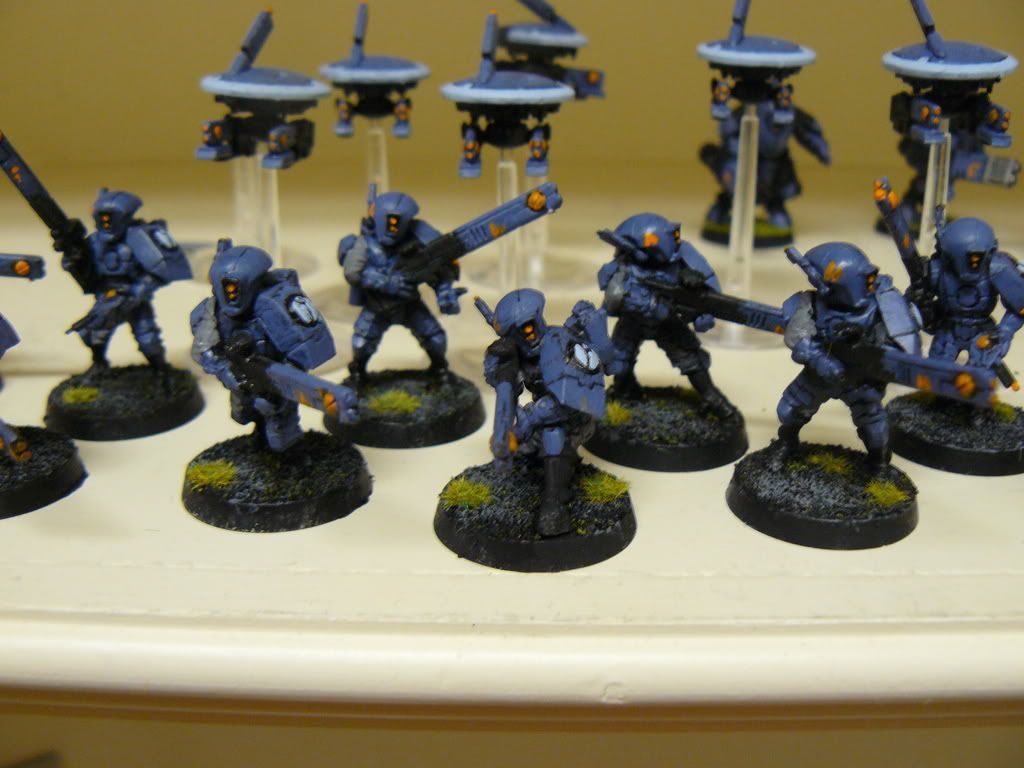 Step 5:
Now add any bells or whistles you would like to, such as rocks, wreckage, carnage, etc. I like to use pieces of Space Marines on my bases
. Here is an example: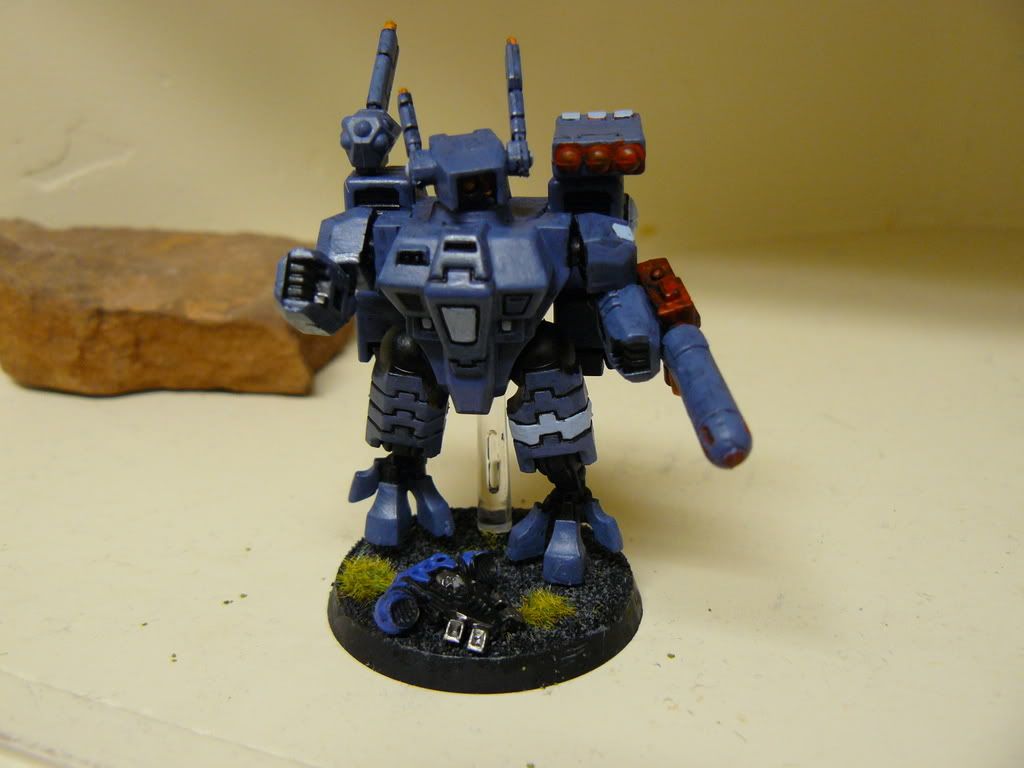 Well, I hope this guide helped those of you who were looking for a quick and easy way to base your models!
Thanks!
-Chrisness