Well, my friend's history teacher is making them create games for world history, and he was doing D-day, so we decided that it might be cool to do a dumbed down style of Warhammer for his D-day game, and use the board later on for a Mega Battle.
An opportunity we simply couldn't pass up on; I mean who honestly
hasn't
ever wanted to reenact a beach invasion... in miniature form!
Anyways, my friend's assigned partner is a complete slacker and not helping out at all (he also doesn't play 40k) so I went over to my friend's today, and we got a lot done.
The whole thing should be finished in a couple of months, the teacher said the board doesn't have to be painted. So as soon as that's finished, expect to see a large battle report on the Guard board.
>
there's going to be a lot of blood.
Anyways, the fruits of our labors: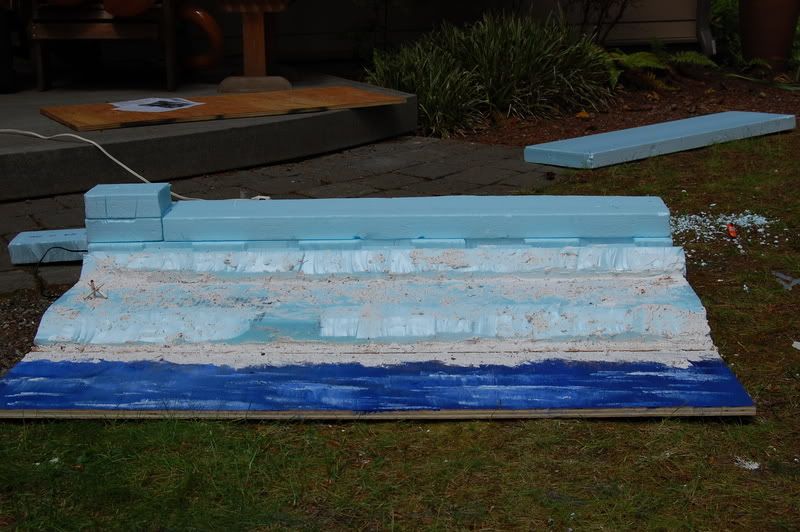 Overview. The water was painted by yours truly, and the sandy beach is just GW sand mixed with standard plaster, and spread by hand across the board. To the far left, there's a piece of the seawall that is removable, so that the attacking play can blow it up with charges or something. That one was also my idea.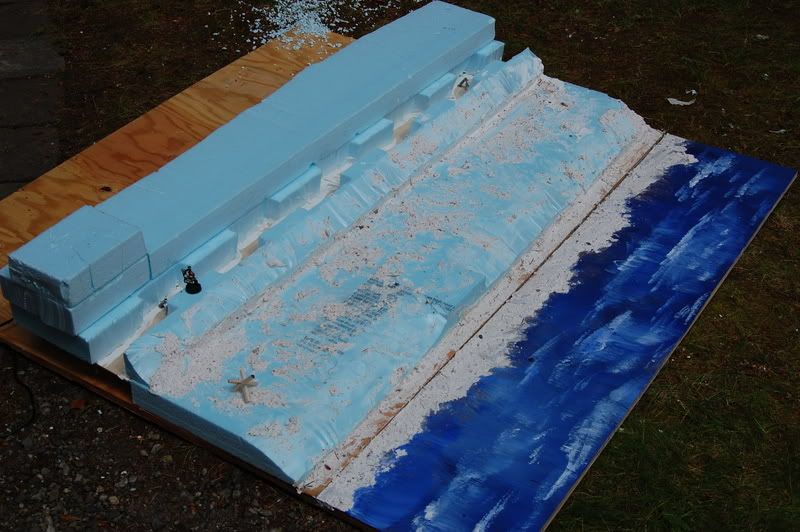 The mini is an apothecary. The wooden thing is some kind of barricade, I forget its name right now. My friend is making loads of 'em. The trench there will also have firing steps on it, made out of popsicle sticks. We haven't started on the area behind the seawall, my friend will be doing that relatively flat and easy part by himself.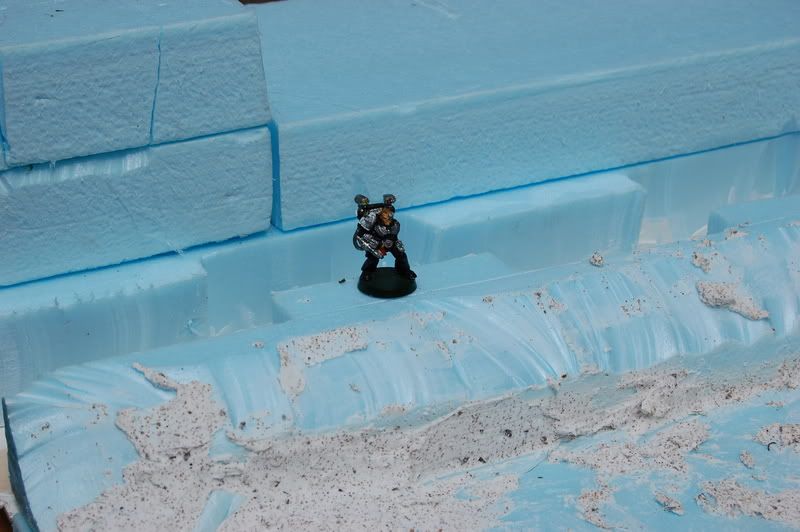 Close up... that plaster was spread by hand, my hand.
Another close up.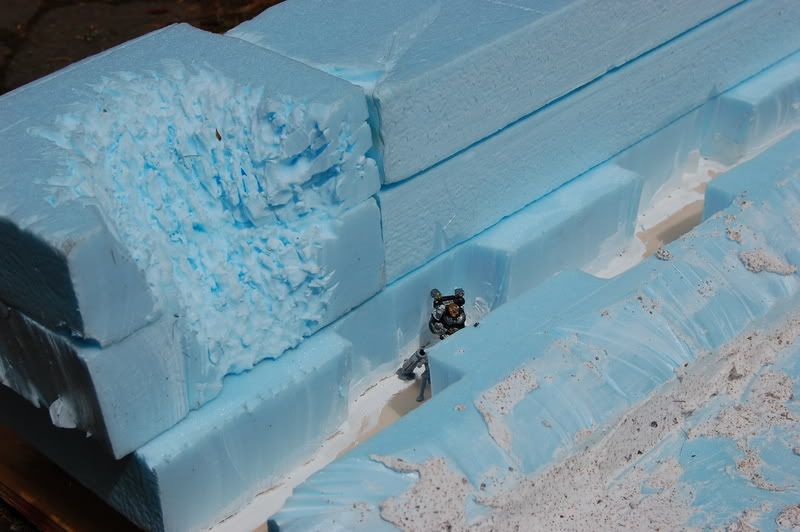 To show you close up what the "blown up" section looks like. It's obviously going to be a difficult choke point to get beyond the wall, and I forsee some fierce fighting in this section.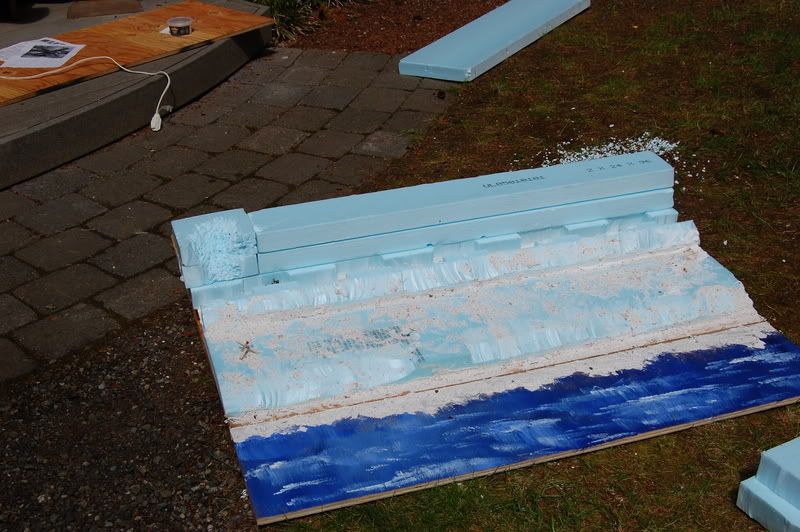 Overview, with the blown up section.
Close up... yeah, my friend likes to take photos.
Aaaaand, another close up.
Comments + critiques are welcome. Also, who do you think should defend, and who should attack? The armies who will participate can be Guard, Orks, Dark Angels, tiny force of Eldar, tiny force of Tau, and a smallish force of Black Templars.
Thanks for looking!