Hello,
So my brother and me are finally starting our own Cityfight board, not with the CoD buildings from GW though. But the buildings from
Amera
this because the buildings from Amera give me a more cityfight feeling, and it looks like there actually lived people in the past.
Anyways here are most of the materials i'll be using for the project.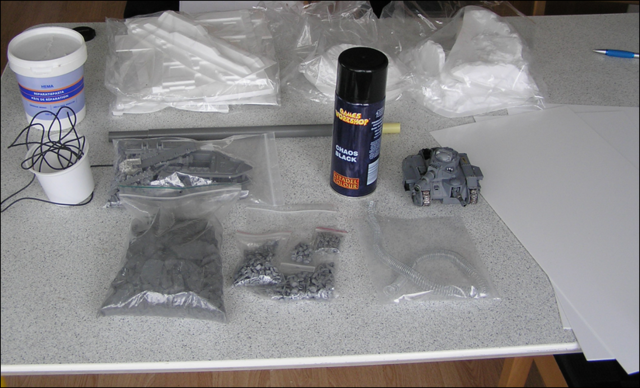 1 kg of slate
Razor wire
Lots and lots of bitz for detailing etc.
Old painted Leman Russ
3 sheets of 1,5mm plasticard
Repair paste
PVC pipes
Chaos Black spray
Roughcoat*
Amera buildings
Modelling Sand*
PVA glue*
4x6ft. wooden plate* (still need to buy it)
*= not in picture
And here's the first building assembled: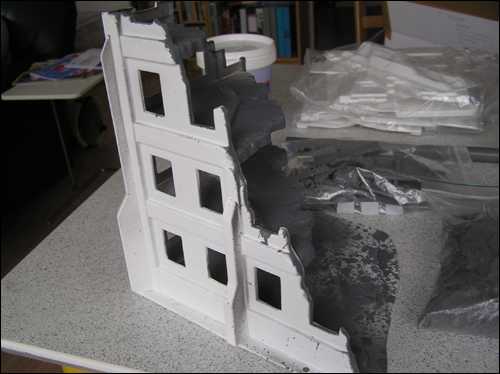 I had a problem with the Roughcoat, but today i'll get a new one from GW..
Update 1 [17-01-2007]
Got a little update, I assembled the factory. It still needs a lot of work.
I'll add; Slate, roughcoat, rubble, razorwire, Oil tank, extra details (dead guardsmen) etc.
Anyways here's the picture: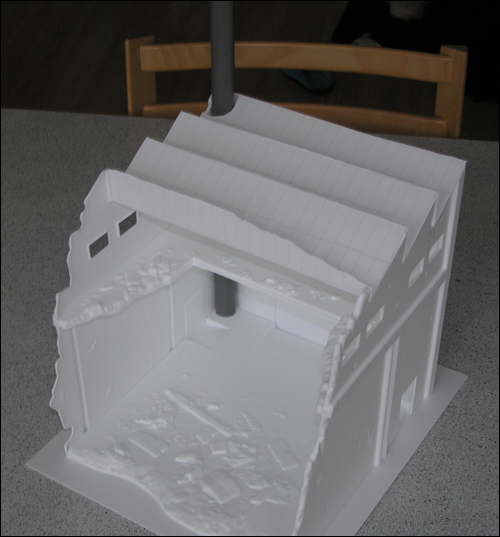 Update 2 [20-01-2007]
As you can see I sprayed it with Roughcoat, and I have to say that it feels awesome! I really has more structure.. Thanks LotE for the tip you send me via PM a while ago..
Worked some more on the Factory, added slate, modelling sand, a barricade/fuel dump, razor wire, and extra details.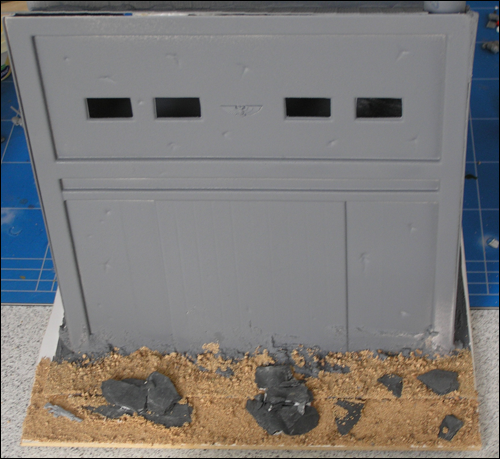 I'll add more sand once this is dry, I think I'm going to undercoat it by tomorrow
Update 3 [05-02-2007]
I worked some more on the Factory, and replaced the base.. I also added some butresses and a oilcan. Also a ruined Leman Russ and a crater. I'll add a fence as soon as I can get some of that gauze like LotE had..
It's still very WIP but here are some pictures.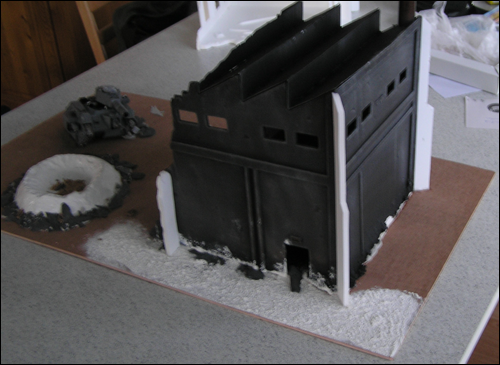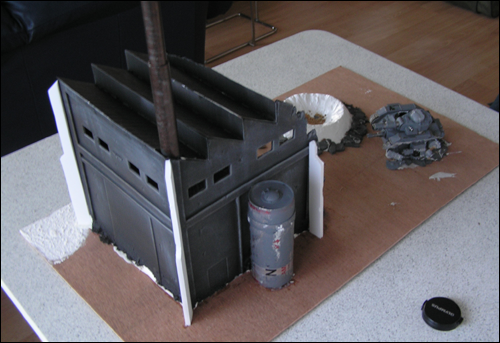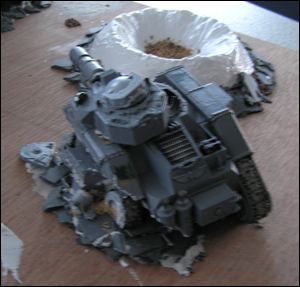 I also assembled the Admin Block.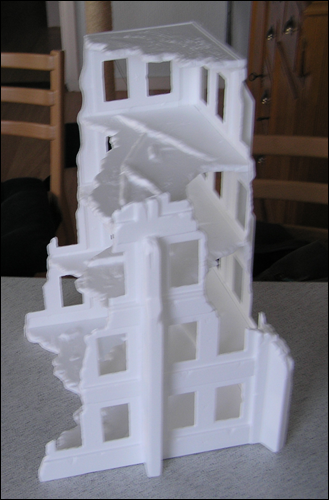 Sorry for the crappy pictures..
Oh! and I also buyed 2 4x6 ft wooden sheets for the table, and 5 wooden gilders last saturday
Cheers,
C&C welcome..