Hey all I was eating a mince pie today and I looked at the foil and though to myself
"hey they'd make great small hills , dunes or even rubble piles for cityfight."
so I set about making one and through the kindness of my heart , and since christmas is a giving time I have made a tutorial , here it is........
What You Need
-
Mince Pie Foil container (or any similair foil container the come with all sorts of small pies.
-
Cardboard for base
-
Masking Tape
-
Paint , its easier to spray it as it gives a better coat but you can do it the hard way like me and hand undercoat it.
-
PVA Glue
-
Flock of your choice , I used GW sand and GW static grass for my sand dune but you could use rubble for cityfight or even snow , whatever you want!
Step 1
Gather Materials
Step 2
Crush the foil up a bit to give a less even shape then form it back into a slightly crushed cone type thing as seen in this picture.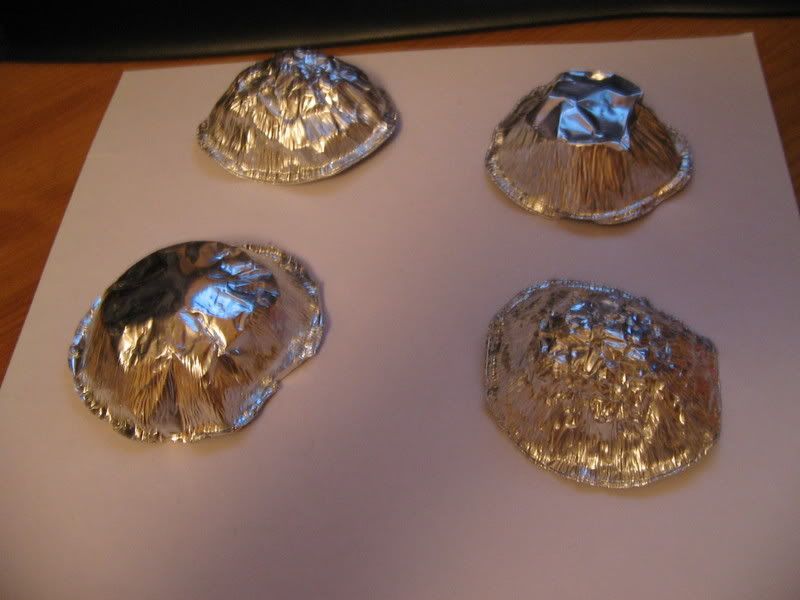 Step 3
Once the foil has been prepared cut a base slightly bigger than the foil as seen in the picture below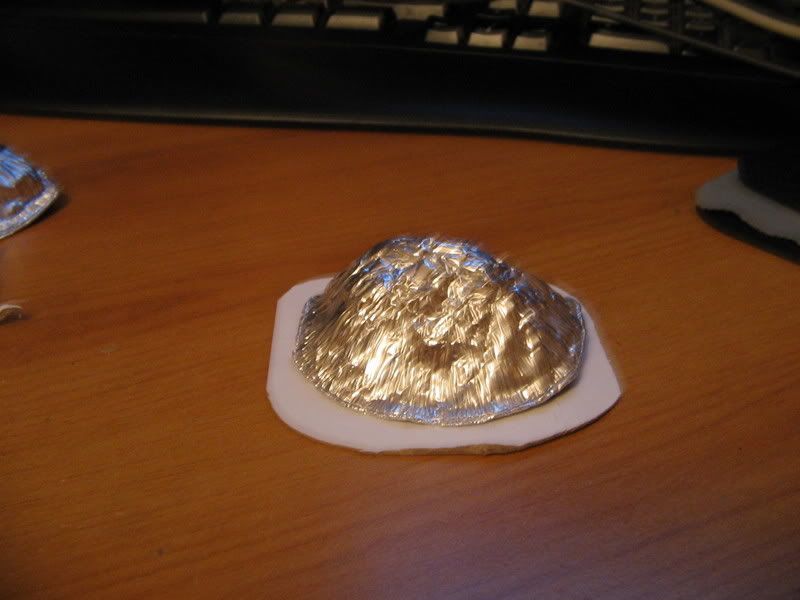 Step 4
use masking tpae around the edges of the foil to hold it down on the base , there may be better ways to do this but I used masking tape.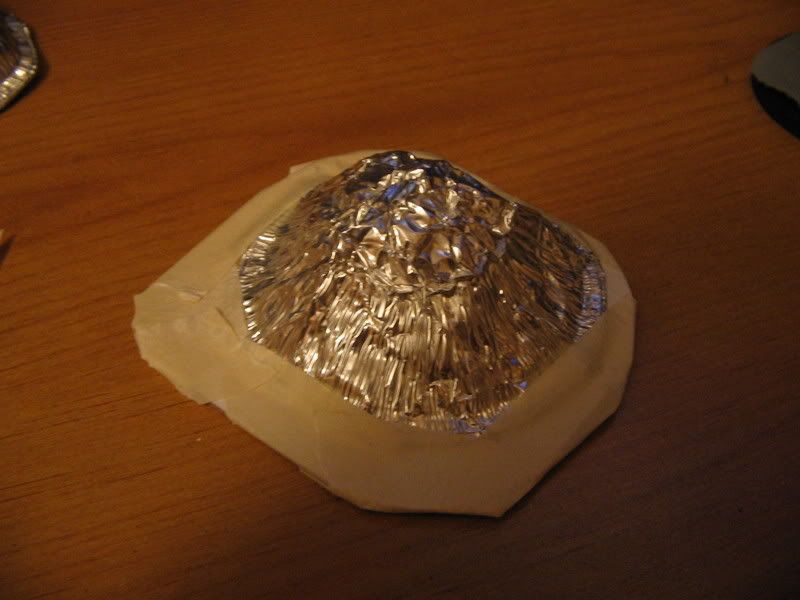 Step 5
Undercoat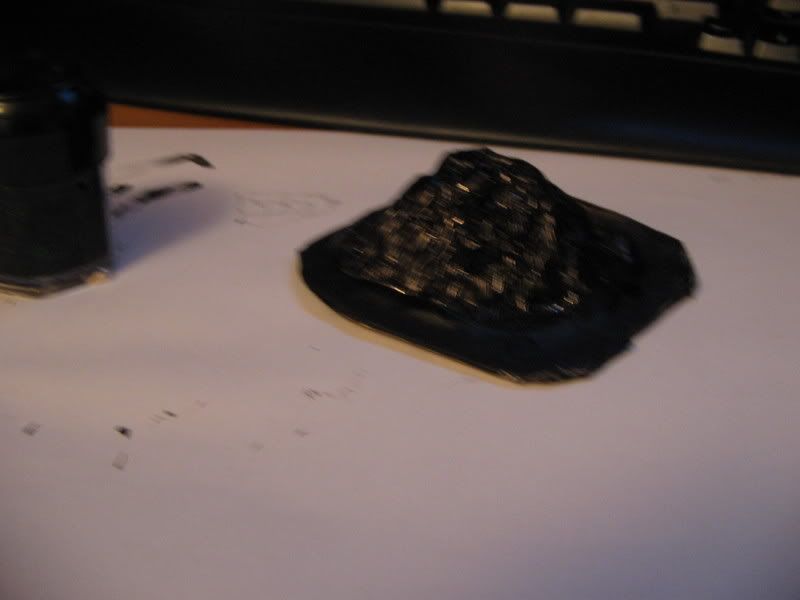 Step 6
The rest is self explanatory just paint and flock as you desire , here are some pictures of my finished sand dune. The edges of the base will be touched up tommorow but this gives you a good diea of the finished piece.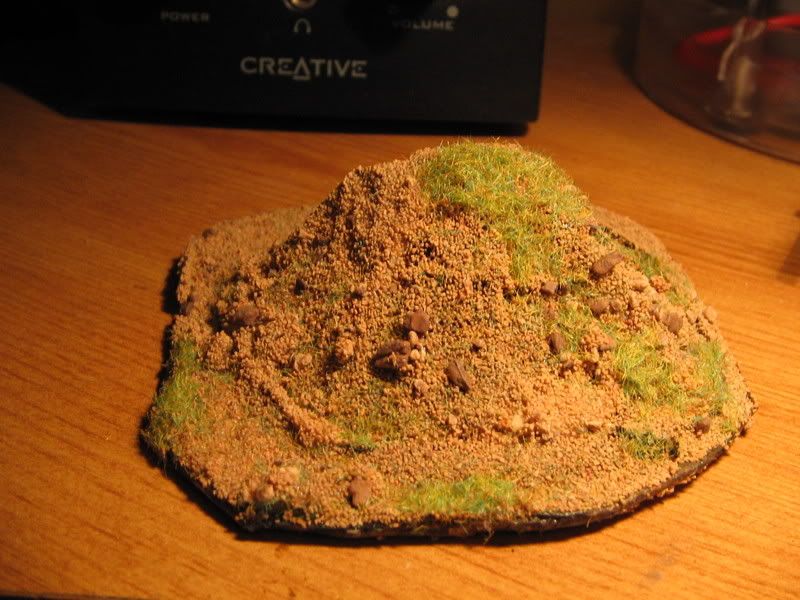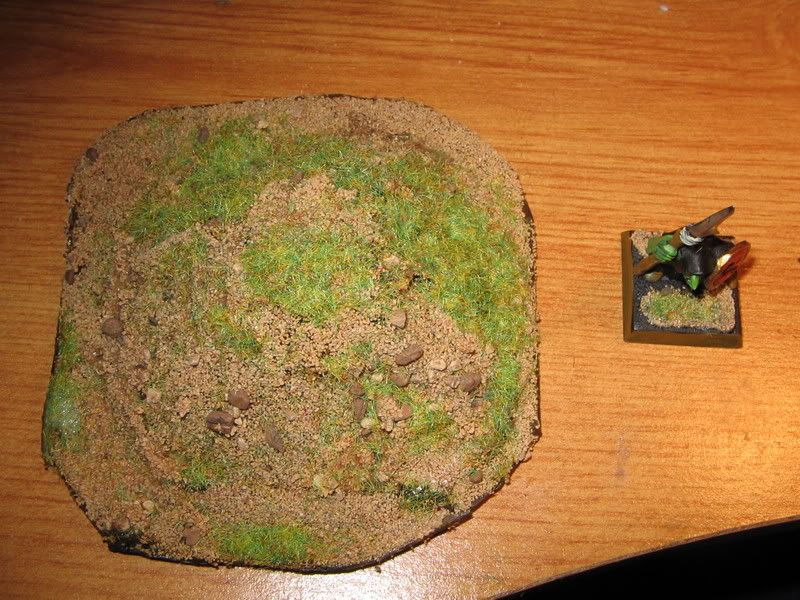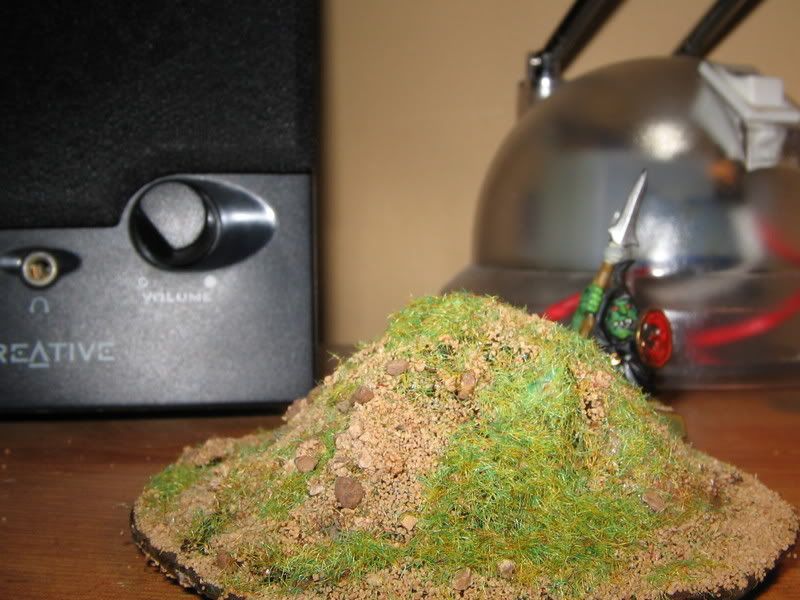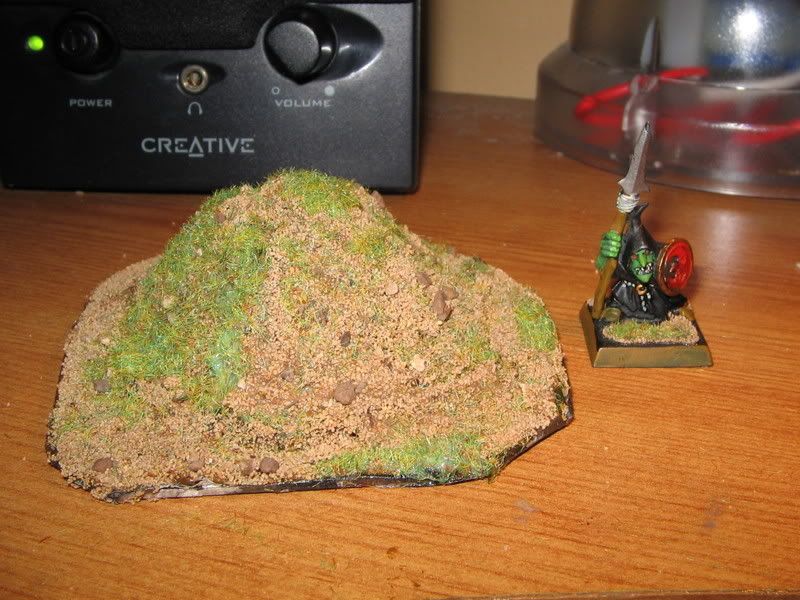 Hope this was a good tutorial , merry christmas and remember save those mince pie foil trays!
Rapouc