Hey guys,
It came to my attention that I now have enough room to set up a table in the back of my house, so...why not!
I want something different yet functional, so ill be making an ork themed board.
Ill be making enough buildings to be used for cities of death, as well as enough other stuff to be used as a generic 40k board.
Some ideas so far are:
-mushroom forests
-referencing dawn of war buildings
-beer keg objective markers
-an ork pub
-a 'mek shop'
-a squiggoth paddock
To start things off....
I bought three mdf board from Bunnings(probably australia only..) for $12 each. Put together theyre exactly 47" by 71"(close enough!). I chose to have three separate boards for easy storage.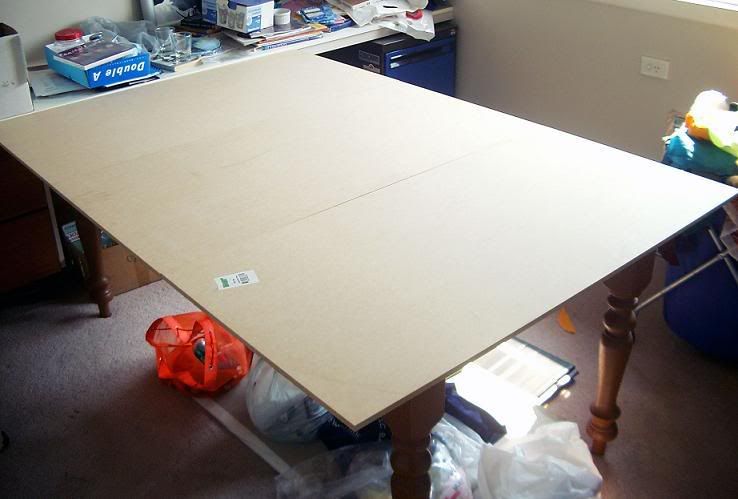 The boards were then covered in 2 layers of sand with pva glue, then a friend and I undercoated them black(we used up 5 cans of spraypaint!).
We then used some grey paint to lightly drybrush the surface, then, because we got tired, we used white spraypaint in patches to make the ground look more uneven. We then applied a layer of watery black ink to the whole bunch.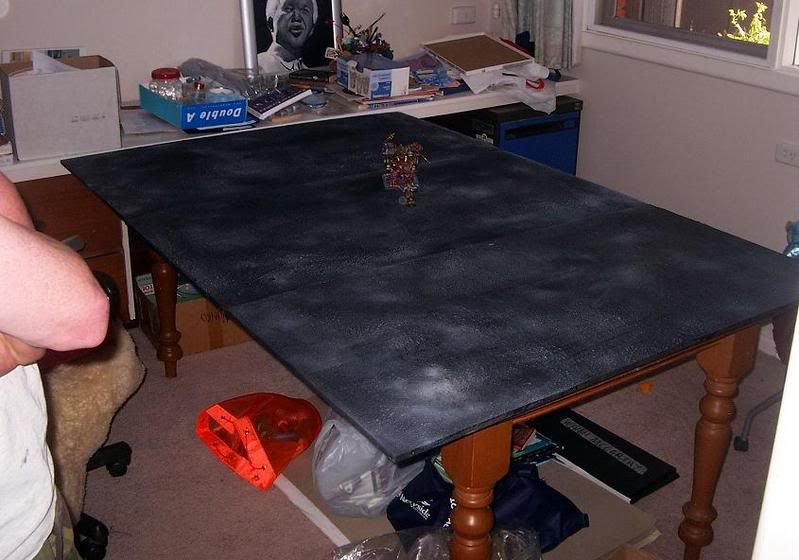 The next thing is to detail these boards with static grass and twisted metal chunks. Once thats done we can start pumping out the terrain. Hope you enjoy the progress!