Well, many will remember I was planning a board at the start of the summer. After a summer of lazing around and not much else, I did manage to buy the materials and start work. I plan 6 city blocks, 4 on one side of a river, 2 on the other with a double-block with some trees and craters.
Diagrams can be seen here:
I painted up one tile, all the buildings, and laid rubble down on 2 tiles, on of which is aforementioned as painted. Here are pics:
All 6 blocks with buildings: [this is not the layout I will use... I'm not done yet!]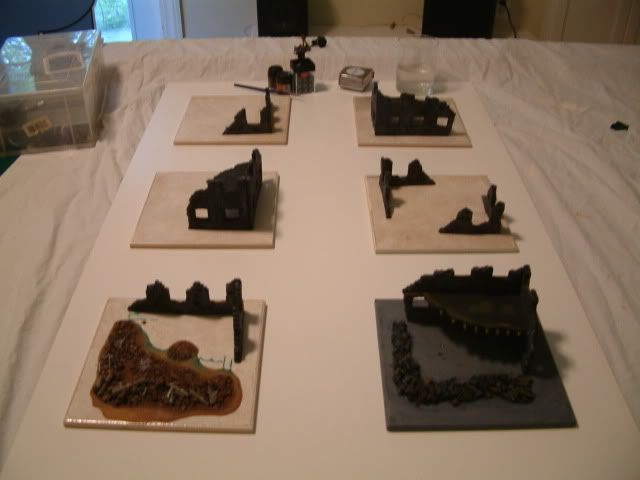 The Painted block, as a sample and test model: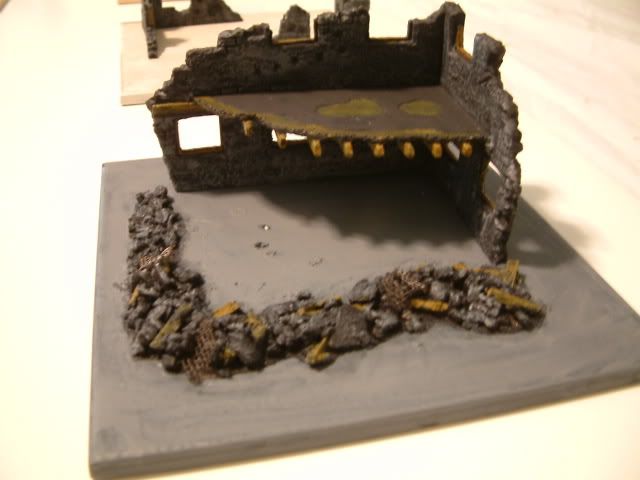 And the freshly-rubbled Block 2:
How do you guys think its coming along?
Stankov
__________________
"The common soldier must fear his officer more than his enemy." King Frederick the Great, Prussia


[img width=650 height=288]http://i9.photobucket.com/albums/a99/GeneralStankov/finalcopy.jpg[/img]