I may have something good and really easy laying around.
You know that foam gw uses for making hills and practically all other stuff ?
Well, make a low hill, not steep just a tiny hill.
Than cut it in half, make the middle sections ( the side you cut ) as if it was dug out.
Than put some rubble/stones/helmets/board/barbed wire/tank traps on the sides of the hill, against the wall.
You could put the 'hills' on a template but you could also don't do that, so you can make a long line of all the halves. Or adjust the trench if its to narrow.
Now lets see if I got a picture somewhere.
Its real easy, and if you detail it properly ( still on my to do list ) it looks real good.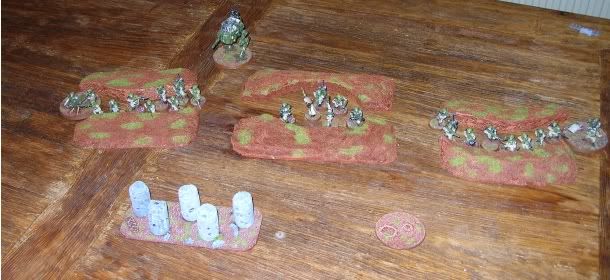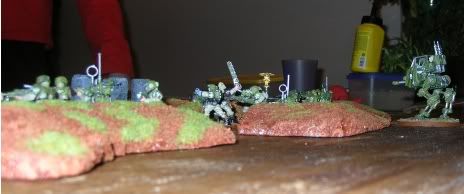 EDIT
Hope you like it as much as I do
Note, still need to detail it.