I recently acquired a huge quantity of second hand Tau, including a Commander Farsight, two broadside battlesuits, a pair of XV-15 Stealthsuits, and a very bad paintjob.
One thing that is confusing me, is a pair of XV-8 Crisis Battlesuits that seem to have too many weapons. These are the two models.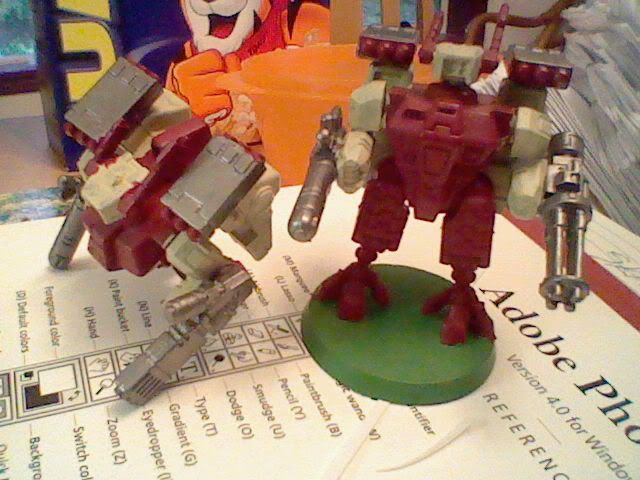 They have two shoulder mounted missile pods, then a pair of assorted arm mounted weapons each. The only way I can see this making sense is if twin linked systems count only as a single weapon. Even so, even with a multi-tracker (which I don't see), they can only use two weapons a turn. I can understand the benefit of flexibility, but is it even worth the extra points?
Some help please, I'm still learning how this game works.