ok... so, i've decided to change my colour scheme. to the scheme from the cities of death book
for those of you who dont know what it is, here's a pic:
now, i want to do something about my commander, because i want to change scheme, he's done in my old scheme, which is the conventional T'au one: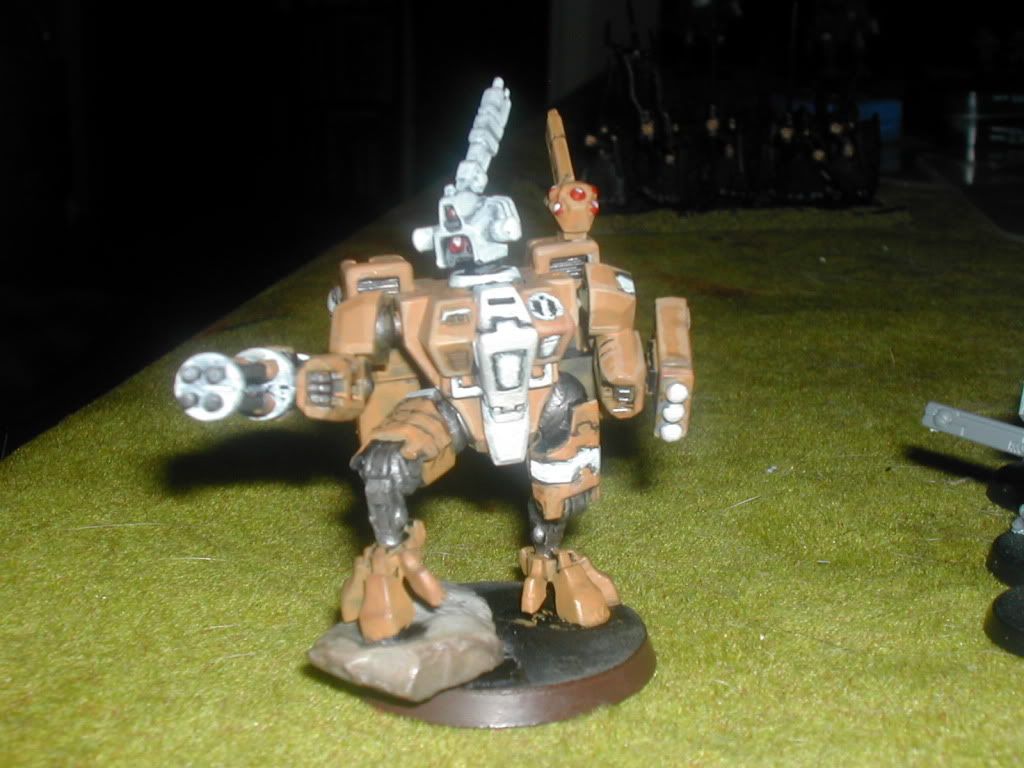 my dilemma is, i dont know what to do with him, should I?
1)i paint him in the new scheme, by simply starting the process i do for white over the browns...
2)i spray black, and do the above
3)i get a commander of FW, although thats wasteful... :/ then do the above 2