The only pieces of vehicle wargear on the sprue are the targeting array, the sensor spines, and the seeker missile. Everything else is a conversion opportunity.
As requested, here's some photographs
Targeting array on hammerhead sprue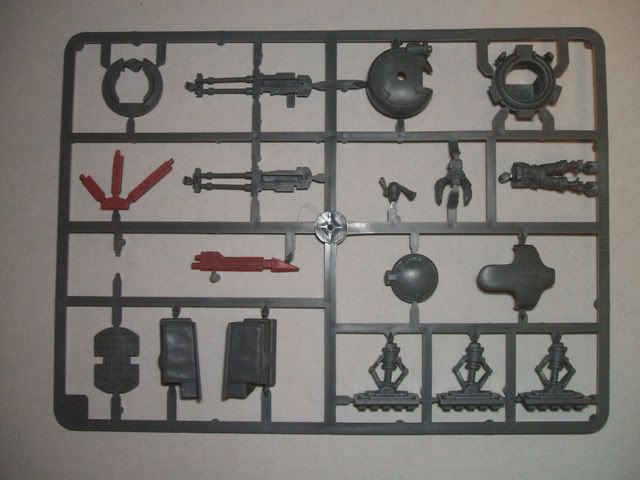 The sensor spines are the bit with three antennas- see pg 57 of the codex. The other antenna can be used to represent whatever you want.
Here's a few ideas for some upgrade conversions:
Multi-tracker: clip off the middle antenna of the sensor spine, or use the long antenna from the same sprue
Target lock: The XV-8 target lock, positioned somewhere on the primary weapon.
Flechette dischager: grenade canisters on the underside of the forward wing
Disruption pod: Drone antennas on the engines
Decoy Launcher: stick a grenade cannister from the firewarrior sprues on each engine.
Quote:
Originally Posted by XV88-2 Pilot
Just remember to stay consistent through out your army as this will lead to less confusion for your opponent to remember which model is equipped with out as far as your war gear goes.
Seconded. Whatever you do, remain consistent. Not only is it nicer to your opponents, it will also help your army to look like a single unit.