I was going through some of the 40k Tau Empire concept picks a while back and came across this one. Inspired I made some models of them.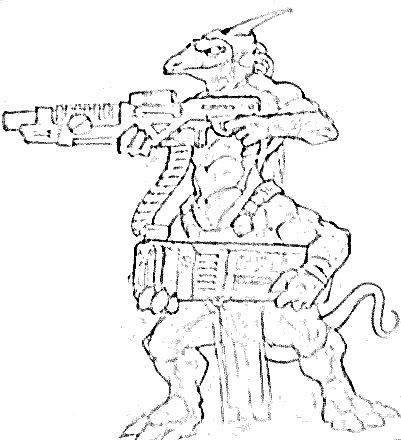 Anyone know who these guy's are meant to be? If not how about suggestions for names for them, Tau and Imperial.
As I said I've got some conversions of them and a some home brewed rules, but I really need a name for them. So let your imaginations run riot if there's no official name for them.