[size=12pt]
Here are the basics & rules of this Community Game:
[/size]
A community game is simply a game physically carried out by a single member, where the units are controlled by other members. The orders are issued to the member who has the physical models (obviously) and he carries out the orders he is told to. This includes moving units, rolling dice etc; the basics of Warhammer gaming.
Much like a roleplaying game, members take control of a single squad or vehicle. Success is only achieved if the members of the team co-operate and work together as a single army (or if they're exceedingly lucky but you can't count on that
).
Imperial Guard players can copy this banner made by MalVeauX:

Both teams are encouraged to discuss with the other members as to what is the best course of action. I have also given a brief description of the army lists' strengths and weaknesses (refer to former posts in the Tau and IG forum).
If you have any questions,
Send me a pm
Good luck to you all!
[hr]
Here are the army lists. The mission being played is standard Combat Patrol.
[size=12pt]
Tau
[/size]
[hr]
Elite 1: Shas'ui XV8
Plasma rifle, missile pod, multi-tracker
Total: 62pts
Played by: cyberzomby
[hr]
Elite 2: Shas'vre XV8
Twin-linked missile pod, airbursting fragmentation projector, hard-wired multi-tracker
Total: 78pts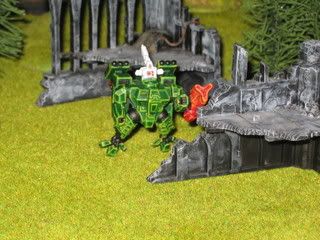 Played by: tanarin
[hr]
Elite 3: 4 Stealthsuits
Total: 120pts
Played by: md99999
[hr]
Troop 1: 6 Shas'la
Total: 60pts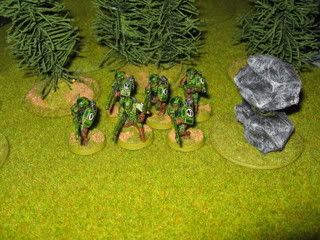 Played by: Abael
[hr]
Troop 2: 8 Shas'la
Total: 80pts
Played by: LordDemon
[hr]
Total: 400 pts
[hr]
[size=12pt]
Imperial Guard
[/size]
[hr]
Elite 1: Hardened Veterans
9 Veterans + Sergeant; 2 plasma guns, 1 meltagun, 1 missile launcher, carapace armour, sergeant with power weapon and laspistol.
Total: 155pts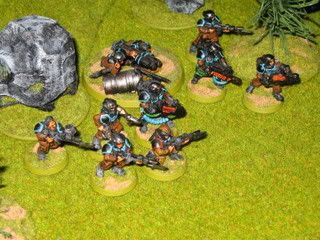 Played by: King Winter
[hr]
Troop 1: Armoured Fist
Autocannon, grenade launcher; carapace armour
Total: 103pts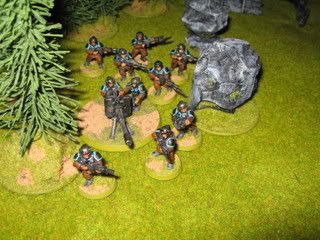 Played by: Anton
[hr]
Troop 2: Chimera
Heavy Bolter, Multi-laser
Total: 85pts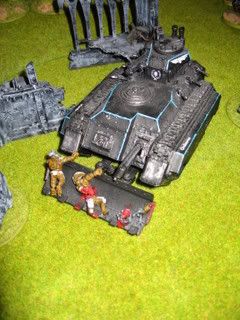 Played by: The_Greater_Good
[hr]
Fast Attack 1: Sentinel
Lascannon
Total: 55pts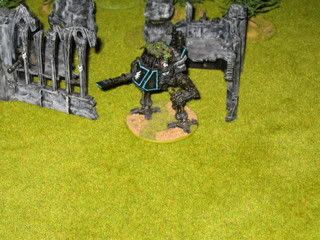 Played by: Elessar
[hr]
Total: 398pts
[hr]
Note that AfterCresent helped me out through writing the fluff you see here throughout the thread
[size=7pt]
Cres had too many things on his hands and I had to take over this job from turn 2 onwards
[/size]
Note that OmikronAlpha helped me out with the graphics work on the pictures; editing and adding effects.
[size=7pt]Feel free to post replies in this thread discussing anything related to the game[/size]