Yet another question about Commander weapons...
---
Well I am sick and tired of haveing the same settings as most people. My whole army is different from the standard Tau armies and the only thing in my army that is bugging me is my commander.
He is not "unusual" enough for my taste.
He is currently using The Aurora configuration (Shas'el, plasma rifle, Cyclic Ion Blaster, Targeting array, HW-multi tracker).
Sure this has been a good combo and worked very well. But now there are several Tau players coming to our gaming comunity (local game store/club).
Some of them have the very same setting, and this is boring in my point of view.

So, I want to try something "less" usual.
My suggestion is upgrading my Shas'el to a Shas'O and make him a so called Ninja'O. Sure this may be a usual term on the web, but I havent seen any where I am (Sweden).
The problem now is the weapons.
I want to shoot alot, and a perect weapon for this is the Cyclic Ion Blaser (CIB).
And I really love the burst cannon.
So my setting is currently Ninja'O (Shas'O, Vectored retro-thrusters, Stimulant injectors) with Burst cannon, Cyclic Ion blaster, HW-multi tracker.
Thats 123 points so far.

My question here is, has anyone tried this setting out?
My thoughts on the weapon choices are that they work well together, since they all are 18" weapons and assault (that last part doesnt really matter).
The setting will provide the Shas'O with 8 shoots per round at a safe distance as long as I want to be at a safe disatance.
Sure a plasma would really make sure that 1-2 marine falls to the ground but then I am in rage for some assault marines (if I play badly). Also, I want to avoid the Aurora setting.


Yours Truly

Vash
__________________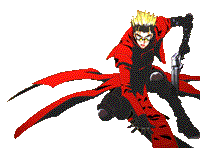 It's just a game... have fun!