Re: Are Tau a good army?
---
Btw, I voted for the Eldar.
Seems like you will like them more.
Eldar are more specialized and can do more, ie close combat, mid range fire fight, and long range fire fight. All it takes is some work.
Eldar has been around longer and have more choices. Problem with Eldar is that they have so many choices for beginners, that it might be confusing.

I aint saying Tau is crap in close combat. But people tend to shoot with Tau, instead of aiming fir close combat.
I my self am experimenting with close combat army lists atm with Tau. Not using Kroot or any outside Tau race units.
So far, its working well for my aggresive Tau.


Yours Truly

Vash
__________________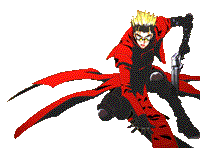 It's just a game... have fun!