Re: How many Fire Warriors?
---
To max out the FWs to me sounds boring. But thats me. Tau acctually have many other cool things they can do with their points.
And besides... if I see an enemy with 72 FWs, I wont say "cool". Since I have seen it before, and to fight against such an army usually have the same tactic all the time.

To the question. Field as many as you think is cool to have. FWs are worth their points in most cases.
Just remember, the more FWs you take, with Rifles and no transports, the more your army is gonna be static and boring to play after 4 games.


Yours Truly

Vash
__________________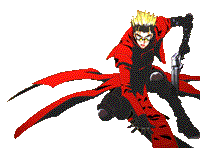 It's just a game... have fun!