Quote:
Operating System:
Linux 2.6.9-023stab040.1-smp
Processor:
Intel® Xeon® CPU 5130 @ 2.00GHz (500.026MHz)
Load averages:
1.37, 0.92, 0.86
Current processes:
58 (56 sleeping, 2 running, 0 zombie)
Processes by CPU:
httpd (11) 15.4%, mysqld (1) 0.7%, (other) (27) 0.0%
Memory usage:
50.647% (265536k / 524288k)
Swap: 0% (0k / 0k)
I have to say, those numbers, and the fact that they look nothing like the 'example', that's a bit disturbing, also, when I look at this bit:
Quote:
Connections per second:
1.4241
Kilobytes received per second:
5.3632
Kilobytes sent per second:
43.9156
Queries per second:
24.1327
Percentage of slow queries:
0.0001
Opened vs. Open tables:
(table_cache)
740.6467 (should be <= 80)
Table cache usage:
(table_cache)
1 (should be >= 0.5 and <= 0.9)
Key buffer read hit rate:
(key_buffer_size)
0.0105 (should be <= 0.01)
Key buffer write hit rate:
(key_buffer_size)
0.2627 (should be <= 0.5)
Thread cache hit rate:
(thread_cache_size)
13.7094 (should be >= 30 )
Thread cache usage:
(thread_cache_size)
0.3333 (should be >= 0.7 and <= 0.9)
Temporary table disk usage:
(tmp_table_size)
0.148 (should be <= 0.5)
Sort merge pass rate:
(sort_buffer)
0 (should be <= 0.001)
Query cache enabled:
(query_cache_type)
1 (should be >= 1 and <= 1)
Query cache miss rate:
(query_cache_limit)
0.5196 (should be <= 0.5)
Query cache prune rate:
(query_cache_size)
0.079 (should be <= 0.05)

I seem to be over a few of the limits, no?
Or I could be reading this thing completely wrong...
Also, my post is scrambled, that's not how I wrote and quote it... Weird.
__________________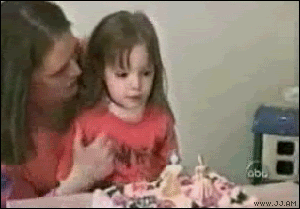 'Bernard, do you think I should wash my beard?'
- 'Yes Manny, I think you should wash your beard, and shave it off, staple it to a frisbee, and fling it over a rainbow.'
Me : Pulp Fiction? Please, this amount of blood, can best be compared with 'showdown at the house of blue leaves' in Kill Bill 1.
T-002 : Sweet Charles Dickens, that much? It was a man, you know, not a 15-gallon barrel of blood...