I got these error messages just now - once trying to jump straight to page 7 or 6 of a thread instead of clicking on the thread title, again when I tried reading the last page (also page 7) of the same topic via the previous page (I.e. getting to page 7 by clicking 'next page&#39
and again when I tried to enter the Tau Online omments/Suggestions section of the forum...
After clicking 'next page' in the topic: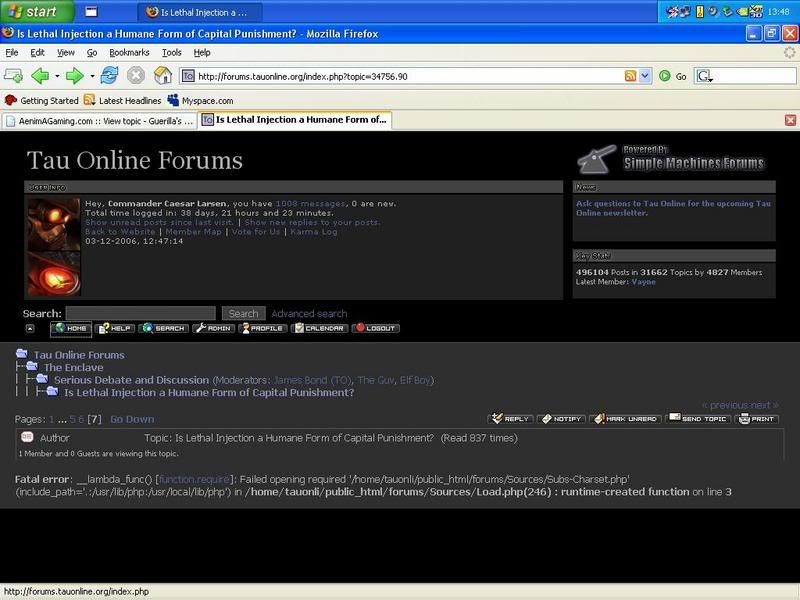 Trying to access Comments/Suggestions for the first time: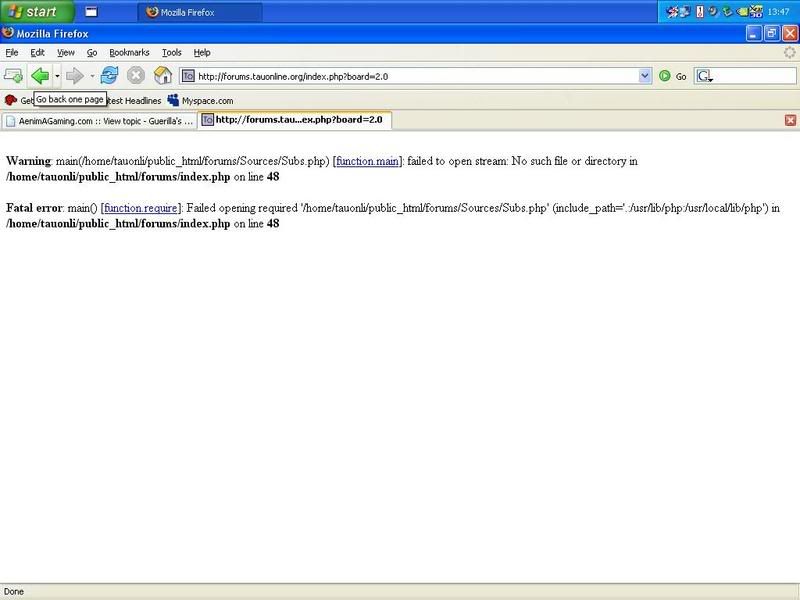 Is this happenning to anyone else? Is the problem related to the theme I use, or is it due to changes at the server's end?