Re: Running people over with tanks?
---
I'll explain it in as much detail as I can.

1. You move your tank through an enemy unit.
2. Said enemy unit must give way to the tank.
3. Enemy unit must take a morale check.
4. The unit may chose to perform an attack on the tank named "Death or glory" in which one member of the squad stands in front of the tank, and fires one shot against it. If the shot misses, then the member is squashed underneath the tank. If the shot is able to immobilize or destroy the tank, then it grinds to a halt before the squad member, and he is fine.
__________________
(C:/Dos)
(C:/Dos/Run)
(Run, Dos, Run!)
"Roses are #FF0000, violets are #0000FF, all my base are belong to you."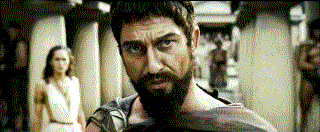 Quote:
Originally Posted by Circus
Circus: Yes well Bubgum we've been gradually establishing today that you're wrong
Quote:
Originally Posted by Anton
Anton: I placed the broom between my legs, engaged the engine, applied the gas and away I was.
Quote:
Originally Posted by Timjim
I'm working on it, I'll even unclip the crotch flap so it swings