Welcome to my signature and avatar shop!
I will happily make you a free signature with an avatar or just a signature on its own. You need to provide your ideas and anything/pictures you want incorporating as well as the size in one post so I can make your request for you.
[hr]
Products Made
Wargamers Banner (-Manatee-) banner

Buster sword
Private Dragunov
PNW
(-Manatee-)
Comic Freak
Dante 18907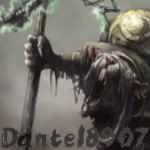 (modified from signature)
(Insert random rank here) Sorck

Plus a lot more, so if you want a signature just ask!
Cheers,
Unholy Harbinger