Yesterday I finished the new GW venerable dreadnought. It's a fantastic kit, really spoilt for choice on how you build it. I stuck pretty close to the box art for this one. I will be adding more in the future and will do some different ones then.
Brings the army total up to 9,715pts.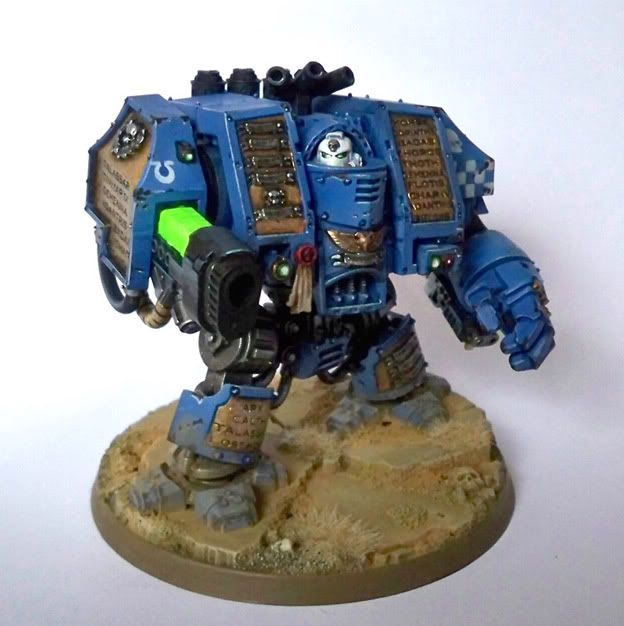 Talk about grudge match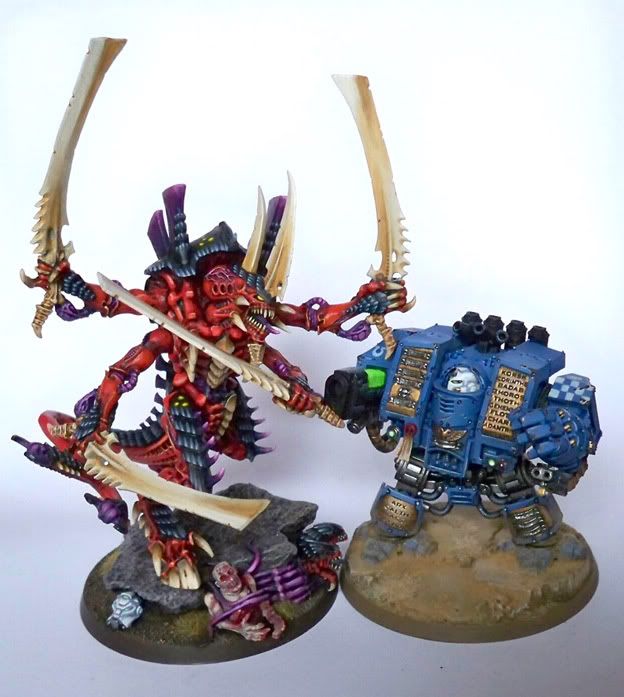 Pic of all my vehicles I painted recently for Spearhead.