I managed to finish the last of my battlesuits. Now I can cross these bad boys off my list of things to do.
Thought I would share them! Note that the weapon setup isn't correct yet. Need to play around with magnets!
A group shot (including my commander):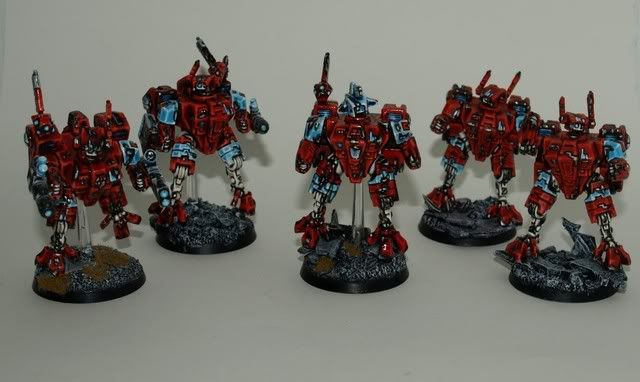 Team Fireknife: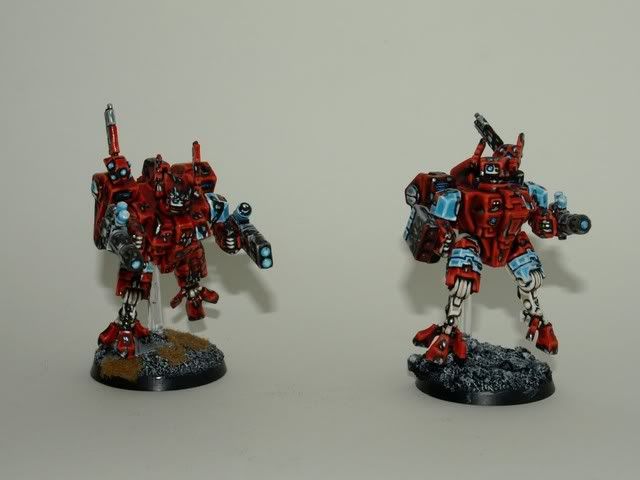 Team Deathrain: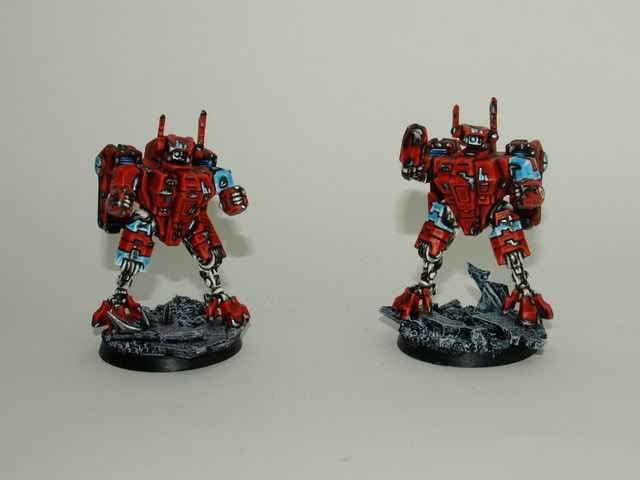 Hope you like them! I do. I can still find things that need attention, but as I need to paint a 1750 pts force before july... I just cant be bothered right now.
Comment away... please!
-Pino
(Tried to have the Deathrains ready for the elite competition, but I missed it by 2 days... >
)