As requested. Here are some wider angle pictures of his army.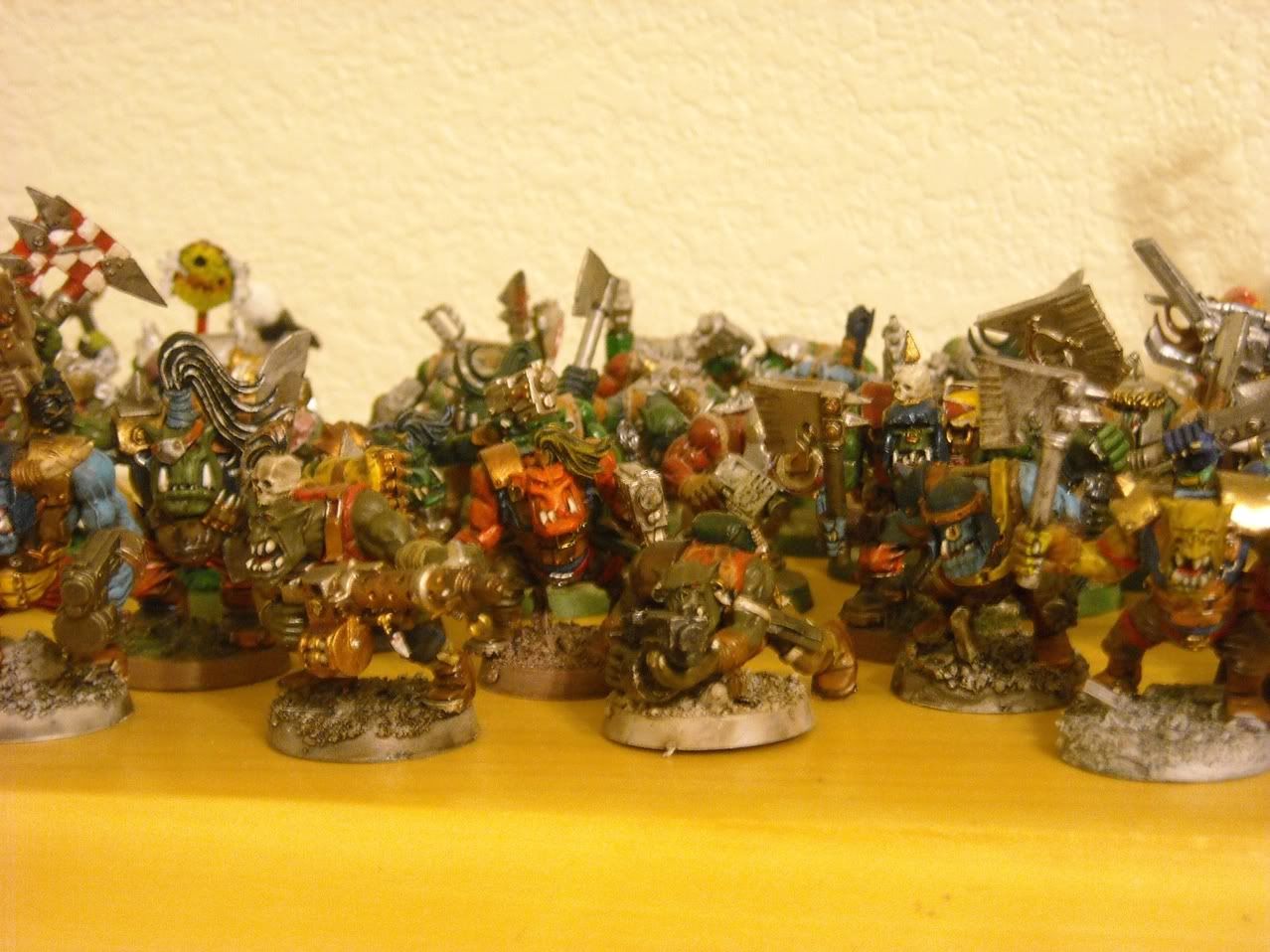 As you can see, he likes to try different color skins on his Orks. Not very purist I know, but it sure is fun to play an army that looks like the trolls from
The Gummy Bears
.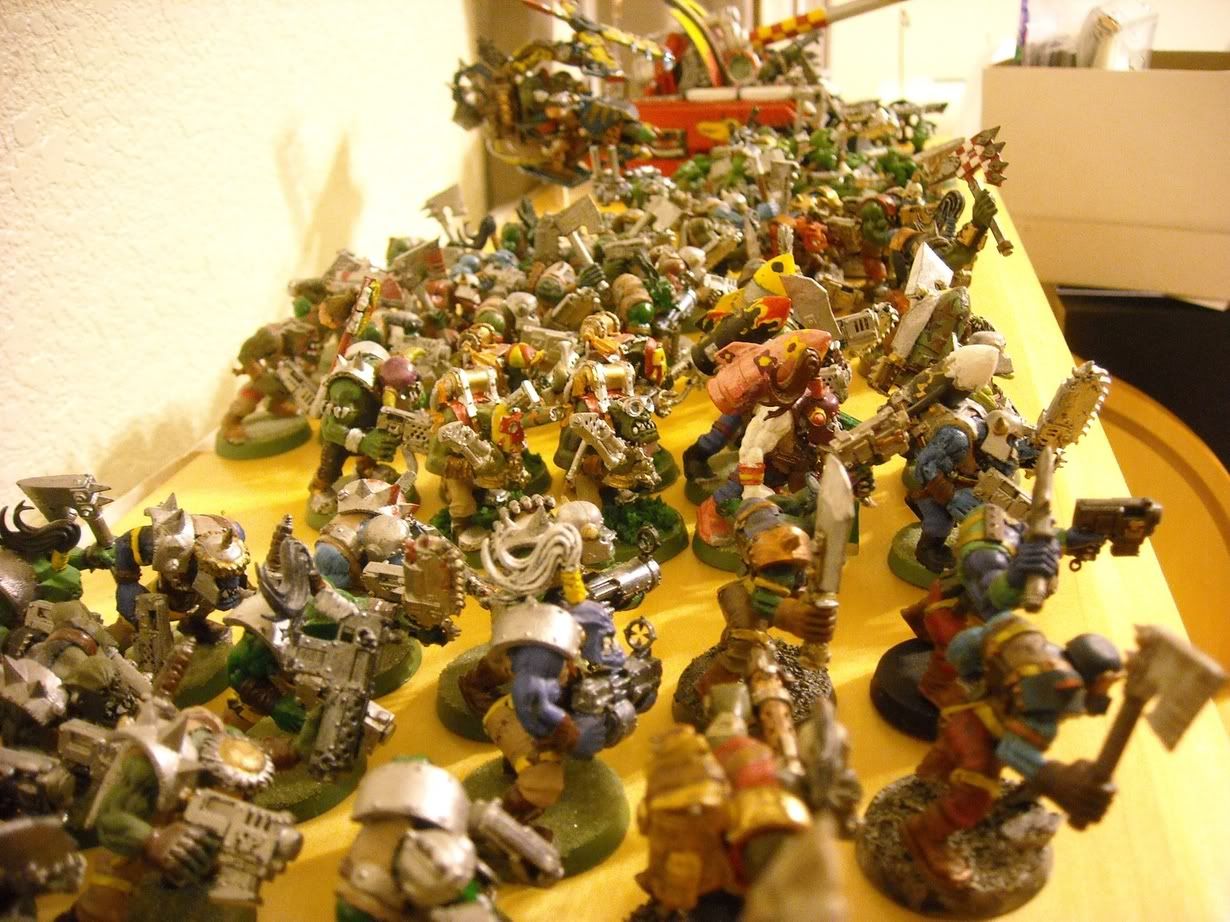 If you look closely you can see the storm boy pointed by his wife using nail polish. There's a man in love for you.