First of,
these are not painted by me
. I "inherited" them, so to speak, from a family friend who used to do a bit of Warhammering, and since he was 11-13 at the time, I think he did a pretty good job on them painting-wise. I just thought I'd post these interesting and charachterful old models for anyone who might not have seen them before.
First up, we have a few Space Wolves: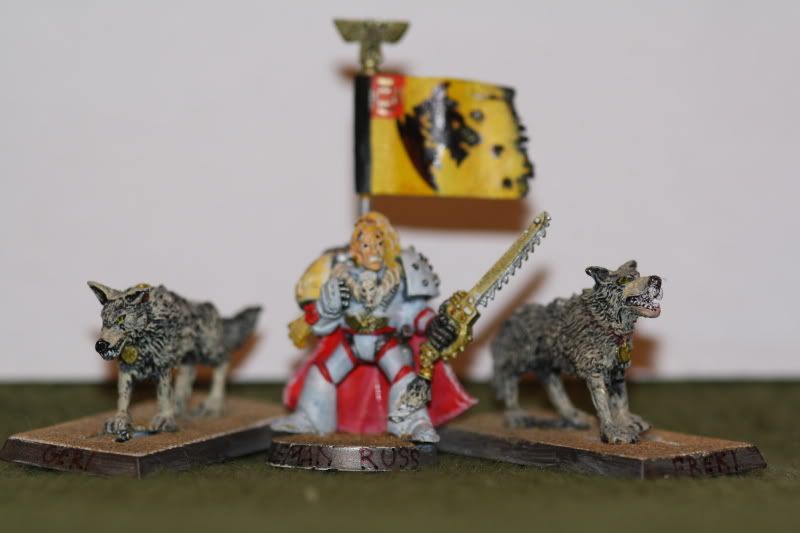 The Primarch Leman Russ himself, with his two wolf-brothers Geri and Freki.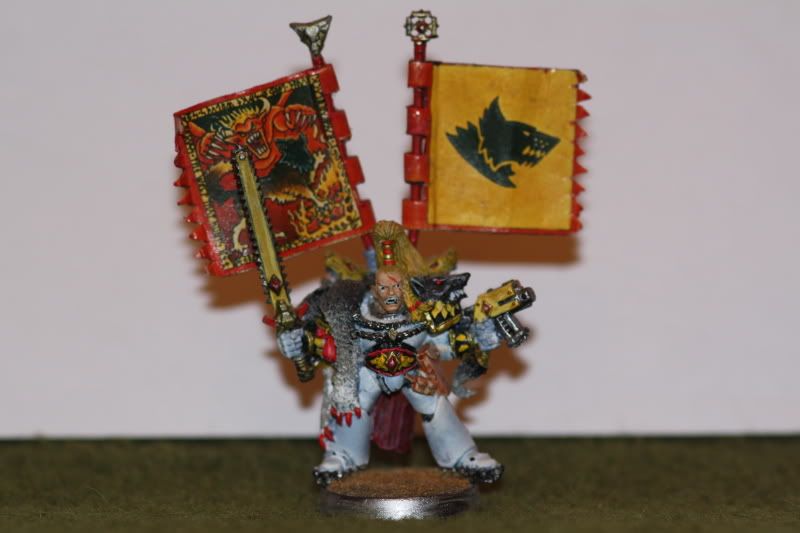 Ragnar Blackmane, Space Wolf Lord.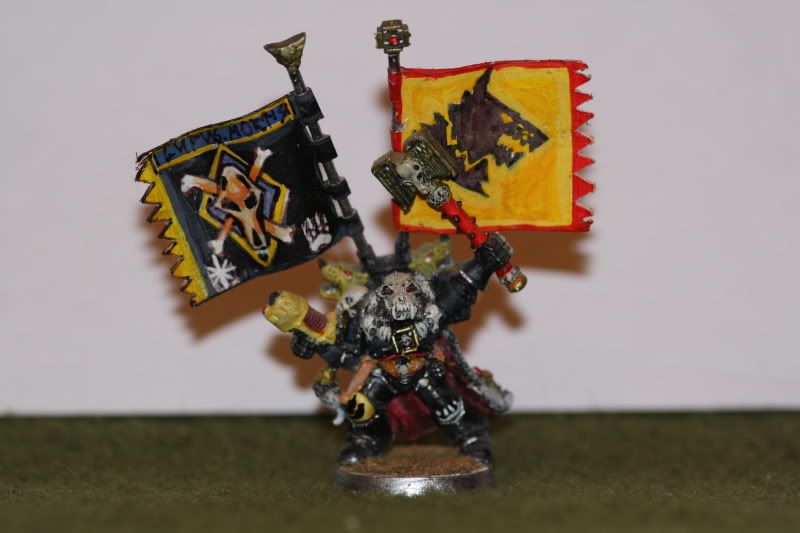 Ulrik the Slayer, Wolf Priest.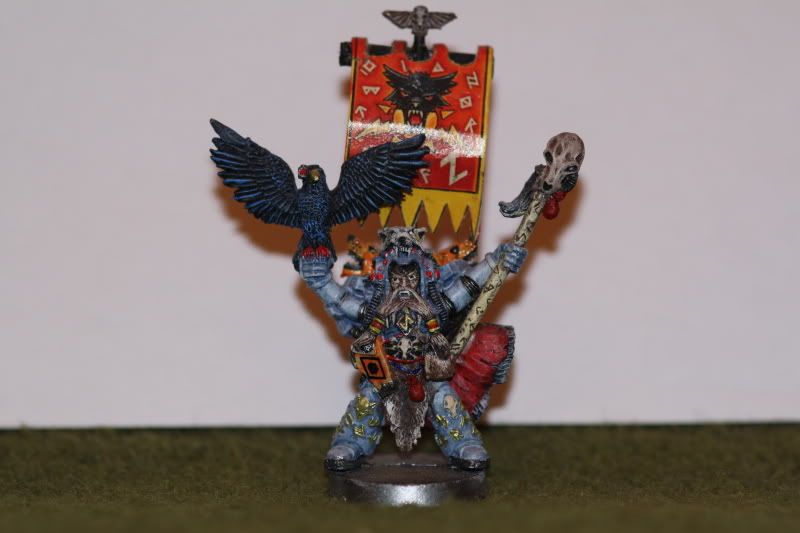 Njal Stormcaller, Rune Priest. Nerdy fact - he's named after the Norse god Njal, also known as Njord, who was the god of the sea and storms - hence this Rune Priest's epithet.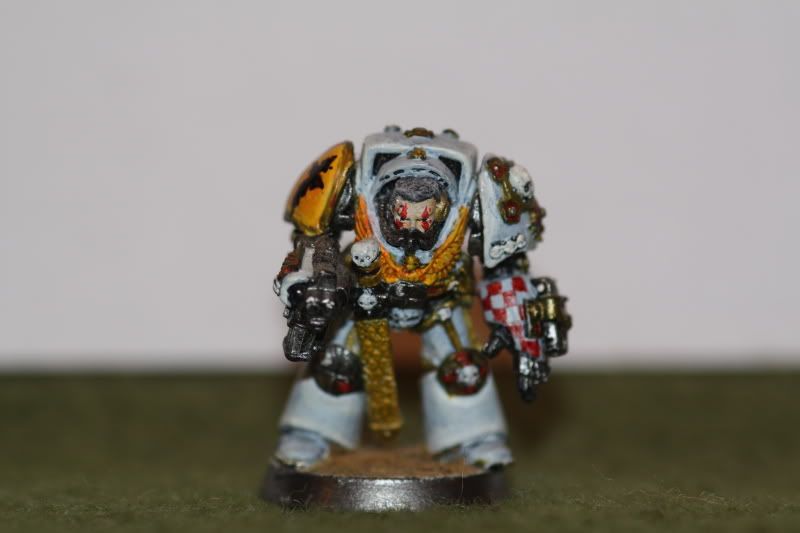 A Terminator Captain, complete with a Grenade Launcher on his Power Fist.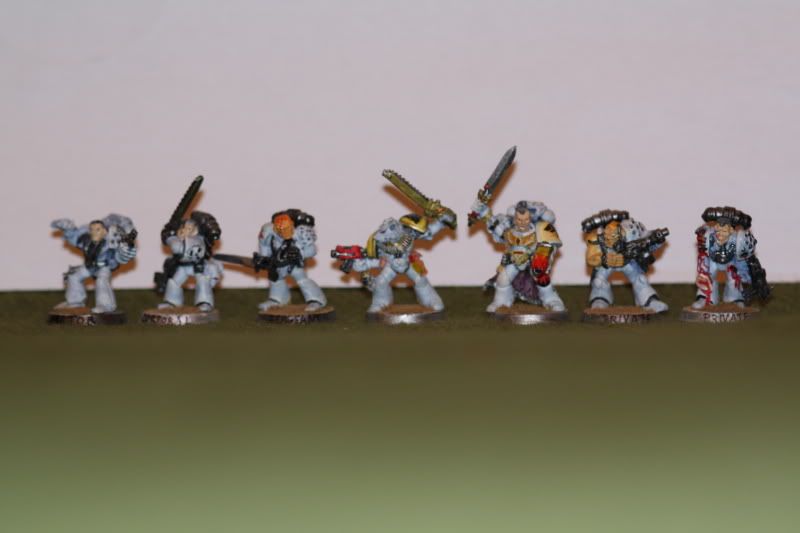 Random Space Wolf troopers, Veterans and the like.
And now the Ultramarines: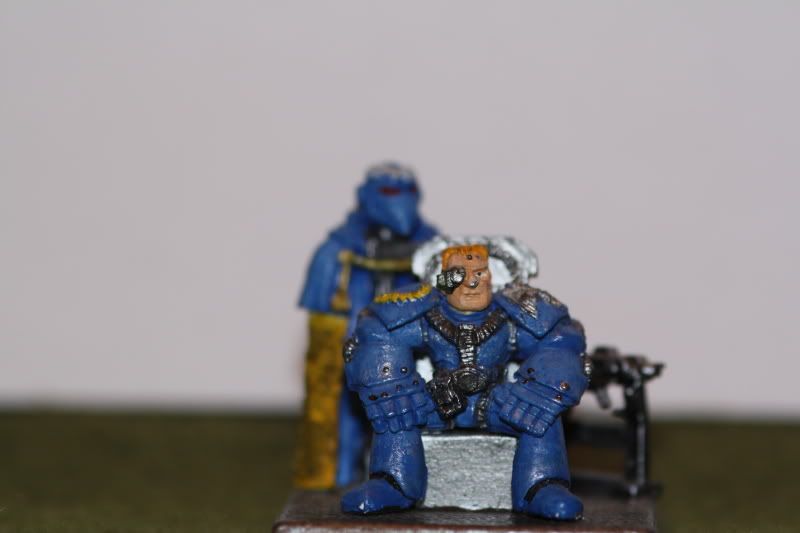 Marneus Calgar, as he once was. Note the helmet and cloak on a stand and the bolter rack behind him, as well as the throne he's sitting on - perhaps this sculpt was inspiration for his artwork in the 4th Ed SM Codex?
Ultramarine Captain - I love this sculpt, still stands up well compared to today's models. Thantos painted one of these up a while back - amazingly, of course.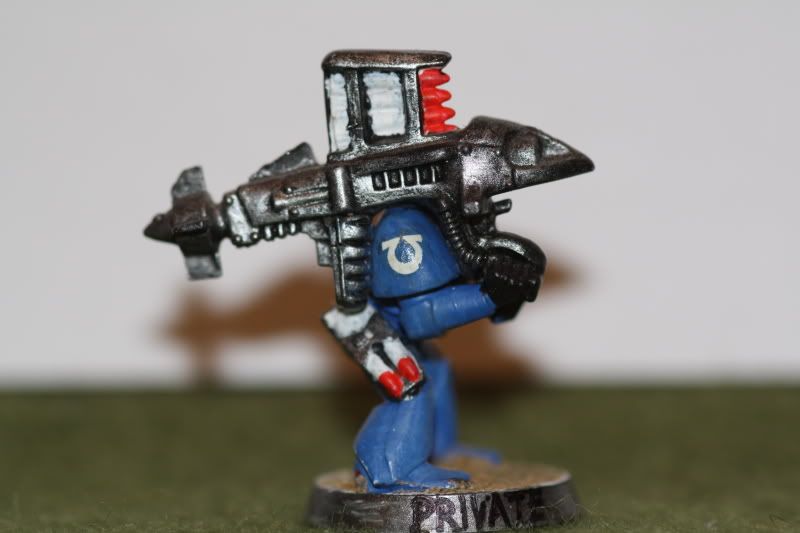 A Missile Launcher, back when they looked like remote-controlled rocket-propelled laser-torpedo-shark launchers.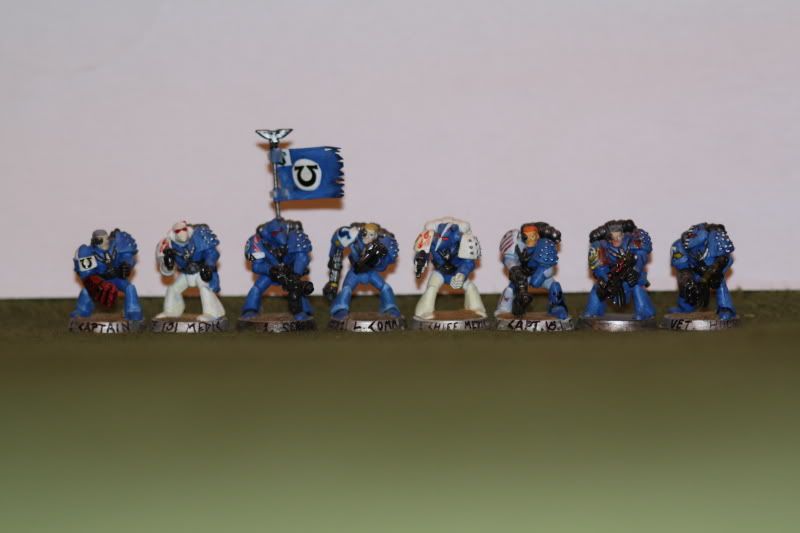 Some Ultramarine Officers, Veterans and Apothecaries. According to "How to paint Space Marines", an old pamphlet I got with these, the drops of blood on the Apothecary's shoulderpads is an honourific indicating that they performed a battlefield blood transfusion that left them close to death, but recovered. And now you know.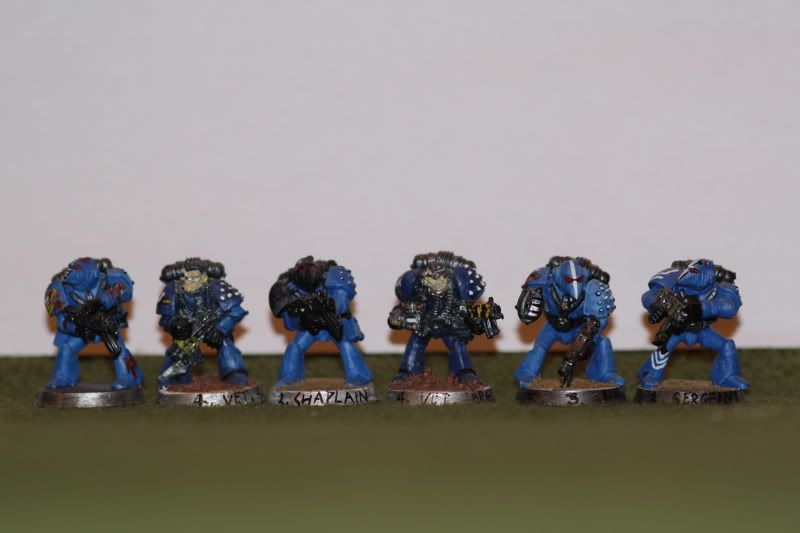 More Veterans, and a Chaplain (black armour - that was often all that distinguished them from regular troopers, back in the day).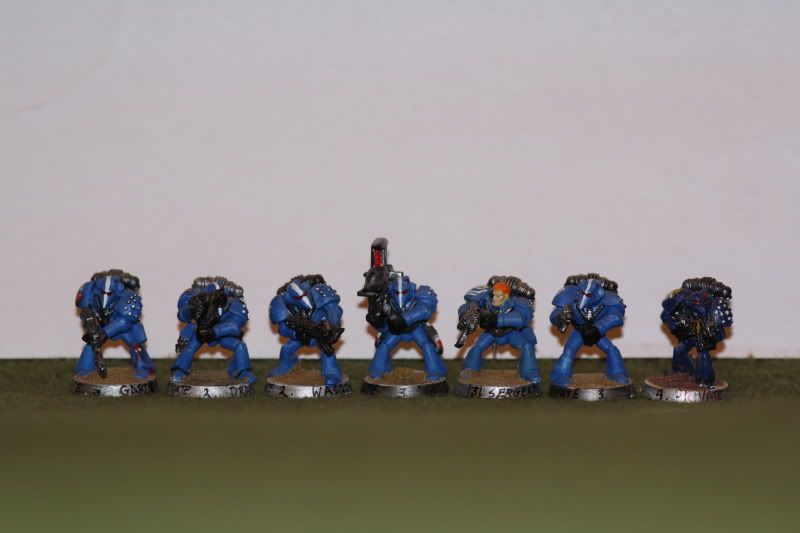 Regular troopers.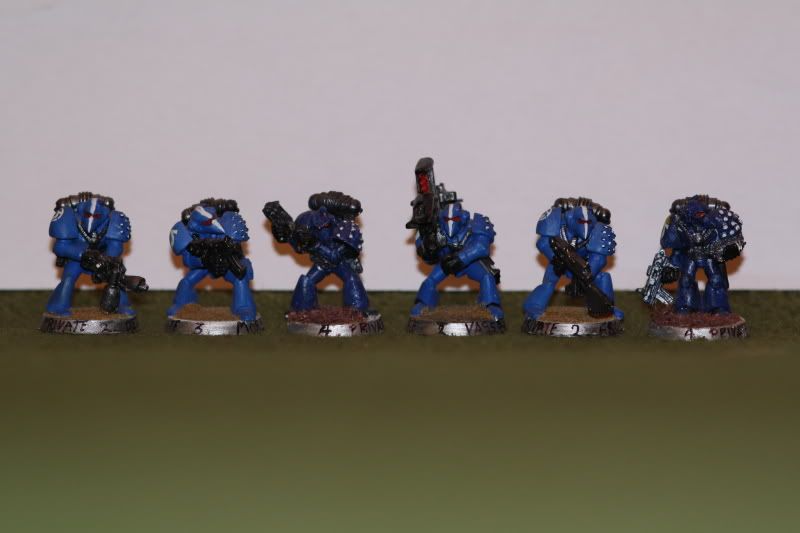 More regular troopers.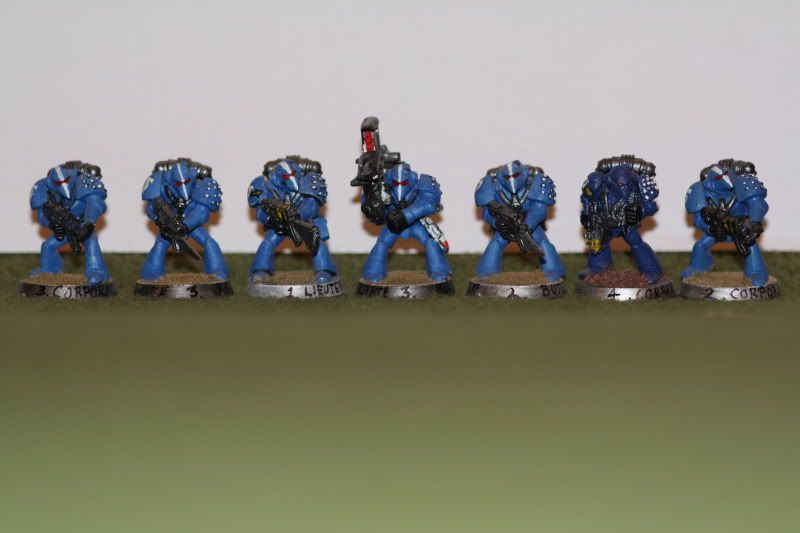 Even more regular troopers.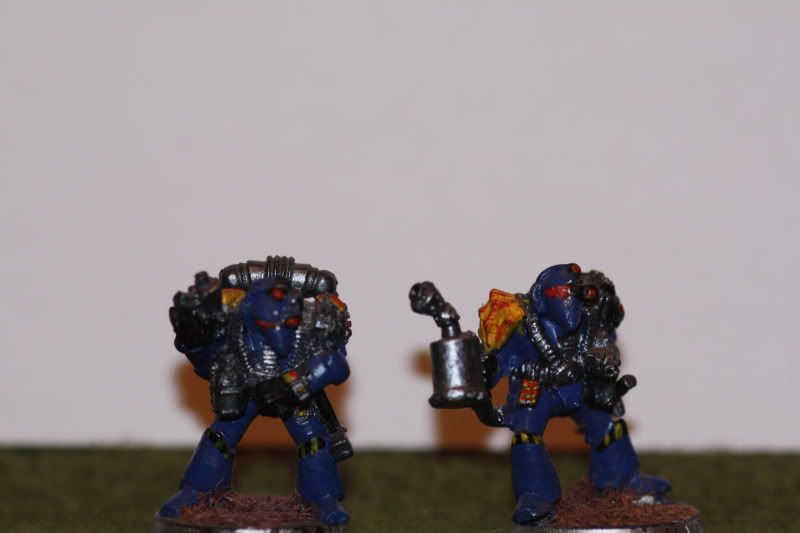 Some Tech dudes - back then, the symbol of a Techmarine was a sculpted hand on the shoulder pad, for some reason.
"Miscellaneous" models:
A load of guys from random chapters - from left to right, Silver Skulls, Dark Angels, Legion of the Damned, Dark Angels, Crimson Fists and White Scars.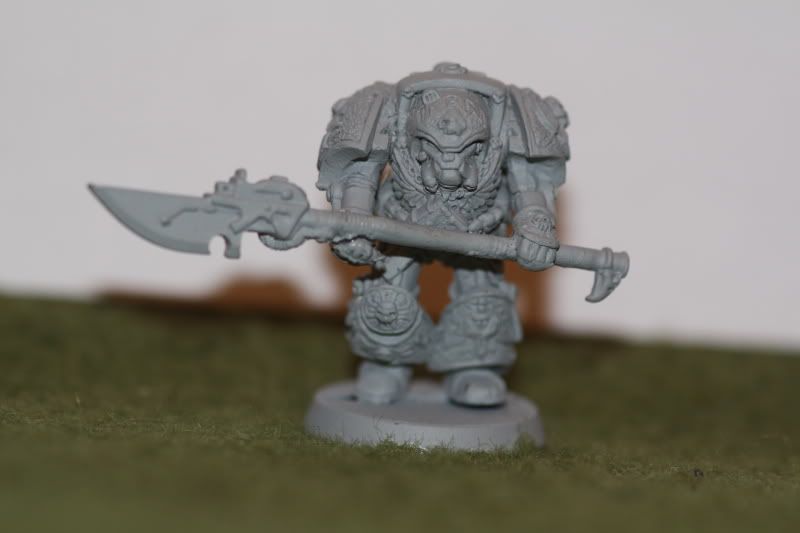 Not painted, but I love the sculpt - a Terminator Librarian. He just looks so menacing, and there's some great detail on him.
And the vehicles: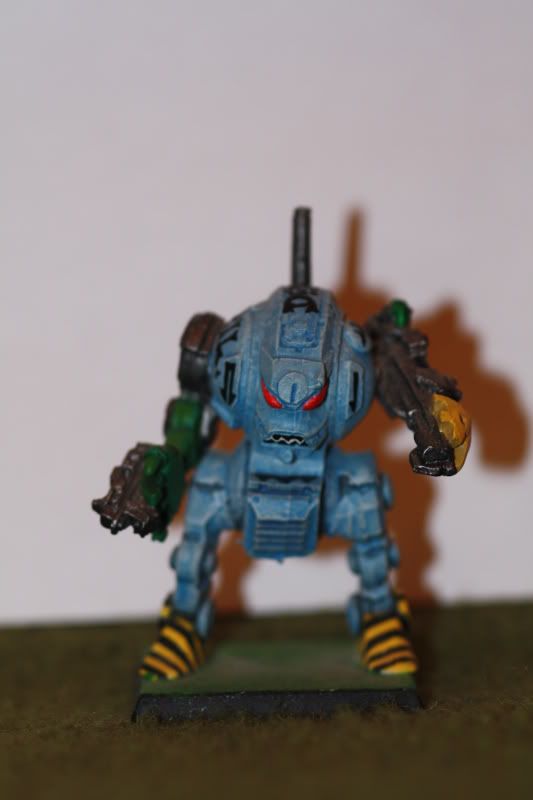 Yes, it's the one, the only, the 1st Ed Dreadnought! Col. Angus once described him as resembling "an angry looking Mr. Peanut", and I think the description fits him well. He's solid metal, hard edged, bloody heavy and nigh-on unbreakable - this is why a proper "Dreadsock" is a thing to be feared. >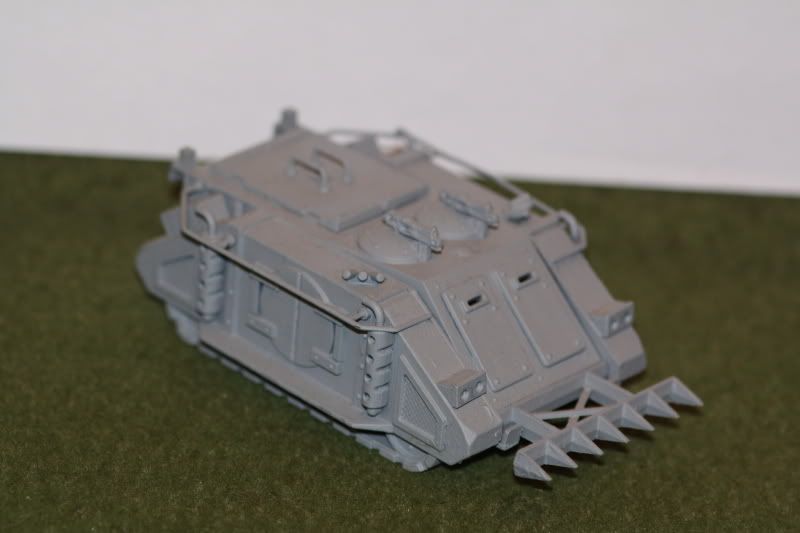 The old Rhino. I must say, while some of GW's old infantry have stood the test of time well, their vehicle sculpts haven't. Compared to their newer vehicles they just look so much like toys.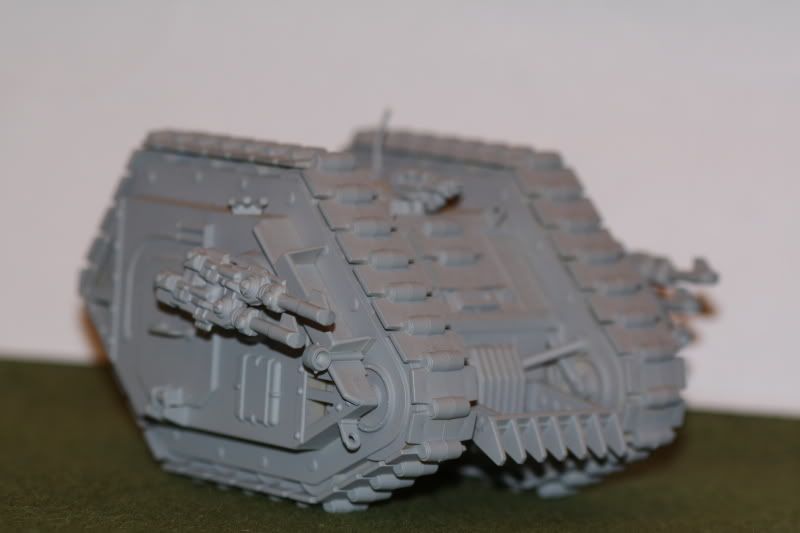 And the old Land Raider is no exception to that. That is one ugly mother. It's much shorter than the new Land Raider, but it's also taller - Marines practically look like ants next to it.
And that's the lot. Hope you enjoyed this little trip down memory lane, digging up the artefacts of GW history.