So i finally broke the seal, and pulled out my tau for a bit of a repolishing. honestly, i'd been gaming with them solid for 3 years without any serious thought towards battlefield repairs and quite a few bits needed a bit of work. And with broken bits around, sometimes i just wrecked them completely (on purpose) so i could just redo them and do them some bit of justice. these would include a whole bunch of my fire warriors and my 6 forgeworld crisis suits.
So, im posting up pics of my conversions and that thus far for your reviewing pleasure. please ignore the paint jobs on some of them. whilst all bar 2 suits have been reconverted successfully, a lot of the new things have just had the chaos black undercoat. other models need to be re-drybrushed and finishing touches added. so ignore painting please!!
anyways. here is Beardy, my etherial. converted from a farseer model, a bit of greenstuff and an upside down farseer staff-head.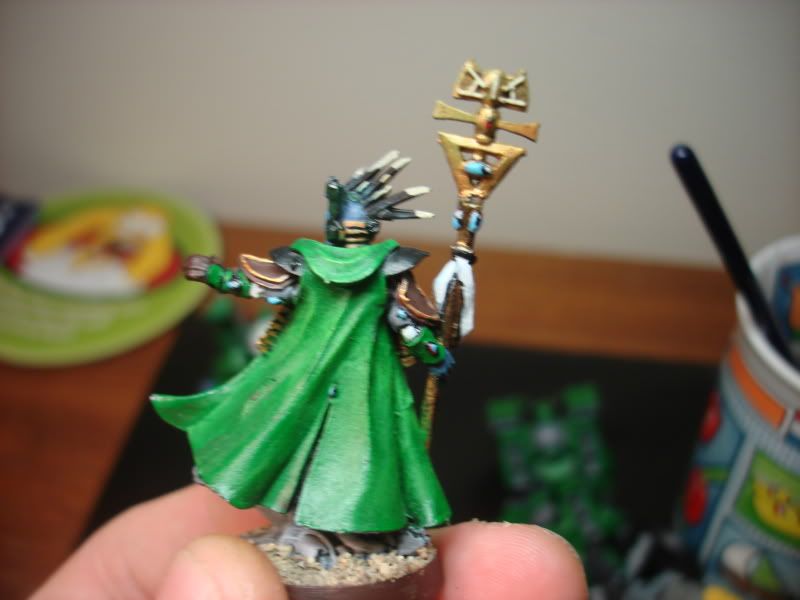 here is my commander. SHas'el mont'ka'vre. scene is inspired by the last stand of the 2 delta force commandos in blackhawk down. this one especially needs a paint job!!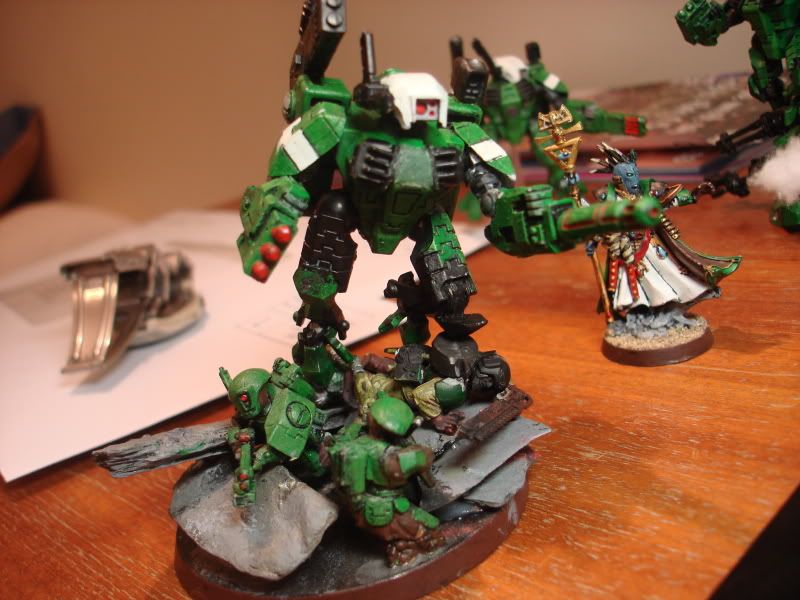 first regular suit. this one started out as something else altogether before i tore it apart. i cut up another crisis suit and used it as a wreck, cotton wool as smoke, the chest piece is removed as the pilot escaped, and he is happily hiding behind the wreck as the new guy strides onto the scene. im particularly proud of this one.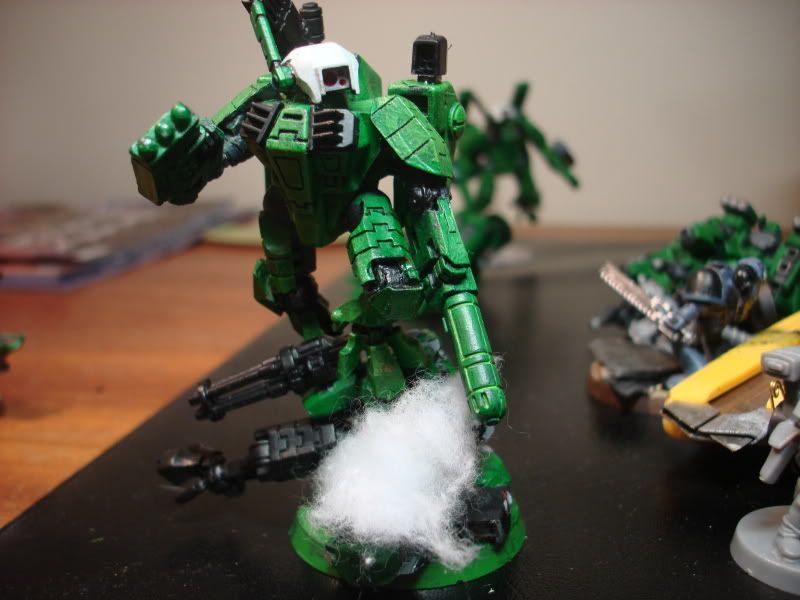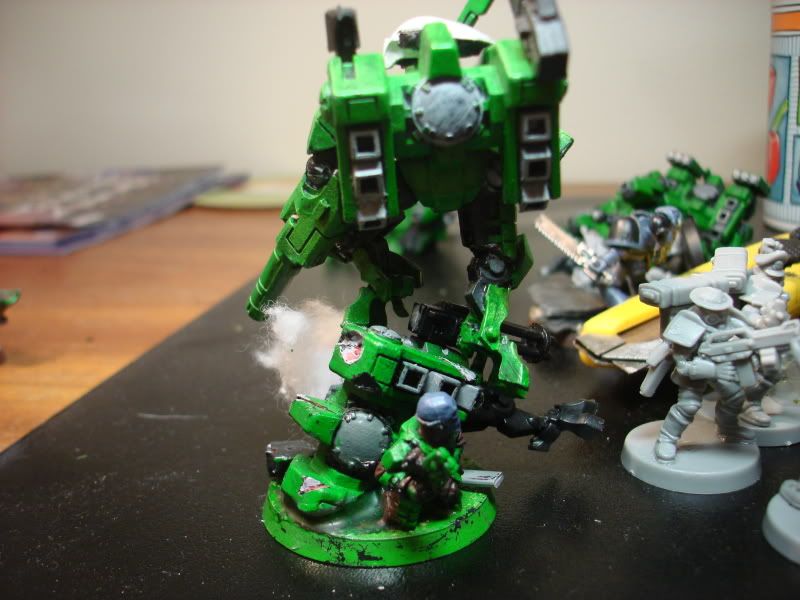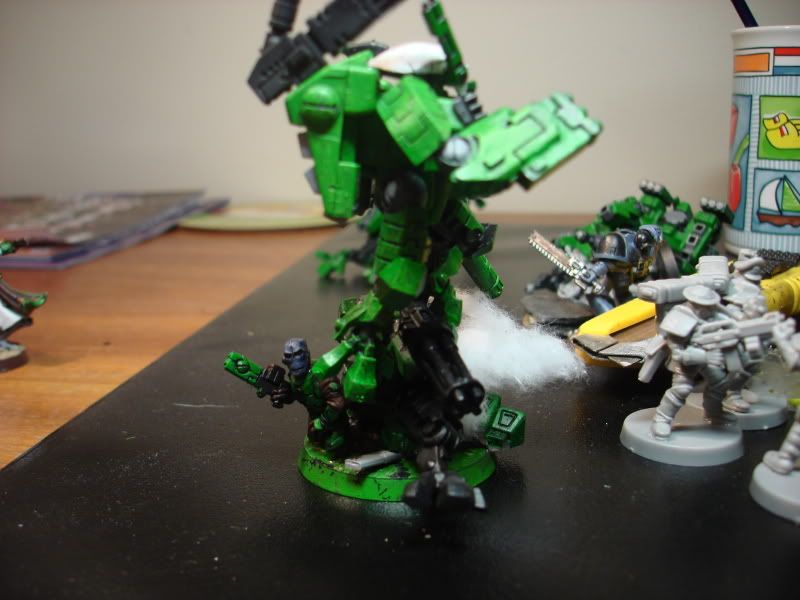 this guy is just a regular flying suit. added bits from an old land raider onto his arms.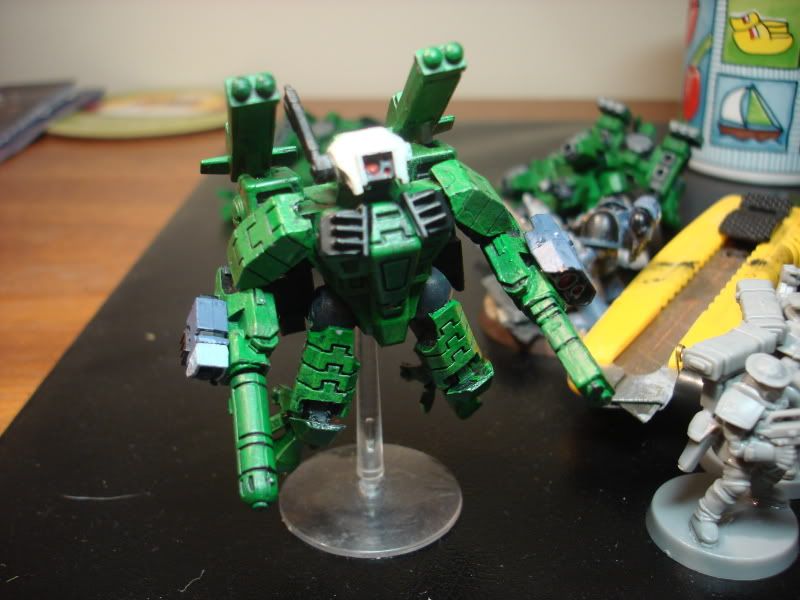 this guy is inspired by the suit you will see on the codex cover. he is deepstrike Bob.
and old stealthsuit. nothing fancy, but i like the colour scheme.
__________________
greatest band in the universe:
www.machinaesupremacy.com
"What warriors of men can stand beside the Space Wolves! The Sons of Fenris they are, hardened in the forge of their harsh world, eager for battle and honour. They are the grey warriors, ashen like the wolf, whose greatest joy is to hear the clamour of steel amidst the din of war. None can step before them, they are the first, proud in their strength and jealous of their renown. Through the storms of the warp they come, upon the very tides of terror, but of such dangers they are uncaring. They are the Space Wolves, the Undefeated, the bane of the Emperor's foes."