A Lack of palstic woods has forced a short break in the wood elves I've been working on, but as soon as I get a day off (Tueday) I'll be back to them. In the meantime I took the opportunity to bang out a Battlefleet Gothic Tau Fleet. I'm really impressed with the overall speed of the fleet. I fully expected to order them, wait a few months for forgeworld to deliver them and having lost interest by this point they'd languih in their box for a few months. As it turns out, I ordered them Monday, they arrived Wednesday and I got them painted by today (sunday).
I alway thought the descriptions of how the tau ether-drive works was very similar to the Star Trek warp drive, so unleashing the inner-trekkie I tried for a colour scheme inspired by the USS Defiant, ableit grimed up a bit to fit in with all that grim darkness! As soon as some transfer paper I've ordered arives, they'll all be getting appropriate trek influenced names and registrations done in the tau alphabet.
Trying to photograph these things on a black background was a nightmare, so I had to try again on my stock white one. Where posible I've included the black ones as wel though!
The Custodian, pride of the fleet: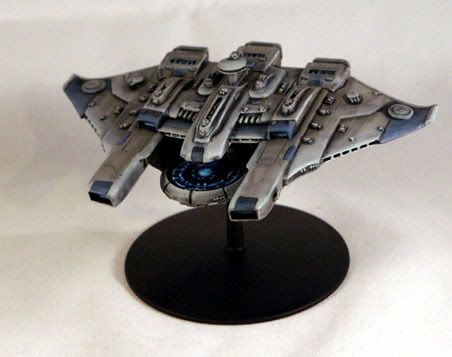 Some Protector cruisers (I plan to add some mroe of these in the future)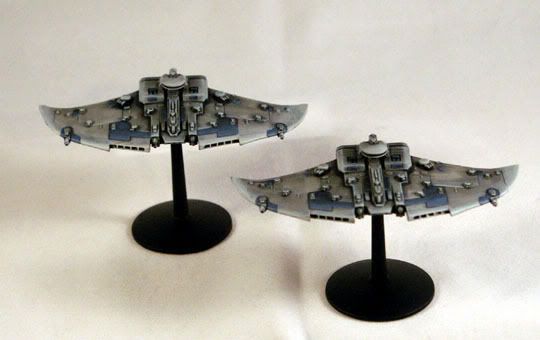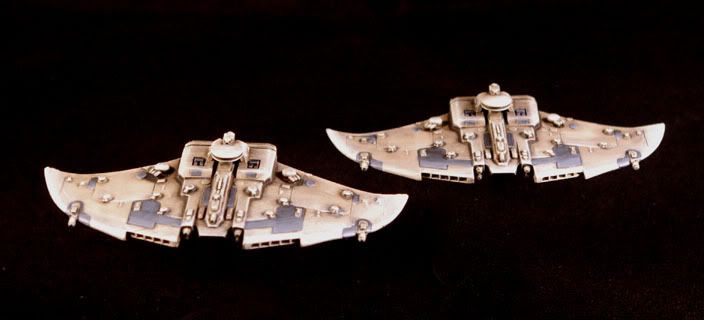 Castellan Escorts: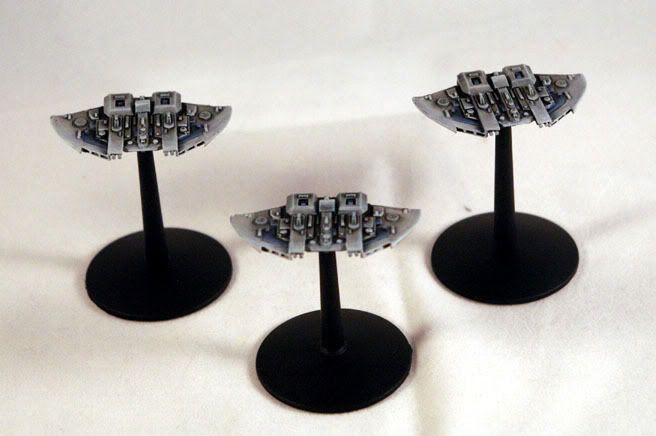 And the Warden Gunboats, whose resemblence to the Defiant started the cogs in my head working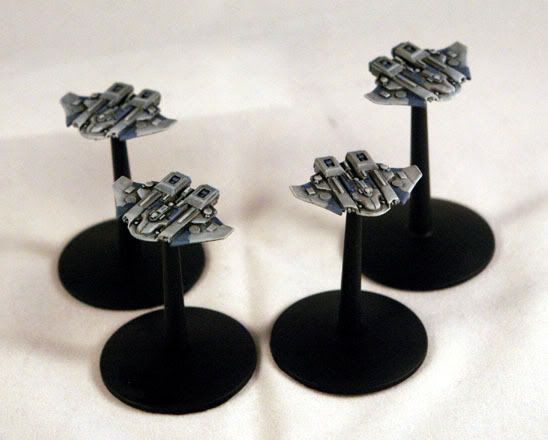 Thanks
Corai