5 sergeant's to add to the sergeant from AOBR and I have all 6 tactical squad sergeants required for a full company. Going for cheap bolter/bolt pistol sergeants. I'm pre-empting the new marine dex by looking at the BA/DA dexs as a starting point. What with wound allocation being so painful to 5 man combat squads, I thought I'd go for zero upgrade sergeants, considering marines in general are now going to be getting bolter, bolt pistol, frags and kraks all included in the price, I think the costs for Vet sergs and powerfist/weapon aren't going to be needed. Certainly don't need the fist for vehicles, now that assaults on vehicles are against rear armour always and these boys are packing krak grenades. And being able to shoot 10 pistols and then assault, could make up for the loss of a power weapon by taking out a few casualties. Not to mention the sergs bolter is not to be sniffed at, its still an extra 2 shots when rapidfiring.
Ok I think i've convinced myself enough...
Front shots of the 5 sergeants.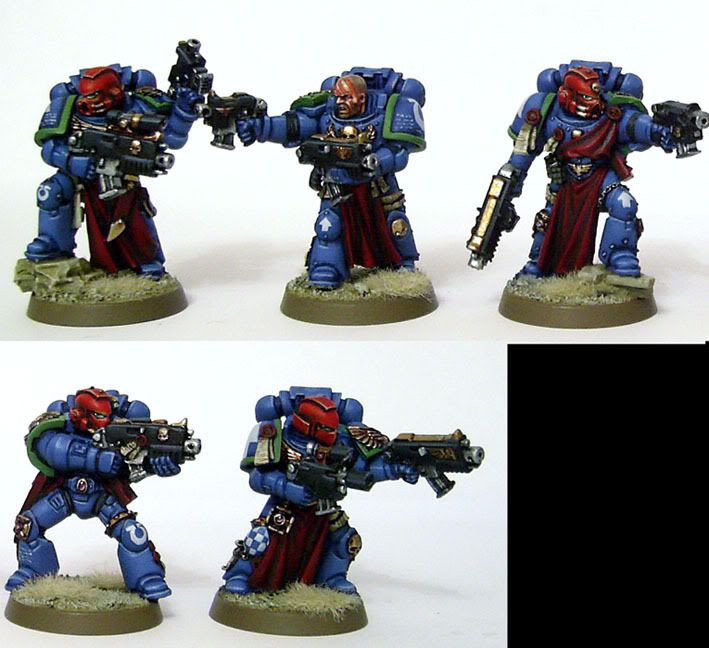 Rear shots of the 5 sergeants.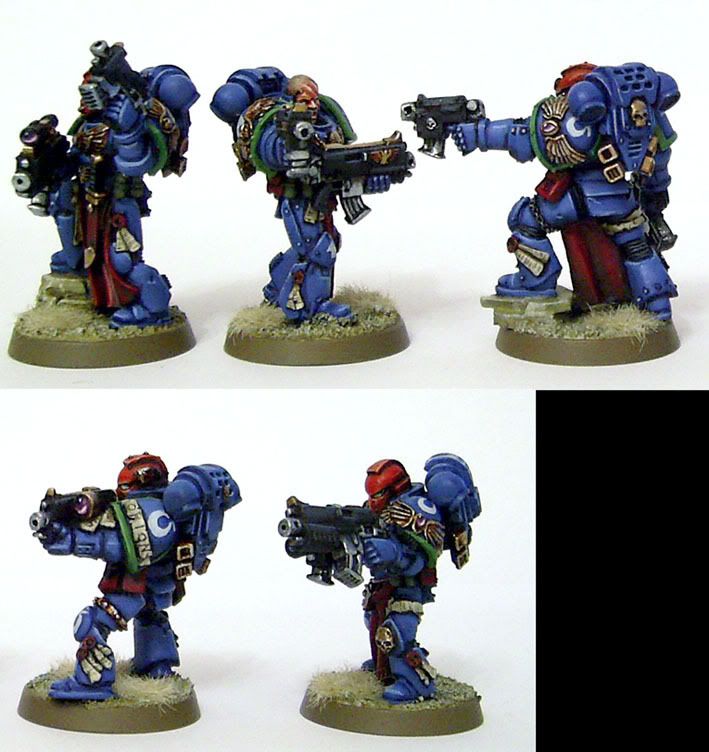 These are part of a gamers tale set of challenges over on the dragon. Its a points based league table, where we all pledge to complete stuff and get points for doing so... Mine was to paint all of the Assault on Black Reach marines in a month. I completed that with 2 weeks to spare, So last week i painted these, and this week I'm painting 6 tactical marines for massive bonus points. Its quite a cool way to paint an army. More can be read here if you're interested...
http://www.thepainteddragon.co.uk/fo...x.php?board=75
.
Thanks for looking.