We've had plenty of time for everyone to get their entries in, although mine is not present because my shoulder pads *still* haven't arrived - I shall be receiving no points for the army photos this month.
D Black tells me his camera is broken, but sadly the poll must go out and I delayed it long enough as it is. He shall also receive no points for army.
If an army is not here aside from my own or D Black's - the reasoning for which I have put above - it means I have neither received the entry nor have I received an explanation. This may become a Tale of Seven Gamers, without Valten or Psyco.
[hr]
Voting Criteria:
Voting is on painting, army composition and conversions, as well as overall army standard in painting and conversions and overall look - hence only three shots, one of the whole army and two of other aspects as per the entrant's choice. You might say you can't vote on composition as there are no lists here, but that's the point. You should be able to see the capability of an army by looking at it.
[hr]
Scoutninja/Not-A-Ninja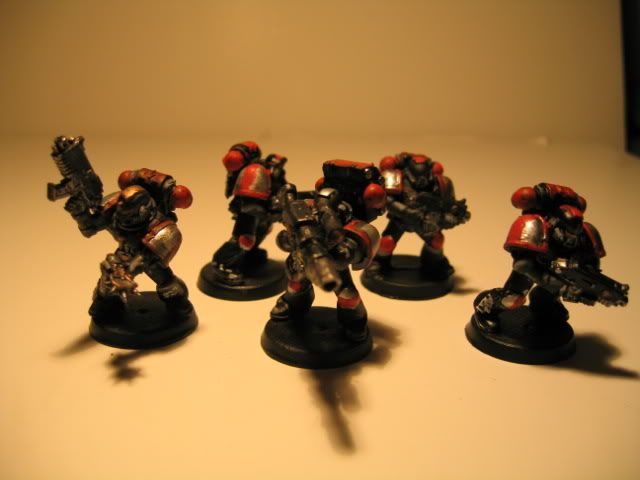 [hr]
Majonga
[hr]
Bocephus
The Brotherhood - Complete army.
Bocephus - HQ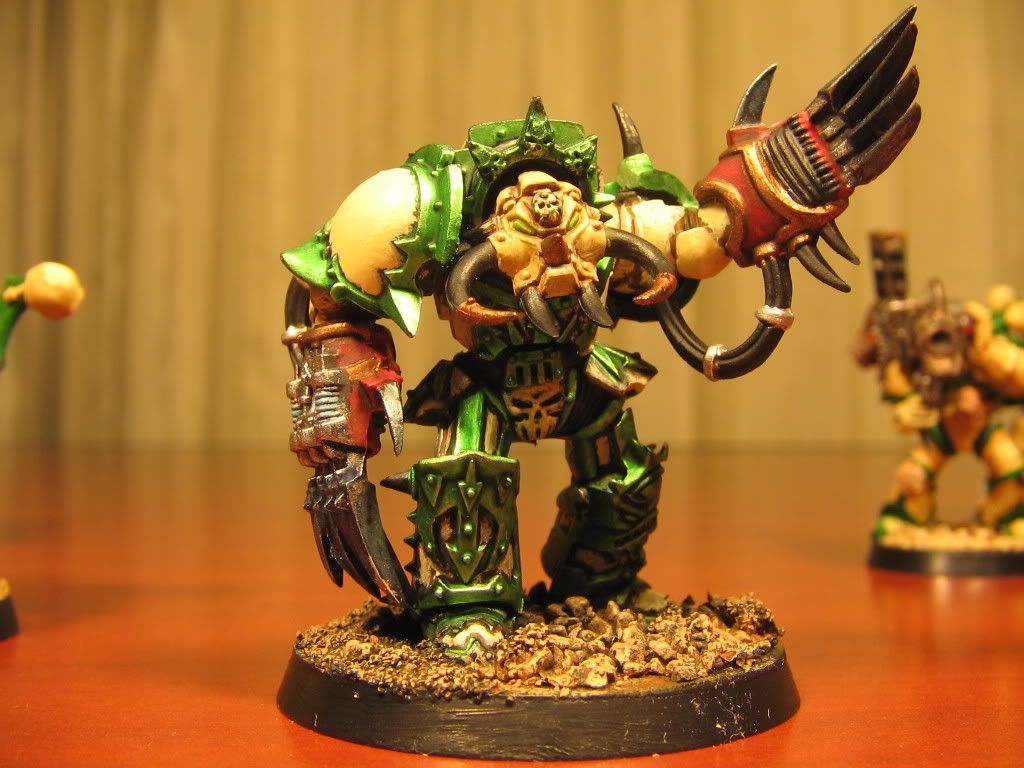 Troop 1 - Tac. Squad Cash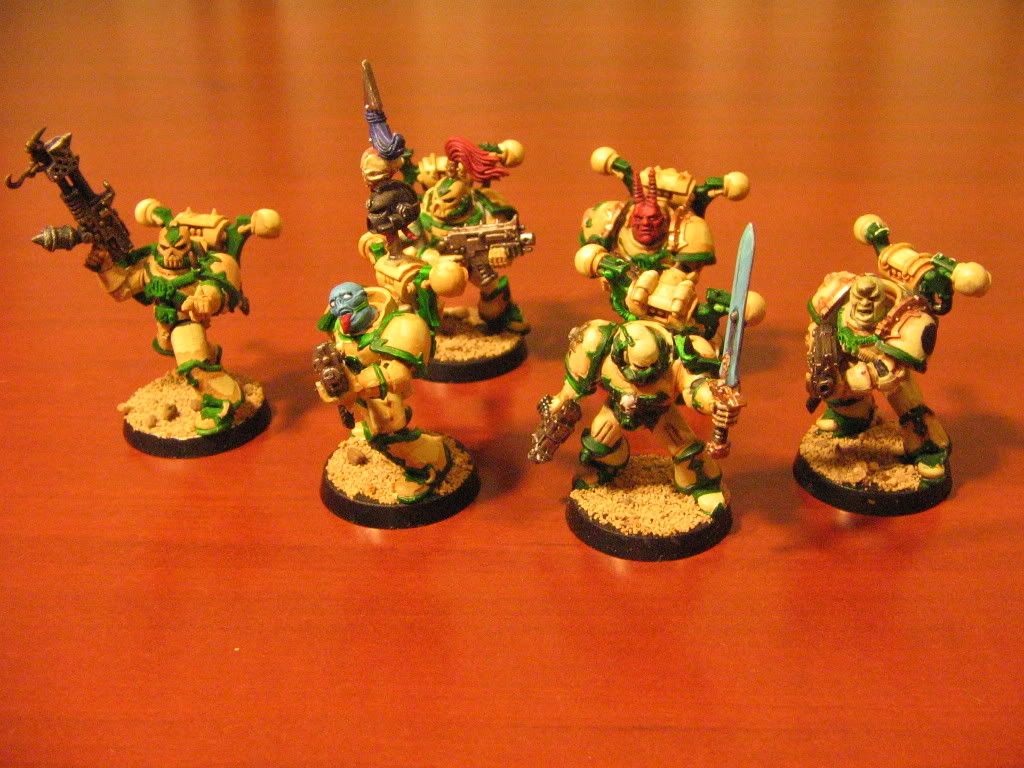 [hr]
Orkwarrior
[hr]
Ravager Zero
The Army
Commander (Unpainted, hiding in the building)
Close up of FW Shas'ui, Warfish mark II in the background