so, i finished my kill-team. it's Wraith theme from Stargate Atlantis.
fluffwise these dark eldars are a small host, doing lone raids in their hunt for souls. they take a new drug called the wraith drug. it gives them strenght and speed, and new sences. but at the cost of a eternal hunger for souls, far worse than the ordinary dark eldar.
NOTE: these are not my current painting standard, and i don't care. no criticism needed. i started these a year ago (and as such finished them in the same standard they started as, and i did it mostly for the fun of the Converting!. so no hard criticism on the painting. please.
ok, The Wraith Host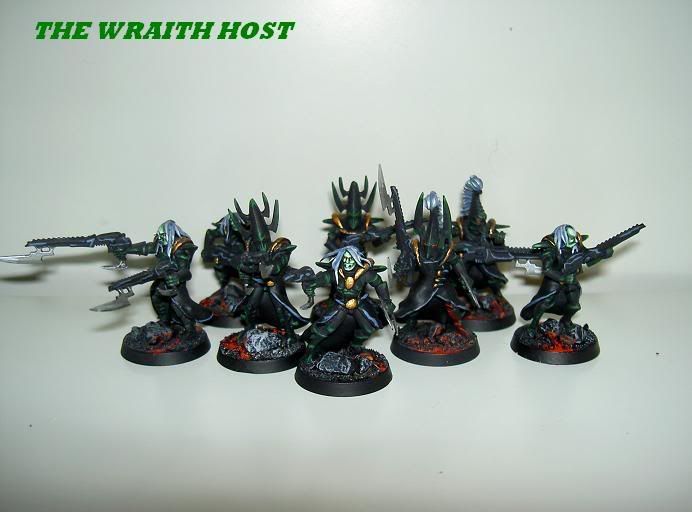 the wraith Queen (Incubi master, with combat drugs)
the Wraithblade and Gunslinger (warrior sybarites)
Dark Princess and Splinterwraith (dark lance and splinter cannon)
Wraith warriors (un-named warriors)
enjoy!