Well, me and my buddy decided to forgo the rules for Perils of the Warp, mainly because we never even bothered to read them.
We just go by the philosophy of "If its fun and we both agree, why not?"
So with no idea of the rules or anything, we decided that everytime our pyskers suffered PotW, we would replace the model with a Khornate Deamon, who would probably end up killing everyone in the vicinity.
As such, we searched for a suitable model, but couldn't find any in our local hobby shop.
Then we came across this model, who I must say looks a smashing lot like a Khornate Deamon with an Axe of Khorne.
Please excuse the white robes, they're there because my pyskers wear white, and I wanted just a little link between the two.
So, without further ado, here it is: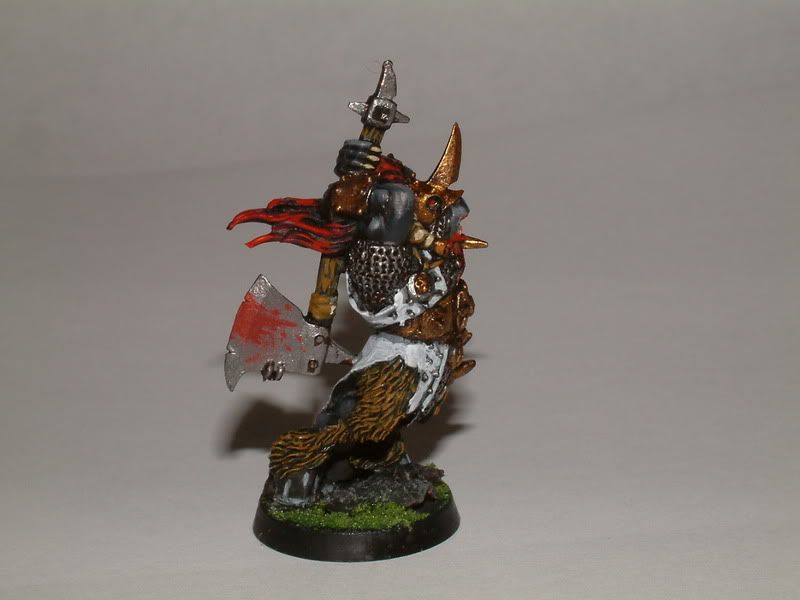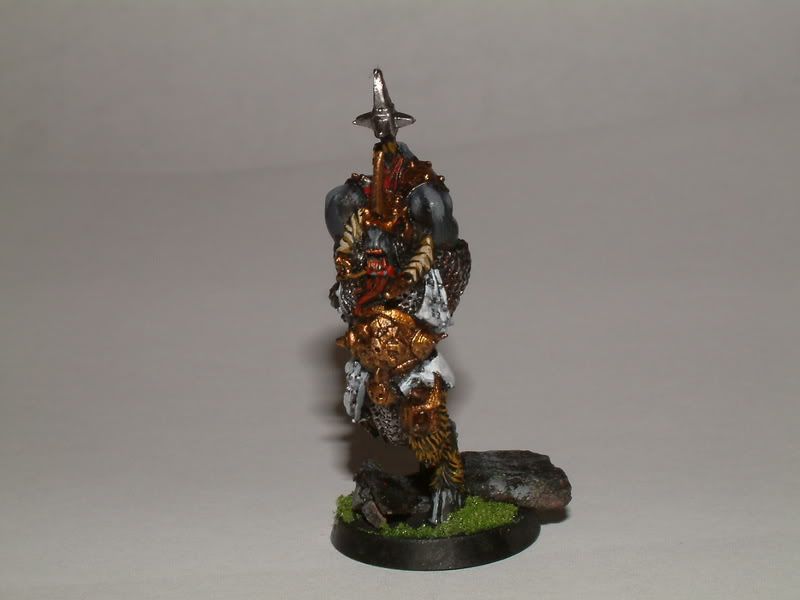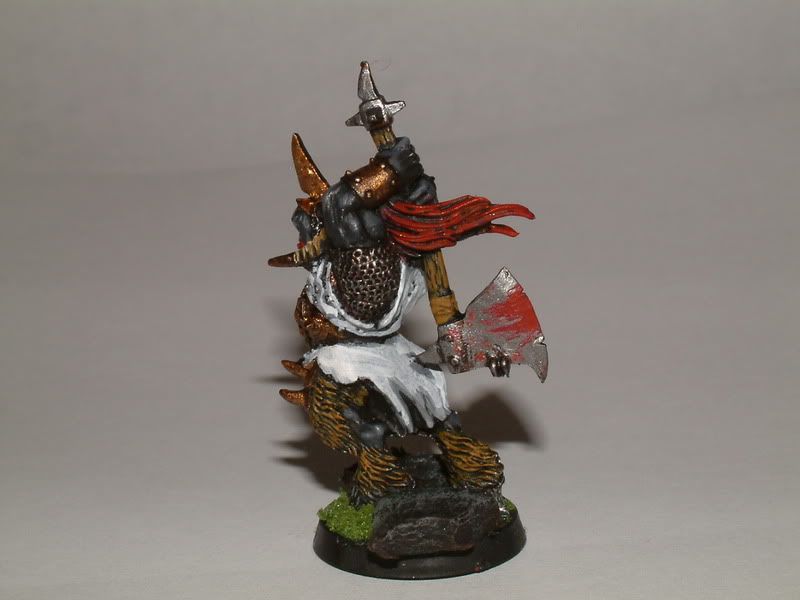 Comments?
Stankov