These are some test figures that I did for my Necron army that I am going to build eventually.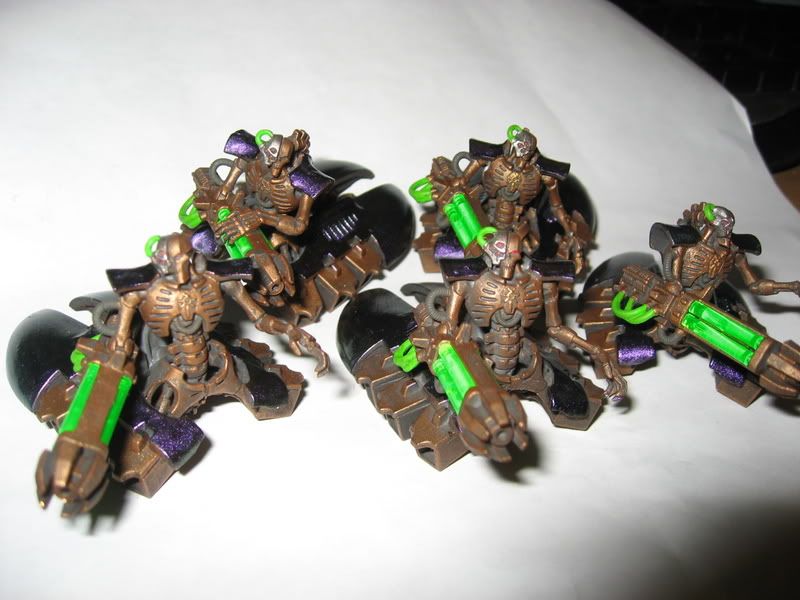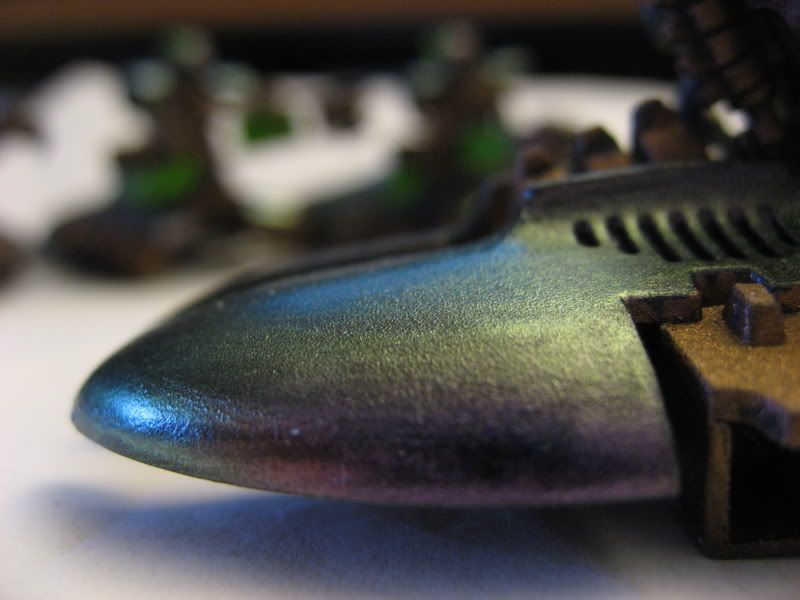 The paint used is an airbrush paint from auto air colors, it is called Flair Tint Violet. it runs around $25usd for a 4 ounce bottle. Instead of airbrushing it on, I just brushed it on over black primer/chaos black where the drybrushing got on it.
There is a youtube video that also tries to show the color shifting of the paint, I think it does it fairly well, but it isn't near as good as it looks in real life.
http://www.youtube.com/watch?v=34lFIIhFw60