I've agreed to paint Scout sergeant Mkoll's marines for him (partly because he never paints and I enjoy painting and seeing painted armies, partly because I owe him) and I've decided on what I think is a good paint scheme and was wondering what you all thought.
Here are two I painted to test out the colour scheme, comments and critiques are welcome, I just ask that you bear in mind that these are gaming standard and are done to a standard which allows me to produce a good number of finished models in a short amount of time.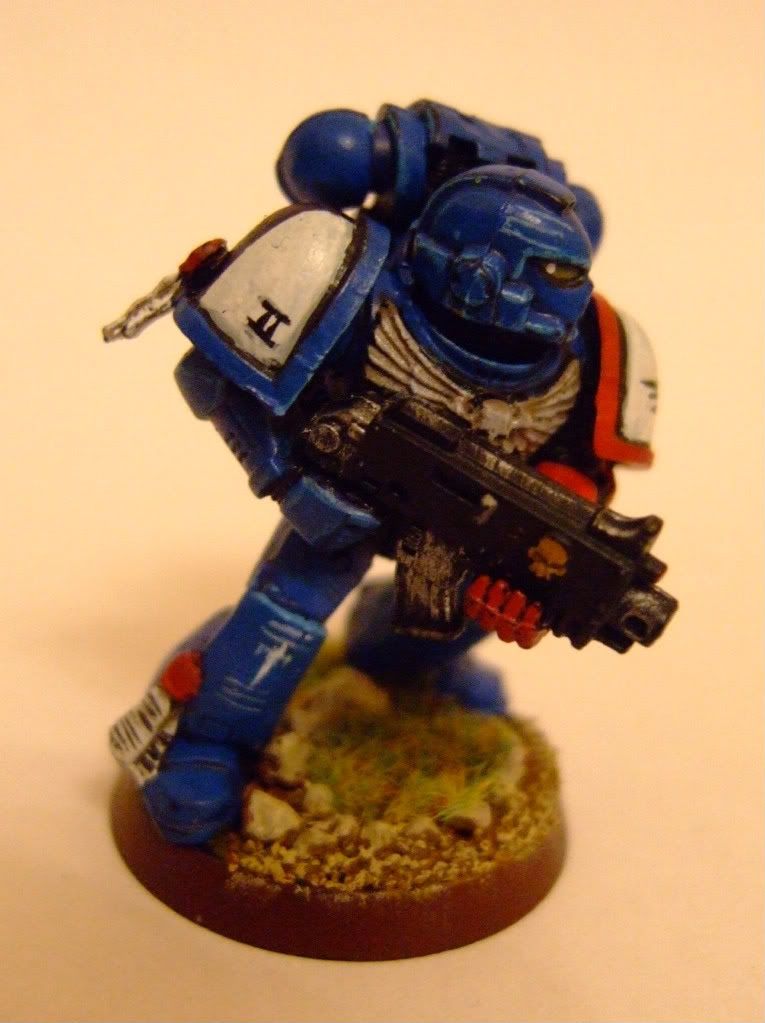 Squad number is shown on the right shoulder pad. This marine has an honour marking on his right greave.
The company number is shown on the left kneepad of the chapter's marines and this marine displays a personal honour mark bisecting his right eye. The chapter badge is a falling star (a callback to the tales of the chapter's founding) over a stylised depiction of the aquila. The left arm of an Angel Descendant's armour is painted red in memory of a past chapter master who single handedly defeated an ork warlord by tearing his heart out with his bear hands at the height of the battle, halting the ork waaahg! in it's tracks before it could gain any real momentum.