I asked a buddy of mine if I could paint some of his Death Company. The first one I painted I realized was a medic, not DC. Anyway, here he is. Sorry, I am still perfecting my photo skills.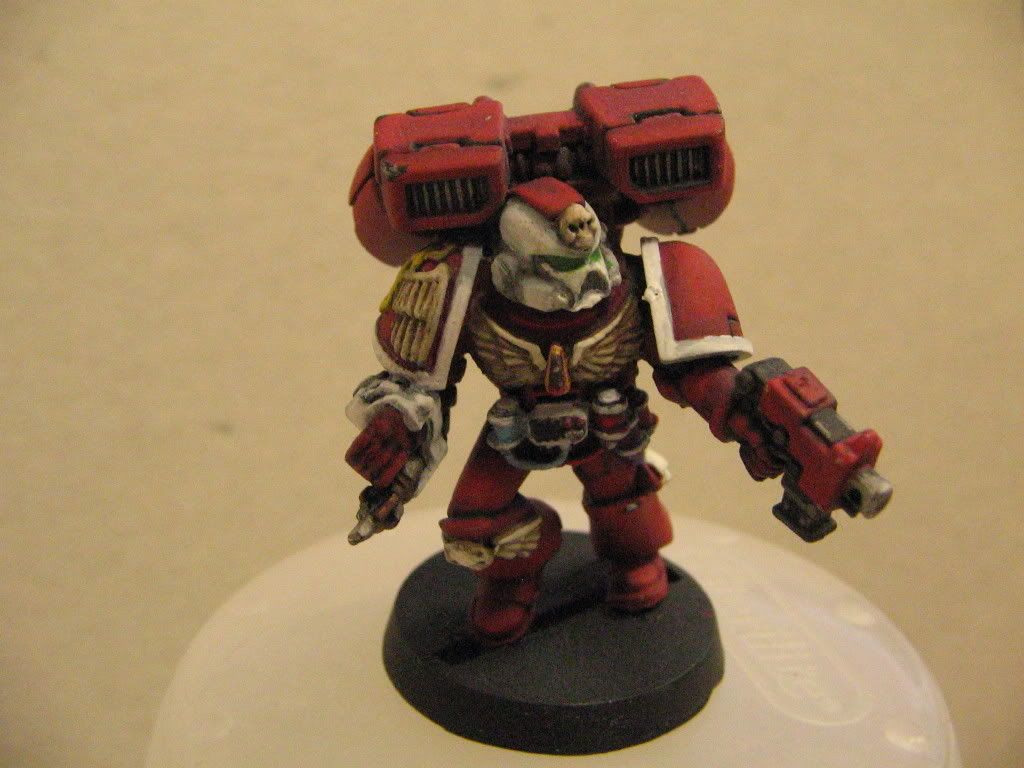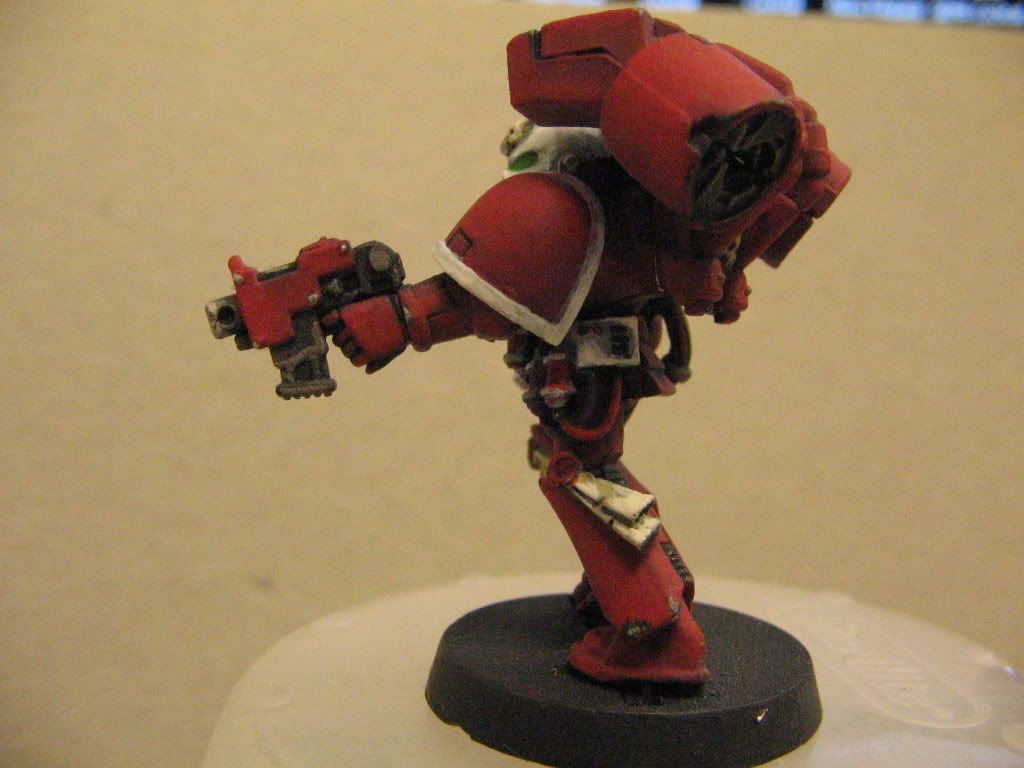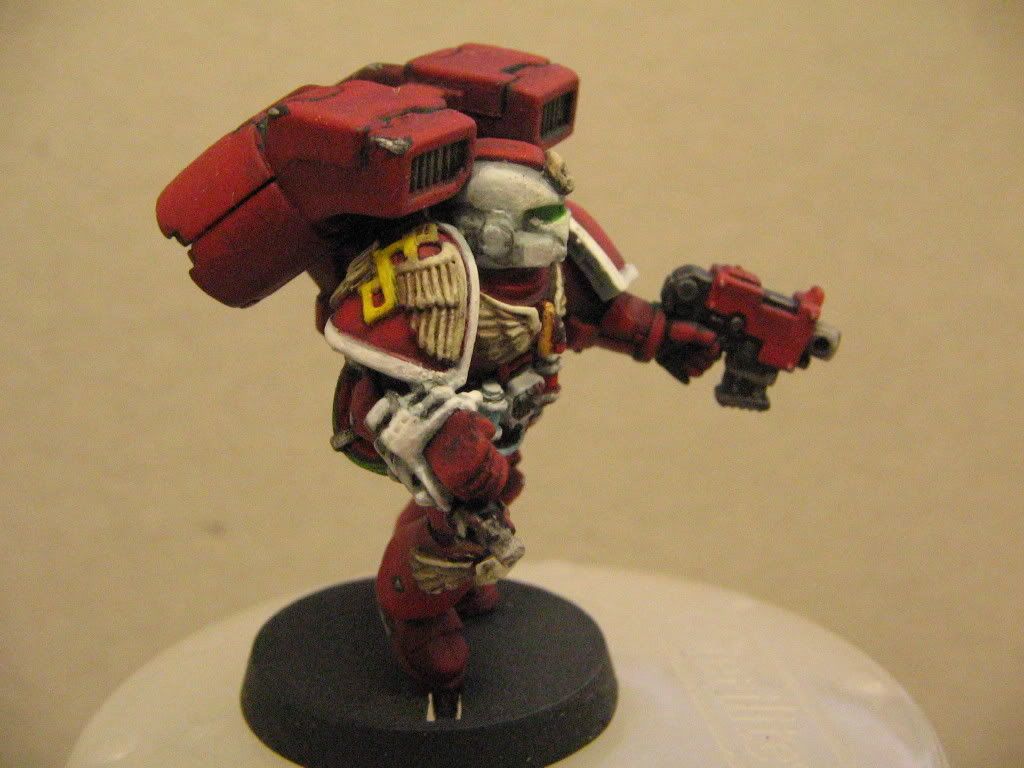 I've left him unbased so that my friend can match him to his existing Blood Angel army.
In the pics I'm noticing a number of painting errors that are (at least IRL) are hard to really see, ie. the yellow caduceus on his shoulder pad and his eyes.. Id have to say the white was the most difficult job highlighting. Also, my first gem work was done on the blood drop in the center of the aquila.
I would love some feedback, particularly on the reds, and improving the white, and "bone" areas.
Thanks,
Piet