Quote:
Originally Posted by NEO_WRX
now thats a fusion blaster!

i like how he's taking a knee to line up that Dred crippling melta blast. As mentioned earlier, add a little bit of clean up on the recessed areas and throw a textured base under him and he's more than a great leader for the greater good.

Any shots of the rest of the army? I see another suit in the background and what looks like a Stealth Suit leg?
Here you go
This picture was really dark, so I had to artificially brighten it, but here's some WIP stealth suits (the owner of that unpainted leg in the other picture is here)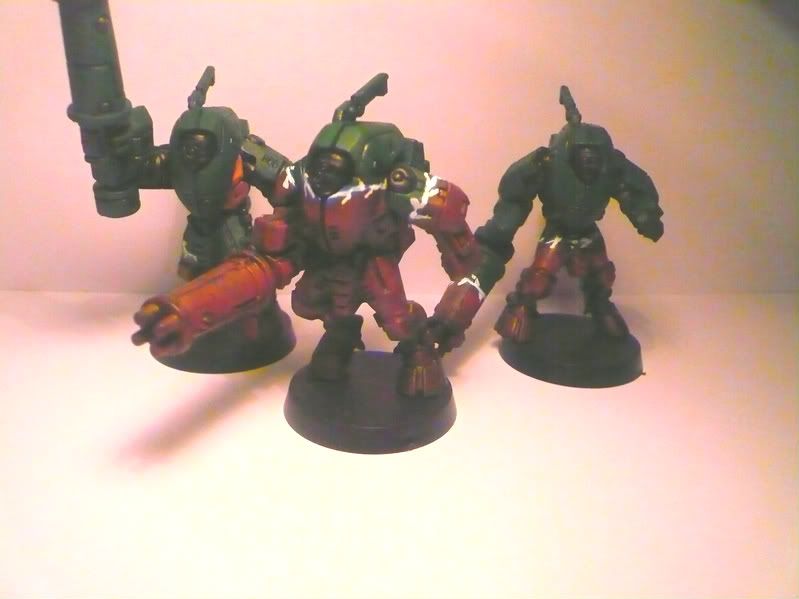 Here we have some Firewarriors, just a couple out of the 12 I have painted to showcase the color scheme, which is basically the sort of "standard" scheme plus some embellishments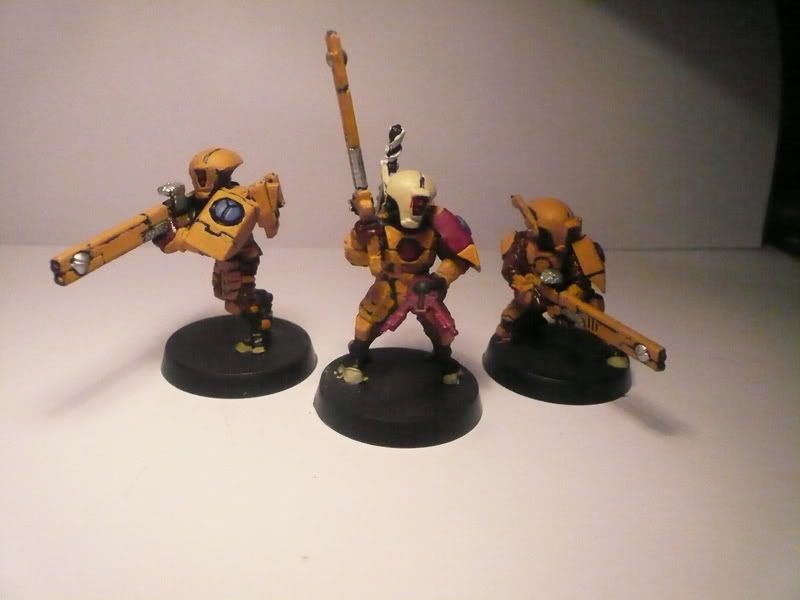 Here's some kroot, honestly I like the way these guys turned out much better than my firewarriors, i tried to emphasize the bird aspects while keeping them in line with my firewarrior color scheme. I missed the one on the right's eye, though as I was really rushing that one.
Here's a devilfish, only 90% done, I have to add the vehicle wargear and do some minor detailing still
And finally here's my other completed XV8
That's basically my army as it stands, I still have 8 XV8's and a ton of gun drones to paint though, plus whatever I end up buying before then. I plan on basing everything at once, to keep it looking uniform and to speed things up a bit