Been some time since I have posted anything here, but I figured some ppl would like to see this colourful 1k Sons army that I just finished on commission.
I was mostly painted using thick glazes, a technique I find very fast and yet gets good results.
This isn't meant to be a display army, just a high level gaming one, so you may find some areas that are not done to "realistic" standards, such as the Sorcerer's pose.
Anyway I hope you enjoy!
Individual unit and larger army pics can be found here
http://smg.photobucket.com/albums/v8...orse/GW%2040K/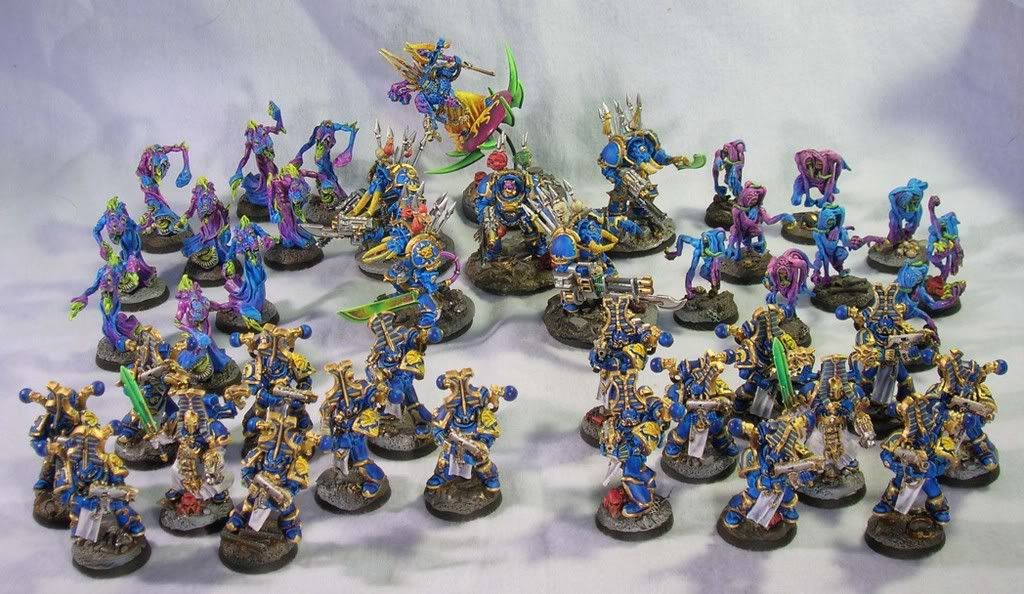 __________________
Commission email:
greenman_minis@yahoo.ca
Starting at $25 Cdn per mini for High Game quality, $100 Cdn for Display
Discounts for bulk orders and first time customers!
Free Shipping on bulk orders!