Ok, this was a dare and a challenge. I was in my GW, and we were discaussing the least threatening thing a Marine could hold and still look deadly. And the store manager, Kev, said a rubber chicken or a bladder on a stick would be pretty good. So, after a good laugh, I said "Oh, you have to make that Kev, that'd be awesome," however, he declined, so I said "Well if you won't, I will." So That day, I went home and started work on the Marine with Power Rubber Chicken. Here are the results.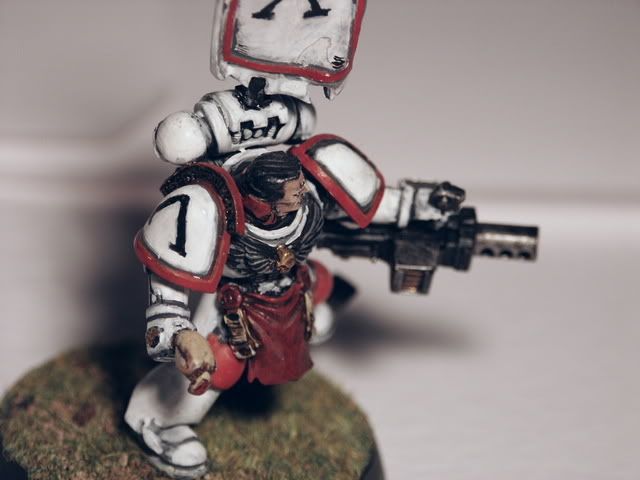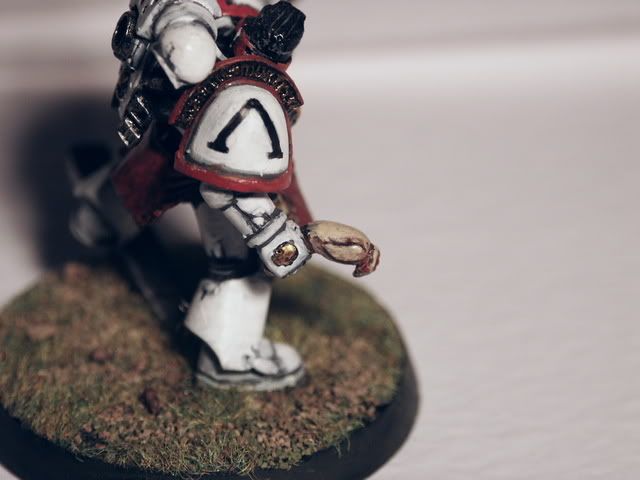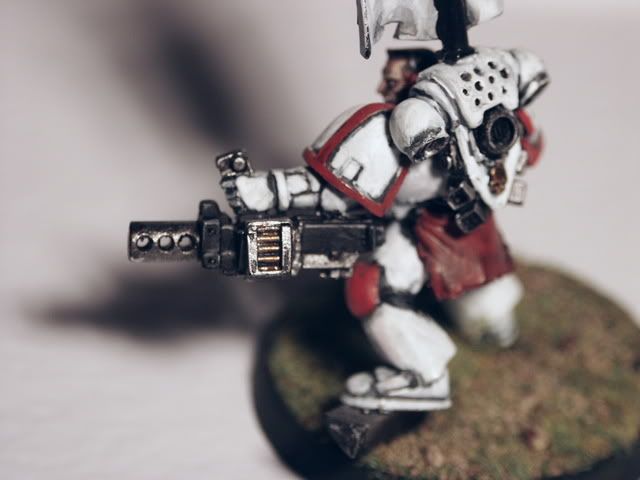 I gave him a massive underarm gun (Heavy Stubber
sans
barrel btw) as it would nicely counteract the Chicken for even more lulz on the model. I took it seriously and painted it to the best of my (then) ability. When i took it in, all agreed it was quite good.