Well it's been a while since I posted here, lol. I've not stopped painting though, and my current project is another Imperial Guard army, but this time I wanted it to be high-tech. And after playing on MechWarrior 3, a plan formed...
Plus, Apocalypse means I can build and use just about anything. This army was originally planned for normal 40k ('mech 141 has all the weapons of a Leman Russ for example), but 'rule of cool' eh?
First the infantry (there will be more when I get round to painting them...).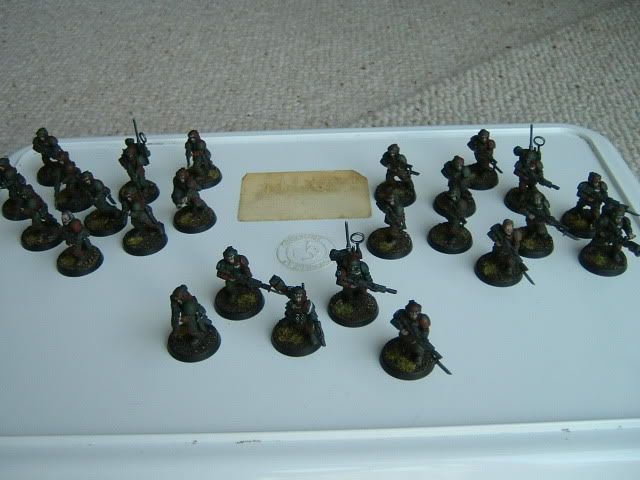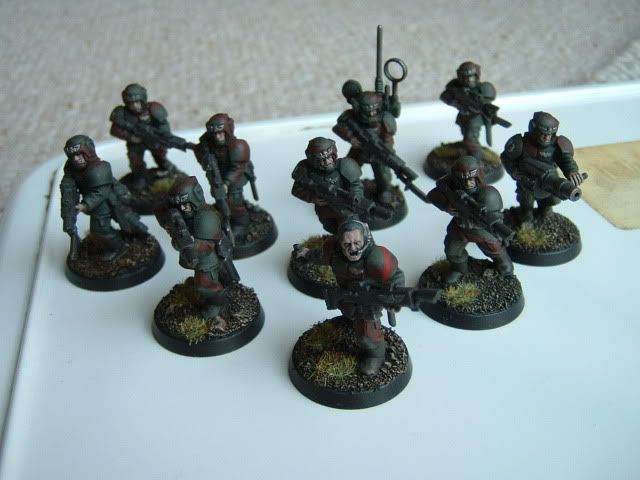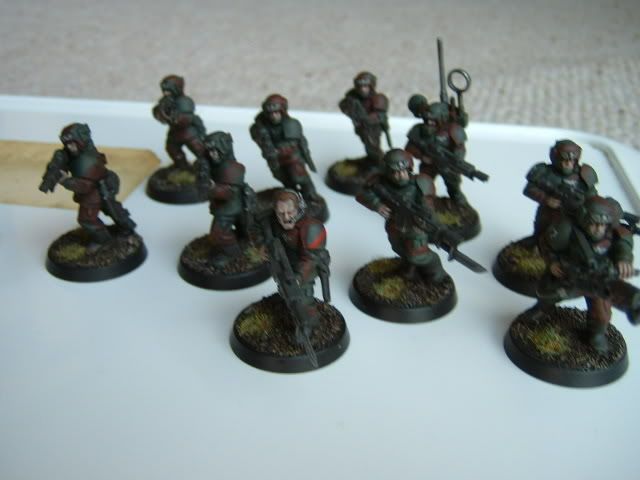 I'm aiming for two big-ish platoons, so I still have a way to go, lol.
Next, sentinels;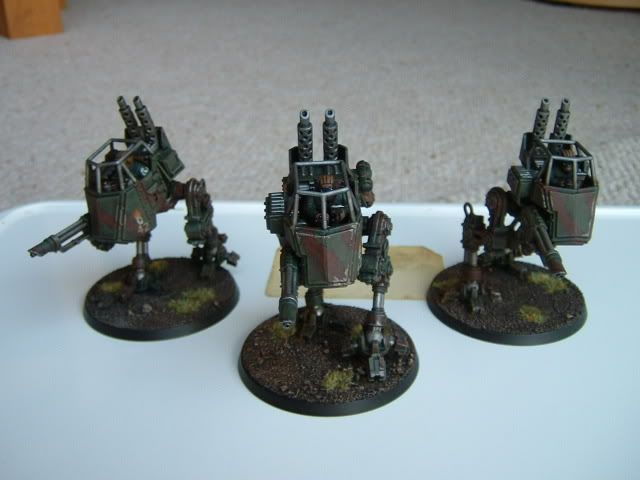 The beginnning of the Emperor's Talon Recon Group, these are scouts for the army who will work in tandem with stormtroopers. Plus, they look like mini-'Mechs, lol.
Now, the 'Mechs themselves. I'm aiming for a complete Lance of 4, so one more to build. Each is based on a 'Mech from MechWarrior 3.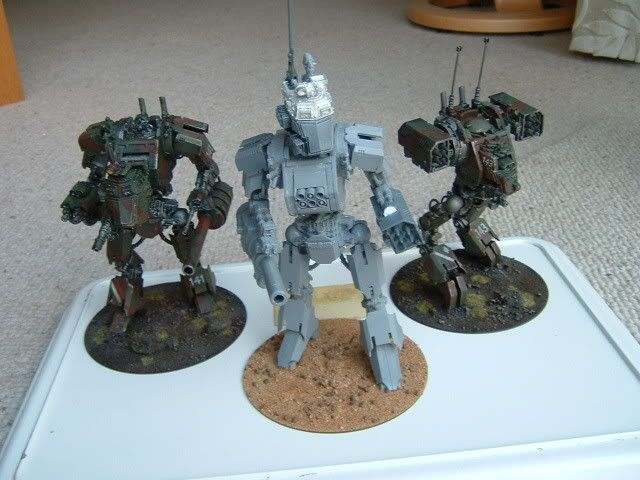 140, the Lance Leader, a Gulliman class BattleMech. Based on an Orion heavy 'Mech. This will also be the army HQ, using simular rules to the command Baneblade, and will be painted in the same scheme as the other 'Mechs.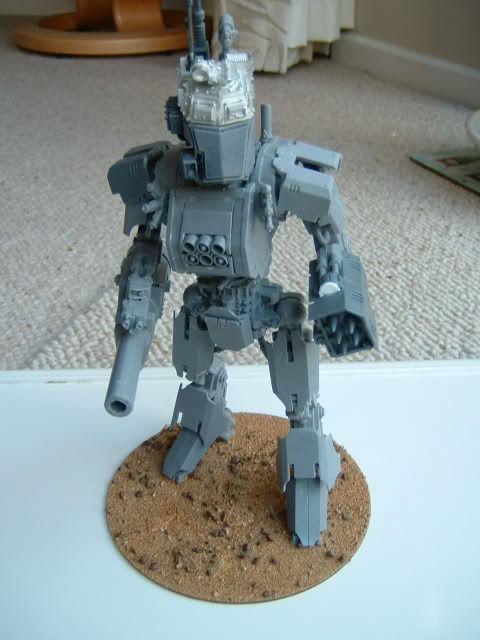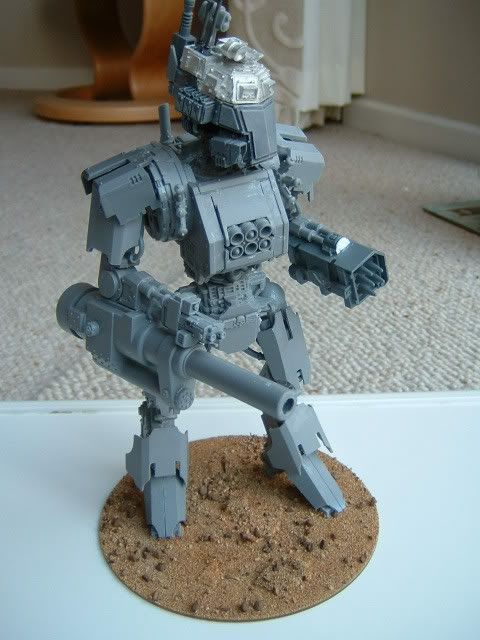 141, a medium Dorn class BattleMech. Based on a Bushwacker. This has all the weapons of a normal Leman Russ.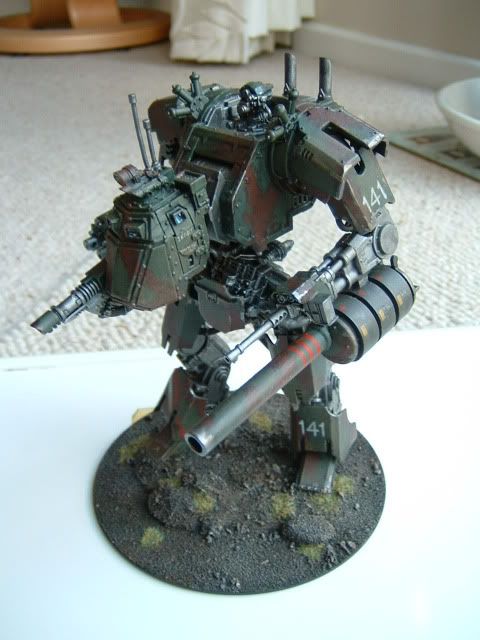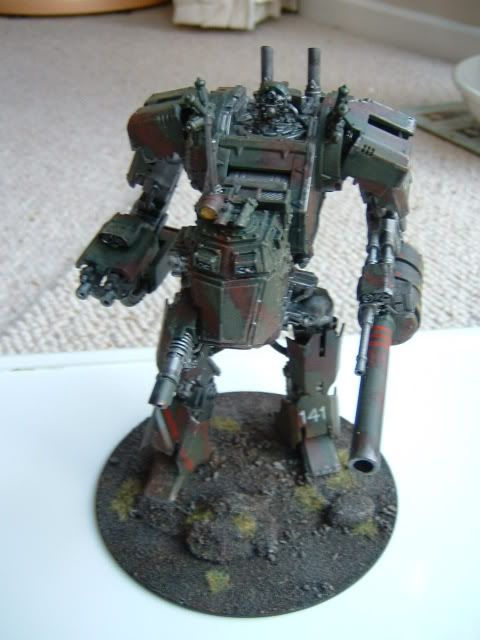 143, a light Corax class BattleMech. Based on an Owens, and designed for scouting and armed for fighting infantry.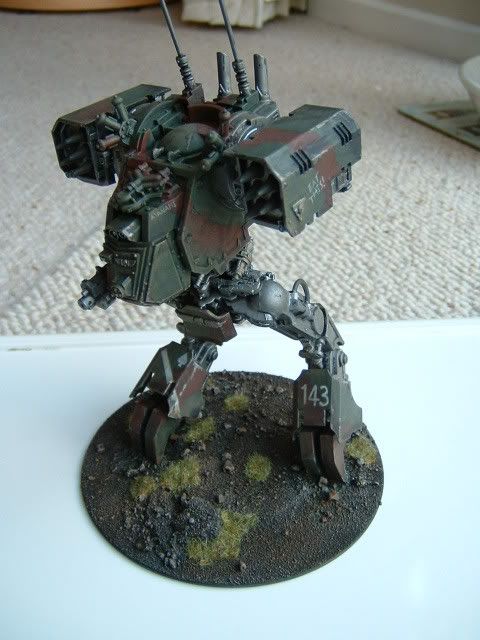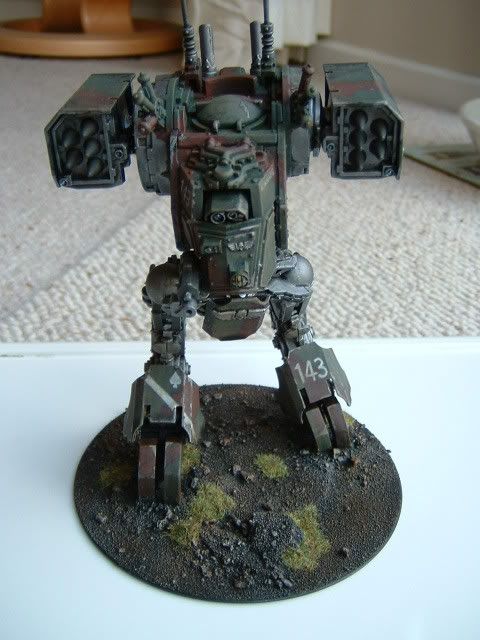 Finally, just in case I fight anyone with any bigger walkers;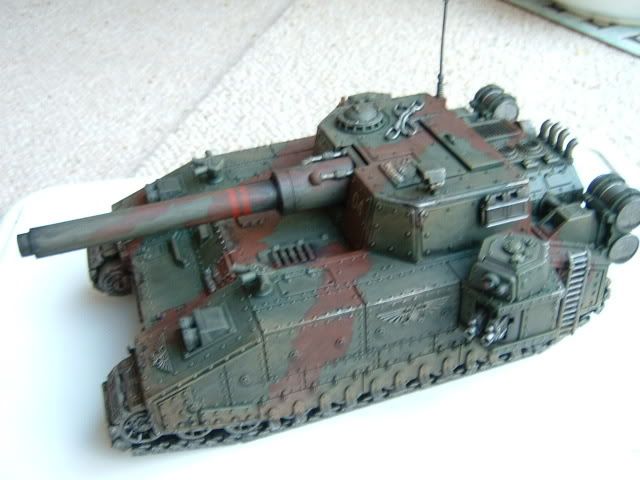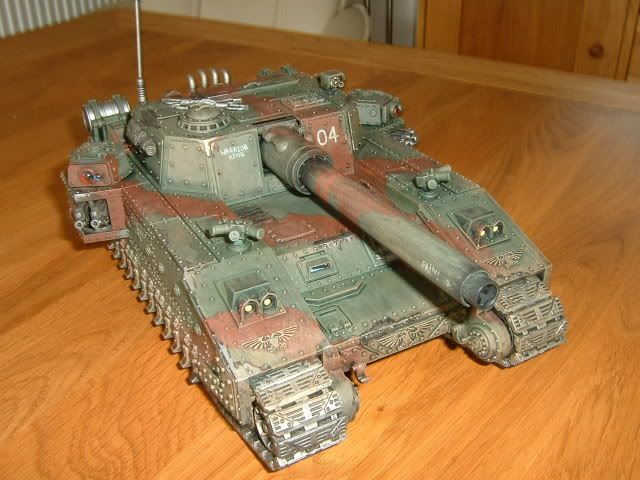 A Shadowsword, 'Warrior King'. The perfect anti-titan weapon!
And the army so far;