Ive wanted to build a scout themed marine army for a year or two now, and since orks arent out till january, I wanna try and get these done for Arcanacon(largest tournament in southern hemisphere) instead. The theme is a loose collection of visual references, mainly being: rockabillies+'kustom kulture', 80's ninja turtle cyperpunks, space rock bands, george clinton and the parliament funkadelic...plus other even less-relevant things(like picasso/braque's hermetic cubism and 'Miyazaki ectoplasm&#39
. Fluff-wise, Its something along the lines of being a newly turned renegade(non-chaos) chapter, lured by the voices of sex, drugs, and rocknroll. Its rediculious, but isnt all the established GW fluff anyway? Its a game, so I might as well have fun with
all
aspects of it!
Because it is a new chapter the list features a lot of scouts, and heavier weaponry suited to supporting their role. The list does not include scout bikes, because scout bikes are possibly the worst unit ever imagined.
HQ
Chapter Master w/ Bike, Power Weapon 120
Troops
10 Scouts w/ 2 Shotguns, 7 bp+ccw, Vet Sarg w/ Master crafted power fist + bp 173
10 Scouts w/ Bolters, 1 Heavy Bolter Sargent power weapon 158
6 Scouts w/ Sniper Rifles, 1 Missile Launcher 113
6 Scouts w/ Sniper Rifles, 1 Missile Launcher 113
Fast Attack
5 Bikes inc. 1 Attack Bike w/ Multimelta, 2 meltaguns Vet Sarg w/ Thunder Hammer 258
2x Attack bikes heavy bolters 100
1 Land Speeder Tornado 80
Heavy Support
Whirlwind 85
Total 1200 pts
At 1500 pts the list will be expanded with a second whirlwind, more scouts, and a dready themed as being "the creepy older guy that hangs out with uni kinds, but always brings beer so he's tolerated".
Anyway, heres some pretty pictures
Test Models: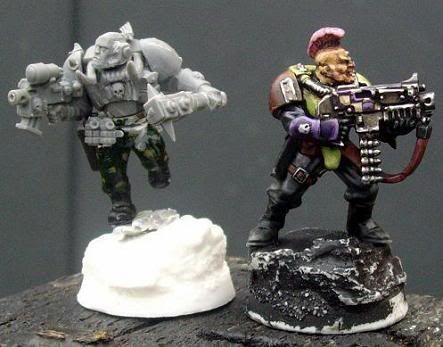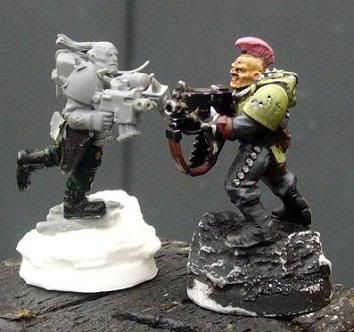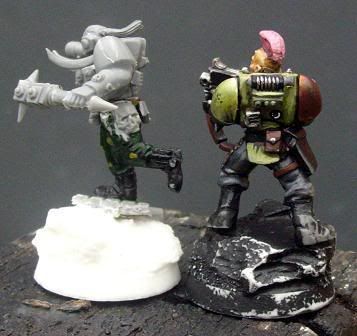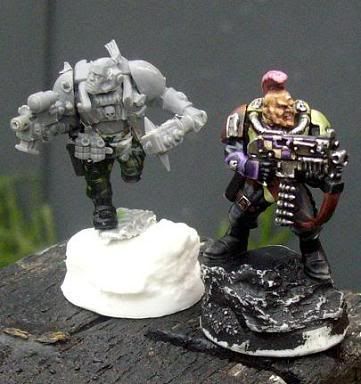 Heres some of my bodgy preliminary concept sketches.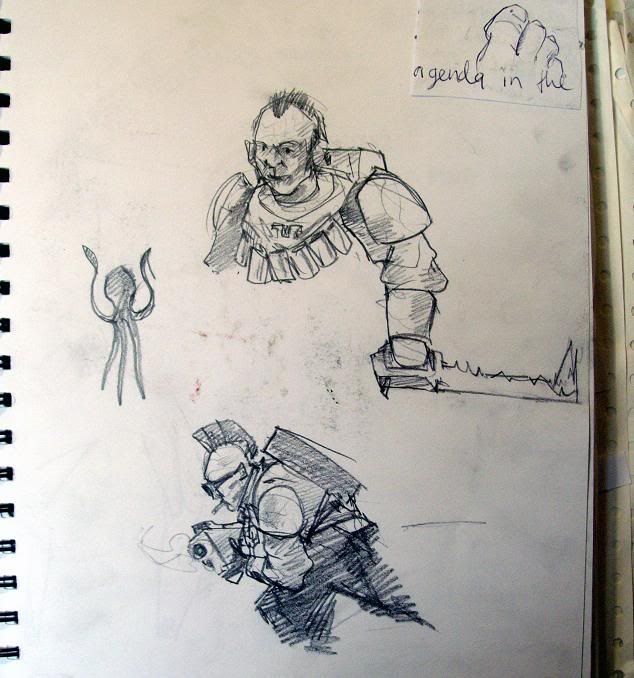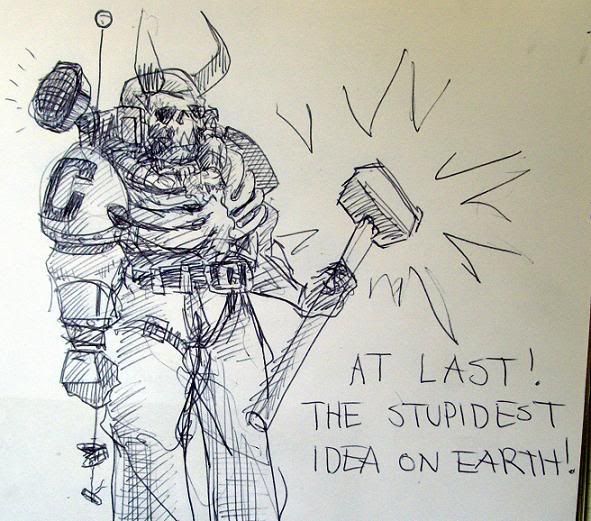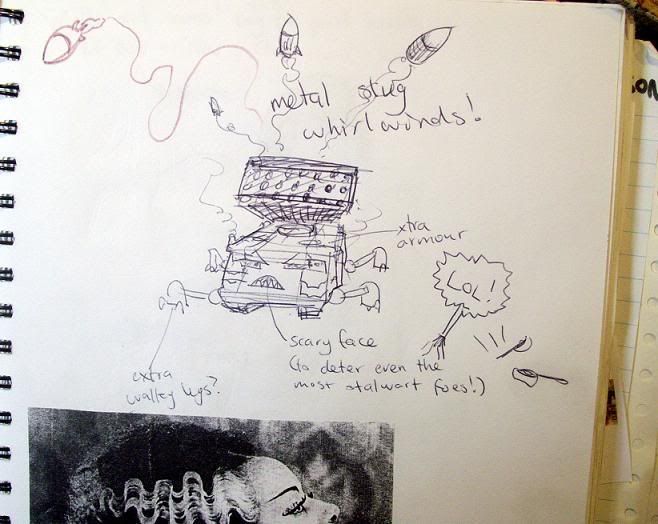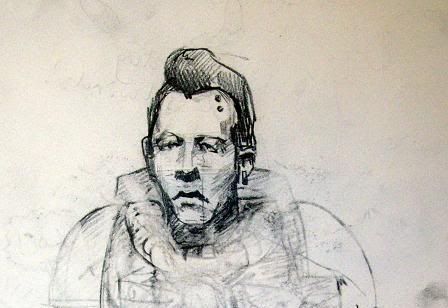 WIP hebby bolter guy with wooden gun casing.
"21 guns, box made o' pine, letter from the government sealed and signed"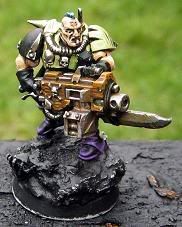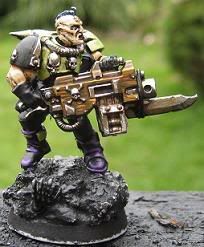 More WIPs