Hello all!
Introduction
Here I will post miniatures from my Tau Empire army, with Commander Farsight as the inspiration and leader. The army is fighting on off worlds far from the Tau Empire and thus they change their armour for the terrain they will fight in, as Tau do. Anyway, my new found knowledge of painting white has inspired me to paint an army in a snow enviroment, and so I'll give it a try.
The army
As I said, the army is based around Commander Farsight, so I will not "allow" my self to have allied units such as Kroots and Vespids in my army.
But when the Farsight model isn't in the army list, I can of course have optional units but I'll still try to have the Farsight theme. If I want Vespids for example, I'll convert some of either fire warriors or Pathfinders and give them some kind of jetpacks.
Anyhow, for now I have 19 Crisis suits to play around with, around 40 Fire warriors with Pulse Carbines, yes pulse carbines on all, 4 Piranahs, 9 stealth suits, 16 pathfinders, 2 sniper drone teams and 6 Skimmer tanks that can be used as Hammerheads or devilfishes, or upgrad two of them to Skyrays.
Why I use Pulse carbines is because it suits my game style and for me carbines are more "aggresive" than the static rifle. Also I don't like to be a normal Tau player with Fish of fury or Tau gunline army. I try to seek out new alternatives.
Guides
I have also made some guides on how I made my models.
[Converting XV8 crisis suits]
http://forums.tauonline.org/index.php?topic=54758.0
[Painting white models]
http://forums.tauonline.org/index.php?topic=55119.0
Finnished models
Commander Farsight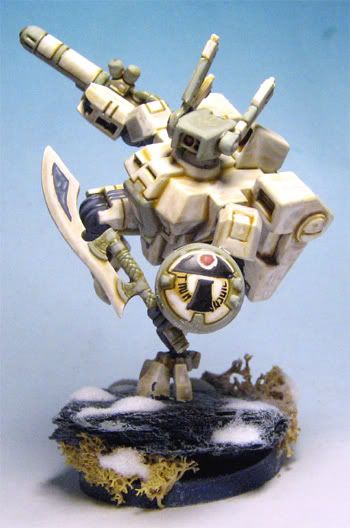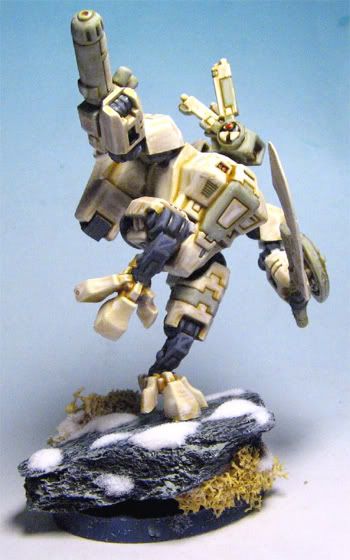 Shas'el/o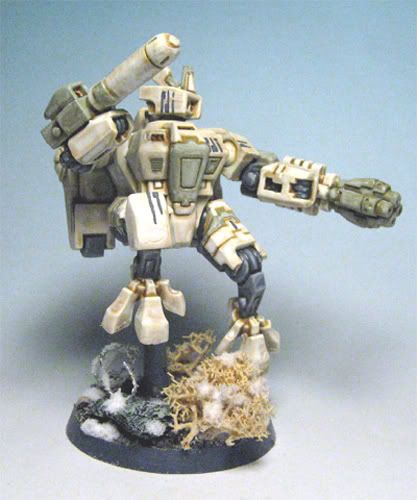 XV8 Crisis team "Spitfire"
Fire warrior squad
More to come later on as I progress.
Yours Truly
Vash