Well, I originally wanted to simply post a pic of my 2000 point (if I stretch the upgrades) Tau army, now that I've finished painting everything. But then, when I started taking a few "close-up" shots of stuff, I decided to take a pic of each individual unit, and show the progression of painting skill, on this, my first army. So, here goes:
Gun Drones
Shas'O
Shas'ui Crisis Suits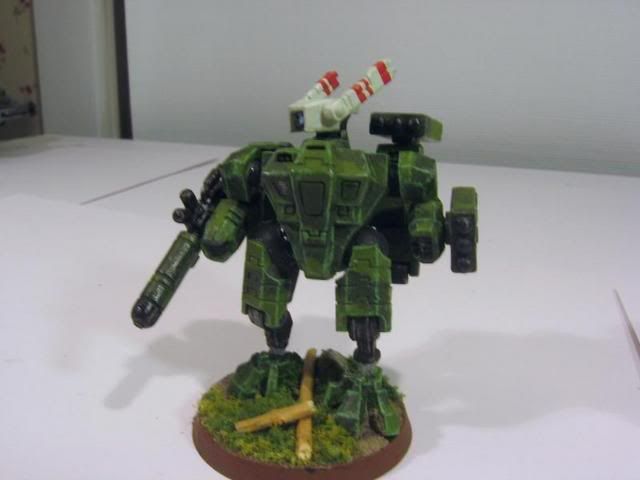 Mounted Fire Warriors: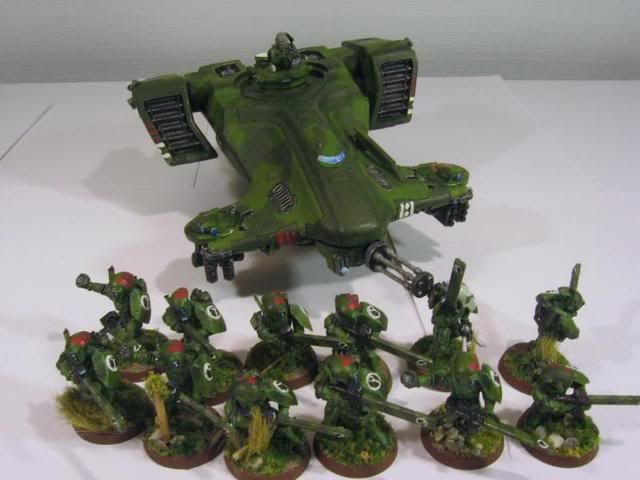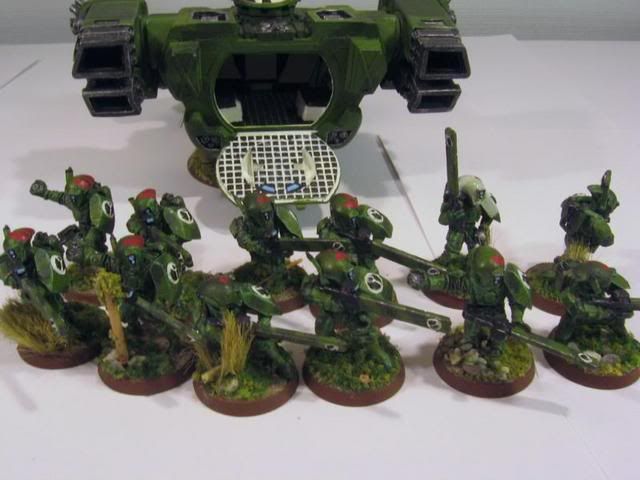 Kroot: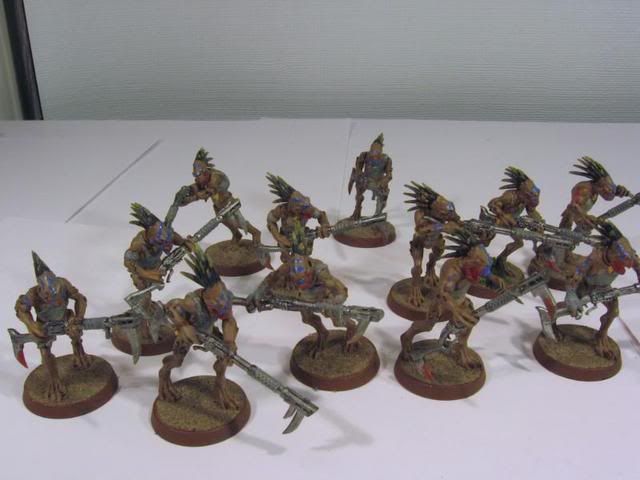 Stealths
Mounted Fire Warrior Squad 2: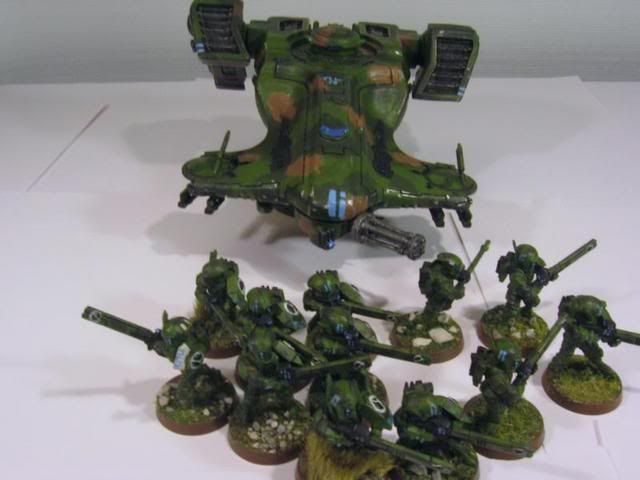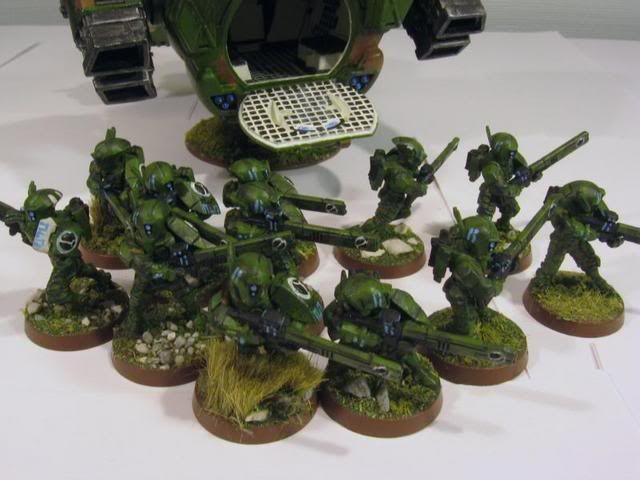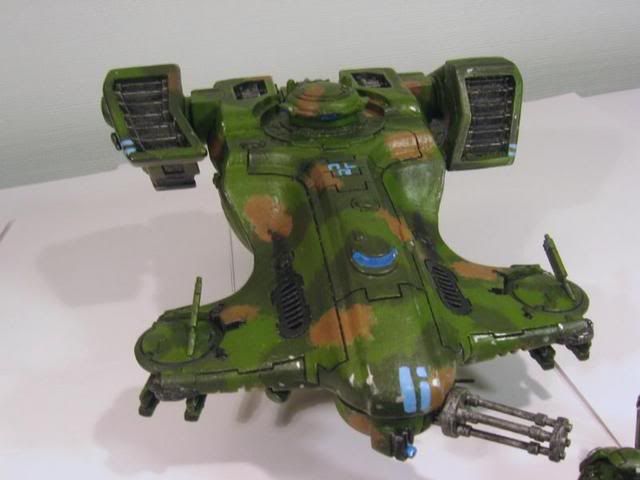 Hammerhead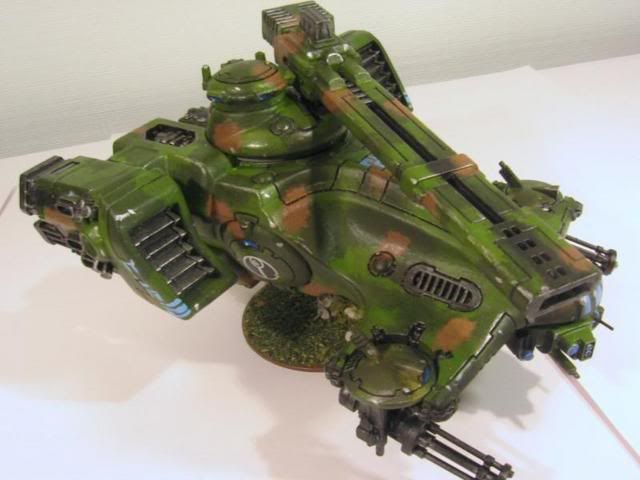 Skyray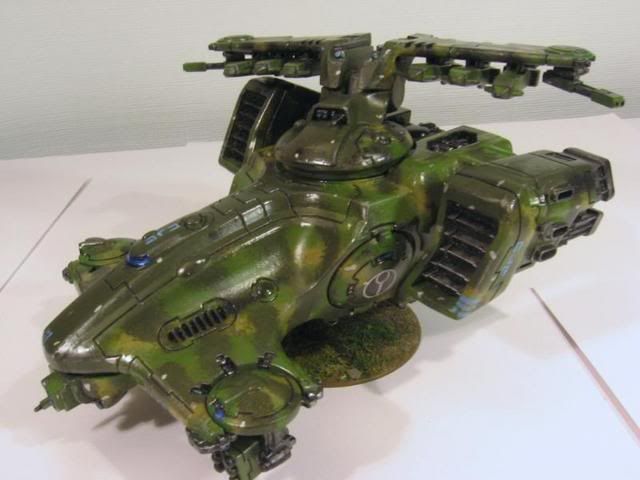 Pathfinders and Devilfish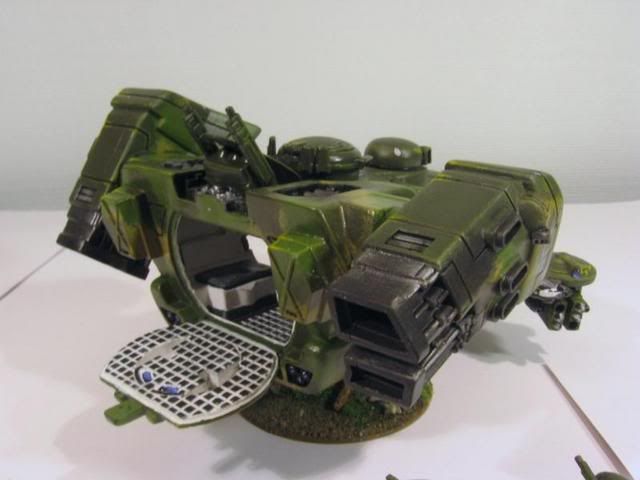 Piranhas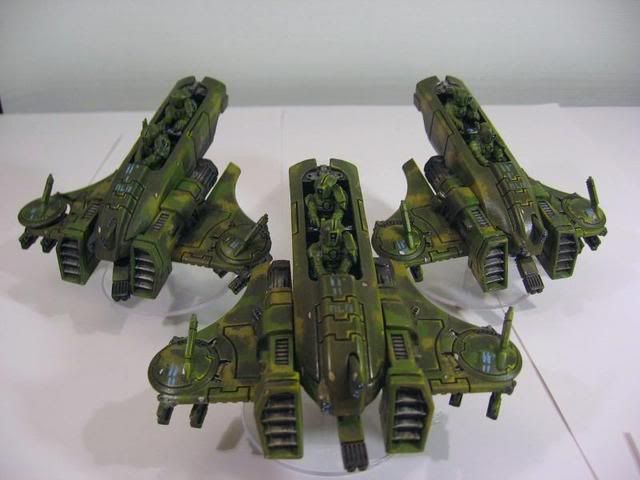 And finally, the whole army together:
Hope you all enjoy!
I should have better pics of most things, if anyone wants to see any...