I debated long about where to put this but then decided Hobby, hope I made the right choice :P
anyway...
My first painted model EVER ;D
I have had nothing to do with art classes and I'm certainly not an experienced artist so based on that please criticize fairly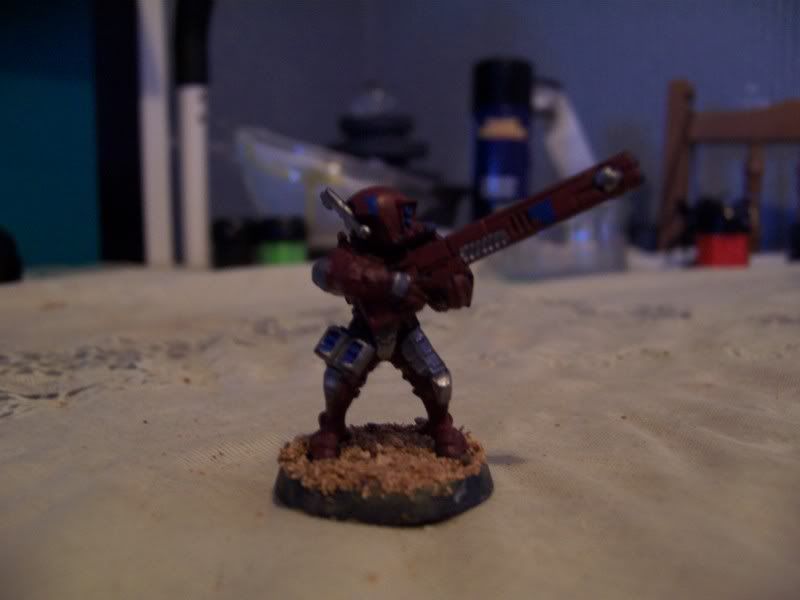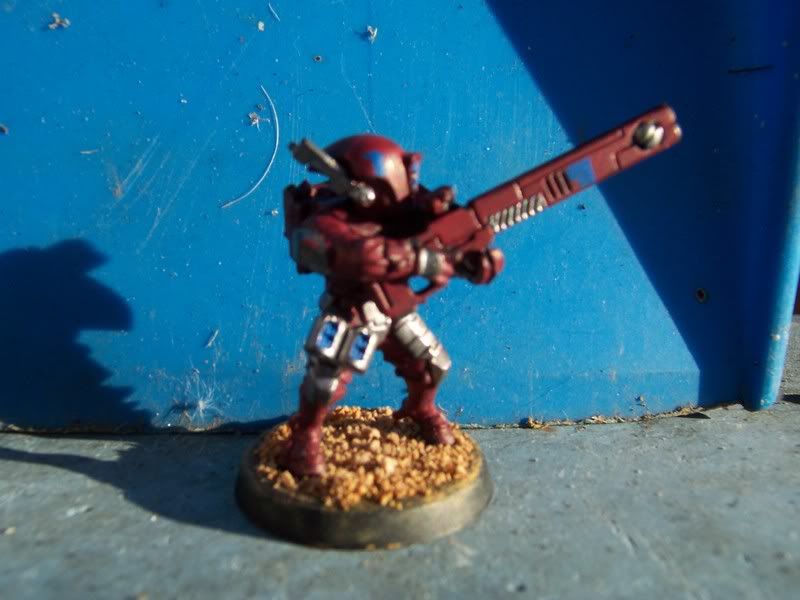 My camera has shocking quality, even with all the settings set correctly on that first pic it still isnt brilliant so there's my excuse
Anyway, my questions...
The Rail gun was bent slightly when I got it with my broadside, I thought "No problem, my ethereals honour blade was easy to bend" But alas that isn't so, I cant seem to bend the rail gun back into a straight position, its too large to bend easily and too small for me to get a grip on it with my hands, please help ???
Also my drones cannot fit into their little transparent stick thingy's (good name aye?) and the support cant fit into the base either, do I have to cut it? Just thought I would verify with you guys before I did anything I would regret