Recently there was a painting competition in one of the shops here in my area. (Well really this is one of the first few painting comp in my country)
Me and a couple of guys slug it out for a 3 week painting marathon to complete our entries.
Well I nabbed gold for both Single and Monstrous Creature categories, my pals won gold for squad, bronze for vehicle and single.
So here are the pics of the event.
Single Mini
My Gorbad Ironclaw
Converted Chaos Lord
Converted Cannoness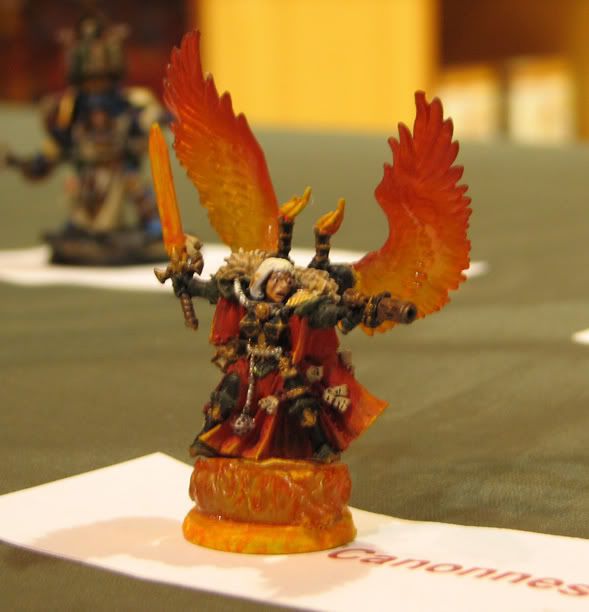 One of my friends Catachan 'Hard' Veteran (Pretty darn haaard...)
A nicely blended Alpha Legion (check out the shoulderpad freehand)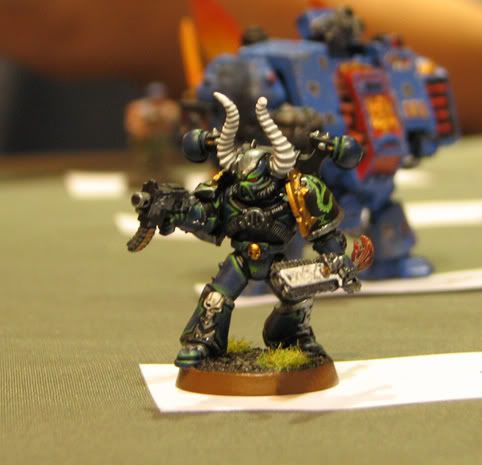 Fuzzy pic FTW! My friend's Librarian Terminator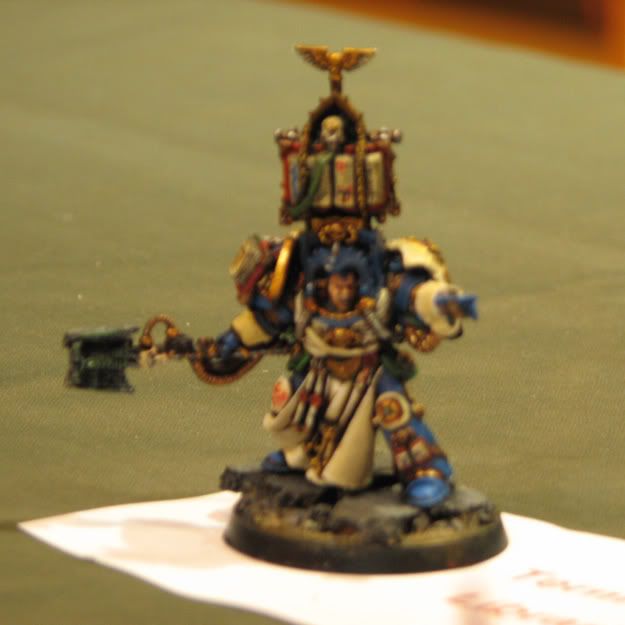 Squad
Only two entries in squad but pretty darn awesome.
My friends heavily converted Black Legion Chaos Marines. He sculpted the base from scratch and he used some of my Cadians as dead bodies.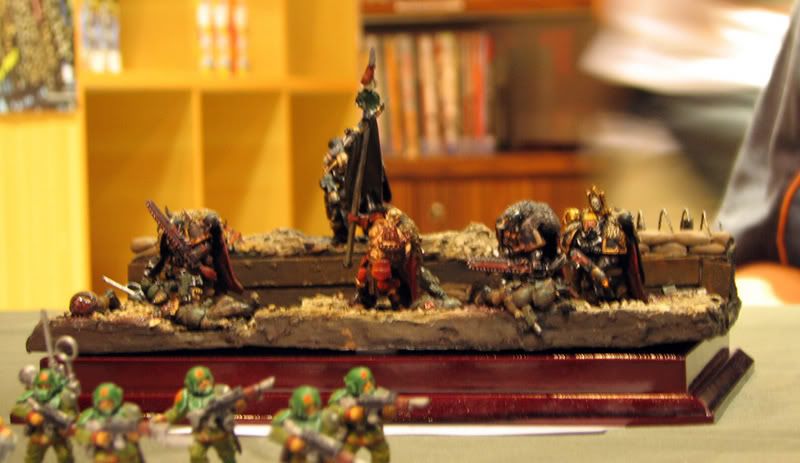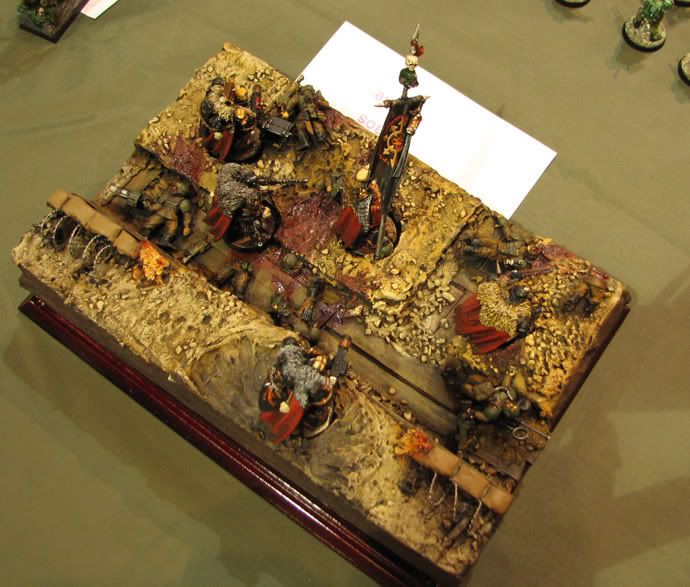 Cadian Conscripts painted in a communist China theme
Vehicle/Monstrous Creature
My Mumak of Harad, it's actually 99% complete. I'm still waiting for that Haradrim Command to arrive so I can apply the finishing touches.
I was up against this insanely freehand Wave Seprent, which I was sure that I won't survive the Vehicle/Monstrous category.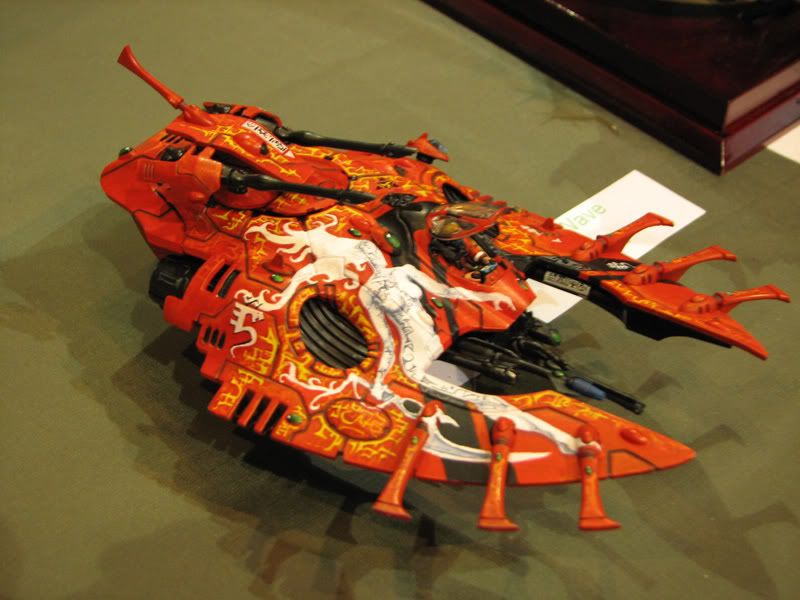 My pals Sentinel, stomping on a Khorne Bezerker.
A converted Lemen Russ, by using two Leman Russes and basically beefing it's size up.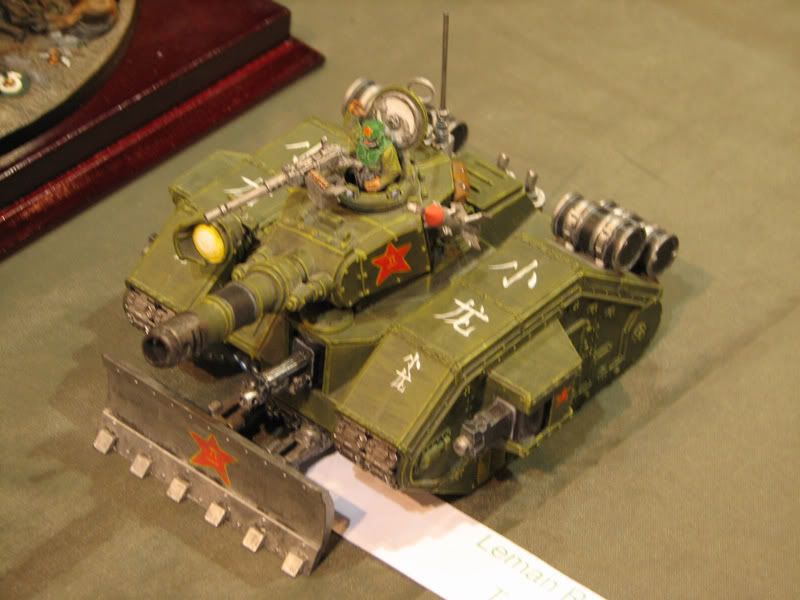 Well it was a fun event and I meet a couple of new guys, including Jeff Brooks a former GW Manager. He enterd his amazing Alpha Legion marine Here's hoping of another painting competition in the not so far future of the 21st Century.