These two fine fellows here are my converted medic and standard bearer for my Command Squad. Most of my units have white fatigues, but in order to make them stand out the members of the Command Squad all have Bleached Bone uniforms with gold trim and fur cuffs. First the Standard Bearer: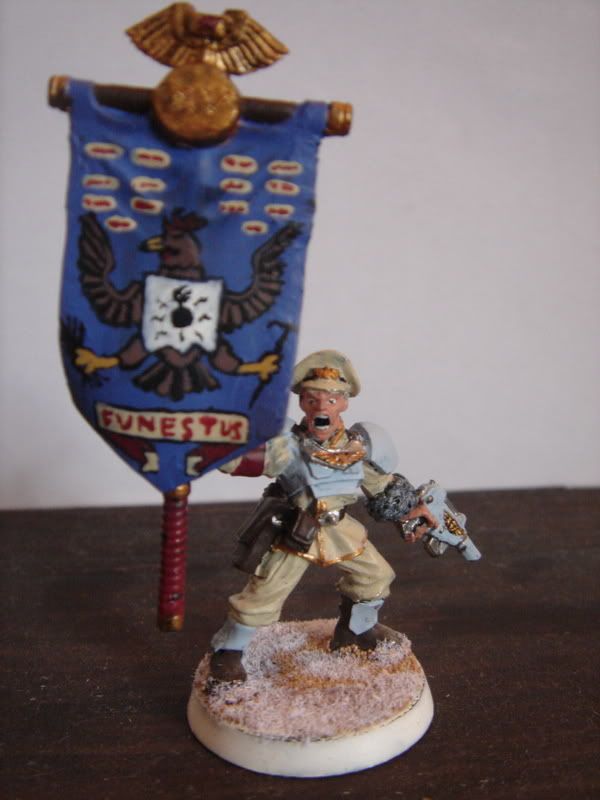 The main model is a Cadian Officer that I cannibalised for his powerfist. I then cut down and attatched a WHFB Dwarf standard and arm (having spent ages removing all the silly little talismans and Dwarfy stuff), and added Greenstuff fur cuffs. I also painted up the remainder of the Powerfist attatchment to look like a red armband. Yes, the bird behind the shield is a chicken. The symbol on the sheild is the heraldic emblem for a grenade.
Next is the medic: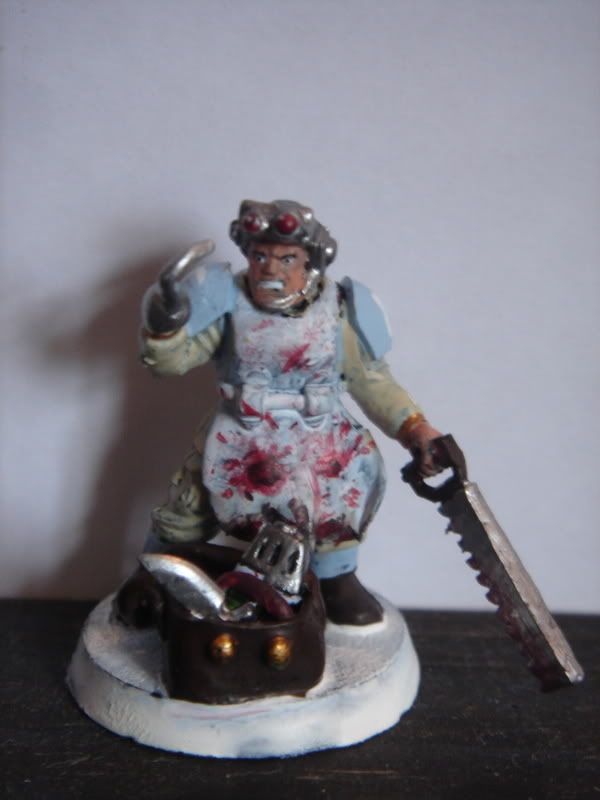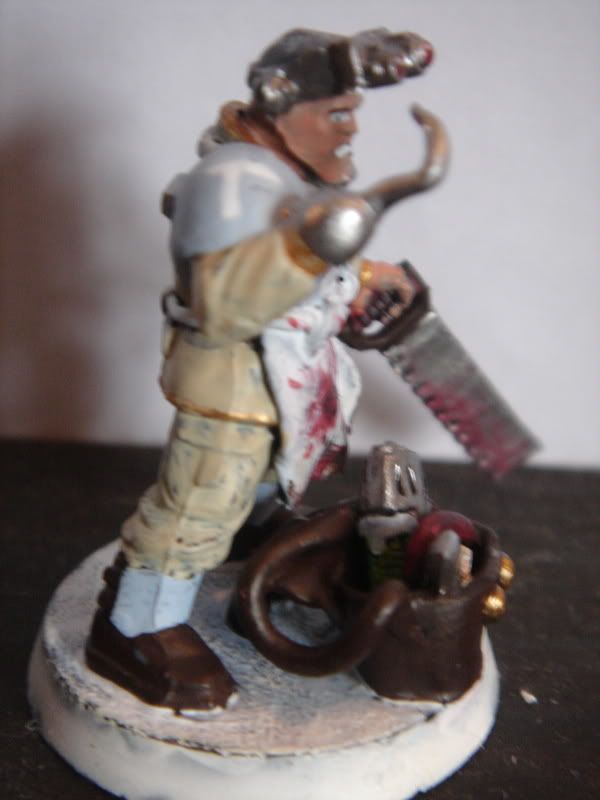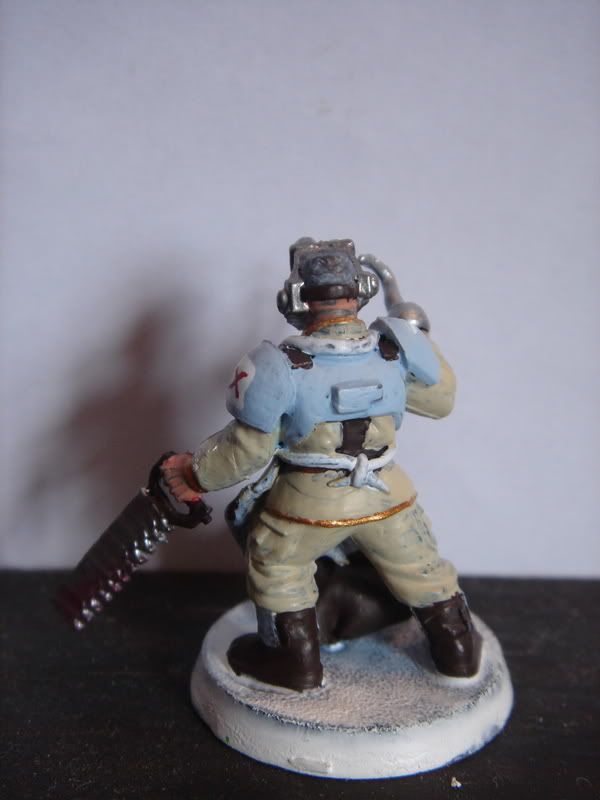 As you can see, I went for the "rough and ready" look.*
When building this macabre guy I had a Victorian field doctor in mind, and so I decided to keep his equipment as crude as possible. The bonesaw in his right hand was based on the Cadian Sergeant's chainsword. First, I cut off the chainsword at the base of the grip. Then, I cut of the detail on the sides down to where the teeth begin. I then replaced it on the grip, but horizontally instead of vertically. The head is a SM Scout sniper head. I then Greenstuffed him an apron, a kit bag and some "bionics", Captain Hook style. Having a hook for a hand makes it kind of hard to hold your plasma pistol, so I modelled his in his bag, along with a nasty looking knife and some tubing. And in case you're wondering where the fur cuffs are, I reasoned they would be impractical while fishing around in a gash in a Guardsmen's arm, and so left them out.
C&C welcome!