Ok, by now, some of you must've heard about the TO Marine chapter project. Several members of the board have collaborated to create TO's very Space Marine Chapter, named the Rosen Knights. Each company will have one board member who will collect it, meaning that we will actually have 1000 Marines under TO's banner. I am in charge of the 3rd Company, and I decided to make a test mini for the official scheme.
First, here's the concept made with the B&C Marine painter.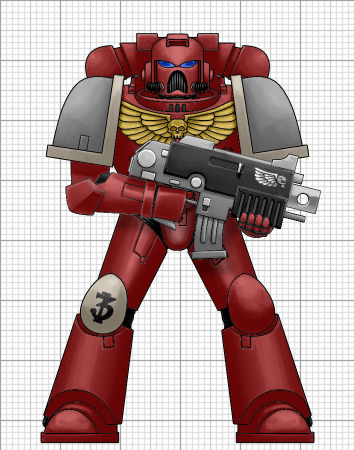 Now, here's the result.