Well, she's sat in a box for six months, merely basecoated, and then got forgotten when I had a brief fling with some pointy ears, but finally, I have gotten it painted.
All parts that should move, do, but not very well, one of the burst turrets the cast was an ellipse into a circular hole, the Seeker bay got filed/knifed/sanded down and repainted roughly 9 times, and its still bloody tight, and the cockpit is bloody tight.
But she's ready to strafe the enemy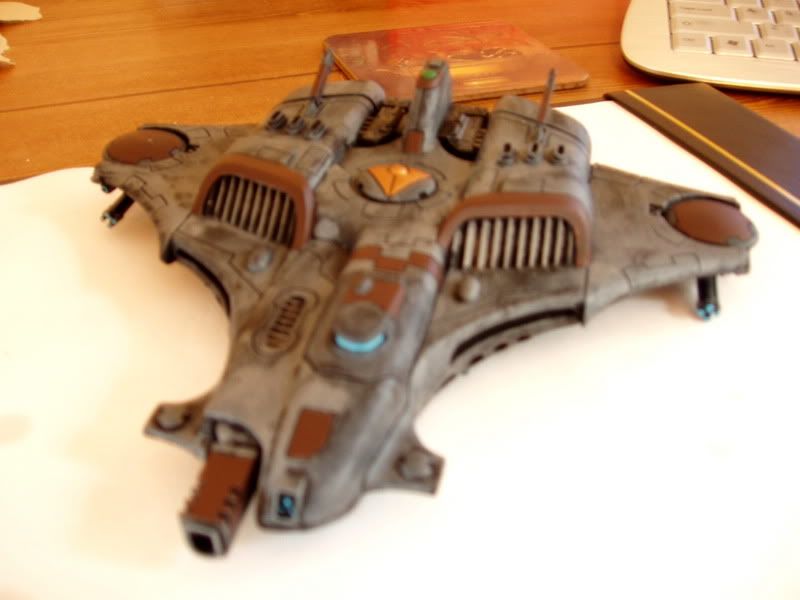 Front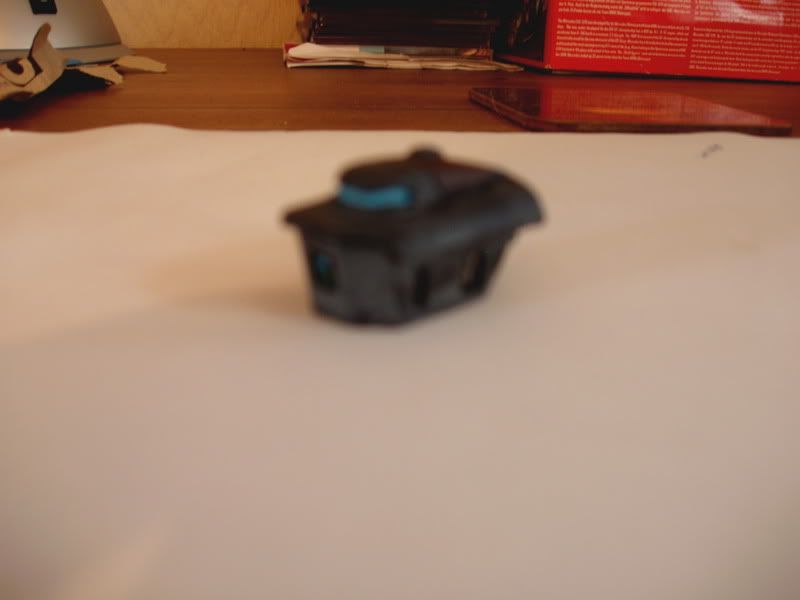 Escape pod assembly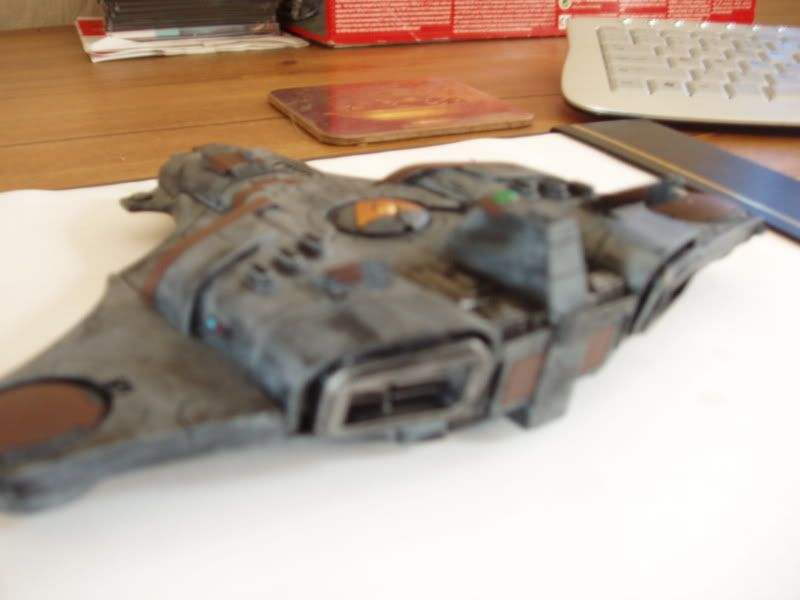 From behind
Seeker bay deployed.
Pics aren't great, as I couldn't get them much better with the camera I was using.