This guy took me about a day to assemble and paint (I'm averaging this as I took lots of breaks in between) I think it's tabletop quality (And I'm a perfectonist) Though I'm not too happy with the belly on the slann. There are a few mistakes I noticed on his back when photographing him that need correcting but apart from that I'm relativley happy.
Having said that I want your opinions and any constructive critisism you may have to help me become a better painter. Thanks.
Anywhoo, here are the pictures:
The Slann on his palanquin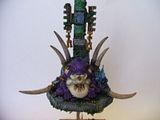 The Battle standard/sacred plaques
The chair without the slann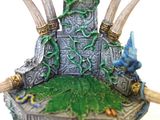 The slann without the chair!
The back of the slann (where denab stone has somehow got stuck on him
)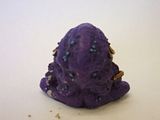 The back of the chair