Been a little while since i posted here, but I have not been that active painting.
I did finally finish a gobbo army I have been working for the past couple of months and wanted to show it off.
I painted this army witha new technique I have been experimenting with, using very thick glazes to achieve a "controlled" dipping effect, for lack of better explanation.
I think it turned out quite well, while not the best work I have done to date, it is easily the fastest, and for a game army I think it looks great. I even picked up a little bit of scuplting experience with the barrel and the mushroom which the characters are standing on.
Here are links to everything
(Linking to photos and galleries is fine. Linking to your ebay to sell them is not. Please re-read the rules. Thanks, -Mal)
My new Webiste
www.greemanminis.ca
and now to the pics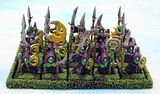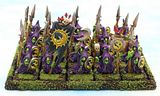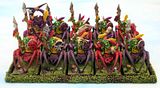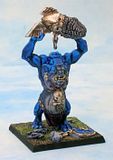 __________________
Commission email:
greenman_minis@yahoo.ca
Starting at $25 Cdn per mini for High Game quality, $100 Cdn for Display
Discounts for bulk orders and first time customers!
Free Shipping on bulk orders!