Around christmas last year I attempted my first scratch sculpt, a character from miyazaki's 'howls moving castle' as a present for my girlfriend.
This model: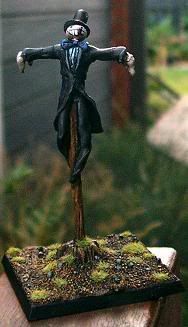 Its my girlfriend's mums birthday tomorrow(thursday), originally i was intending to paint up a canvas, but i really only got the time to do anything yesterday, and it takes freaking ages for oilpaint to dry, so that idea was busted. So....I figured id try another scratch sculpt as my girlfriend loved the last one, and her mum is always pretty keen to see the latest of my orkies....when shes not watching battlestar galactica..
I didnt really know what to do.........so I just sorta went with the flow. As I said, this is my second go at sculpting stuff.. Anyway, did it prettymuch last night and finished it off this morning.
I guess its some kind of mushroom shepard :armata_PDT_01: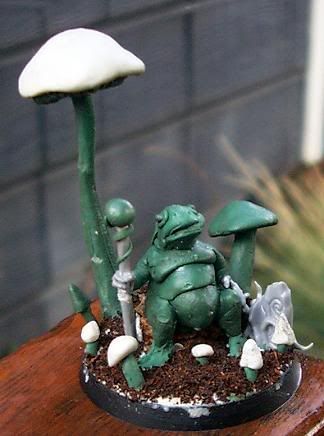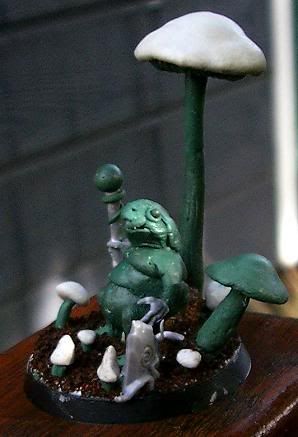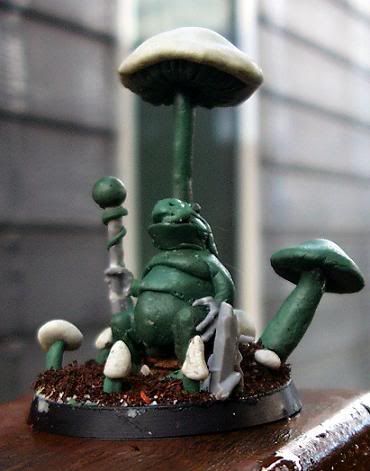 And the paintjob..
Ok had to rush the paintjob to make it over to the girlfriend's house. Its not too bad though.
I actually had a ball sculpting this, id like to do more of this in future.
Im finding that I hate painting warhammer more and more these days as im doing a fine art course in painting, it just overloads and pisses me off. Sculpting/converting however are great fun :armata_PDT_01:
Anyway, heres the little bastard.