I've been meaning to do this for a while, and I've finally got around to it - here is a selection of a few models from my first army, a 2500 point UltraSMurf list. Yes, I know that Ultramarines are considered bland and noobish, but I just picked them because I like blue and gold. If I'd known at the time how much everyone seems to hate Ultras, I'd had painted them up as the Blood Pigeons there and then. Anyway, enough jibba-jabba, here they are...
Commander Vitellius, Master of the Second Company and very fond of liquorice bonbons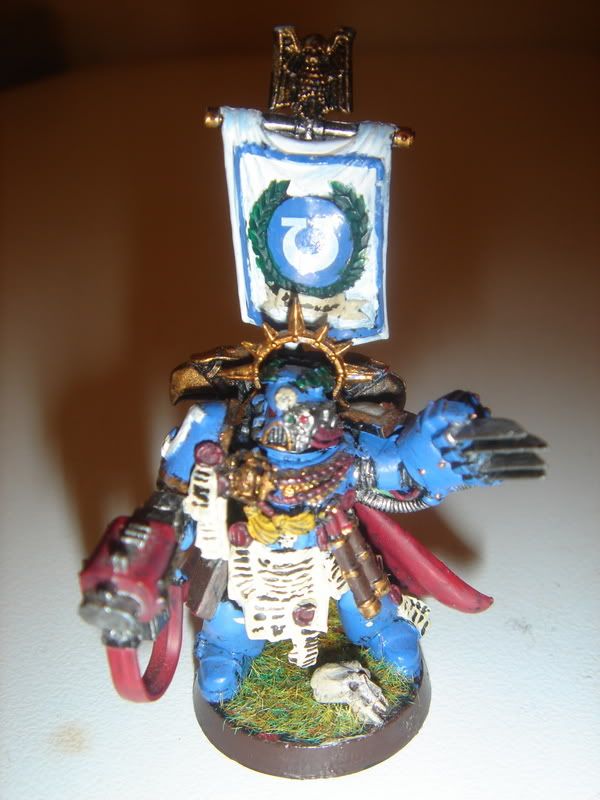 Chaplain Calgon, revered Master of Sanctity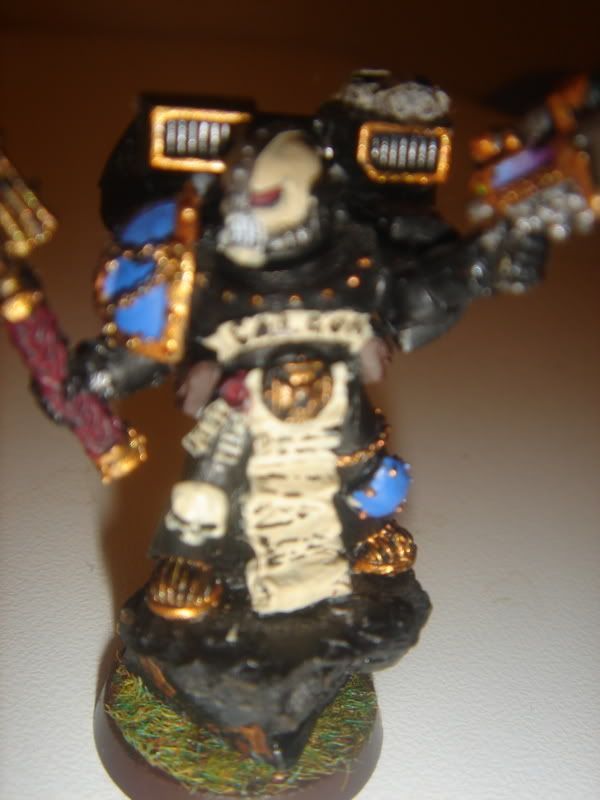 Speeder Gamma II, also known as Fides, piloted by Wing Commander Corvus and Brother Parvus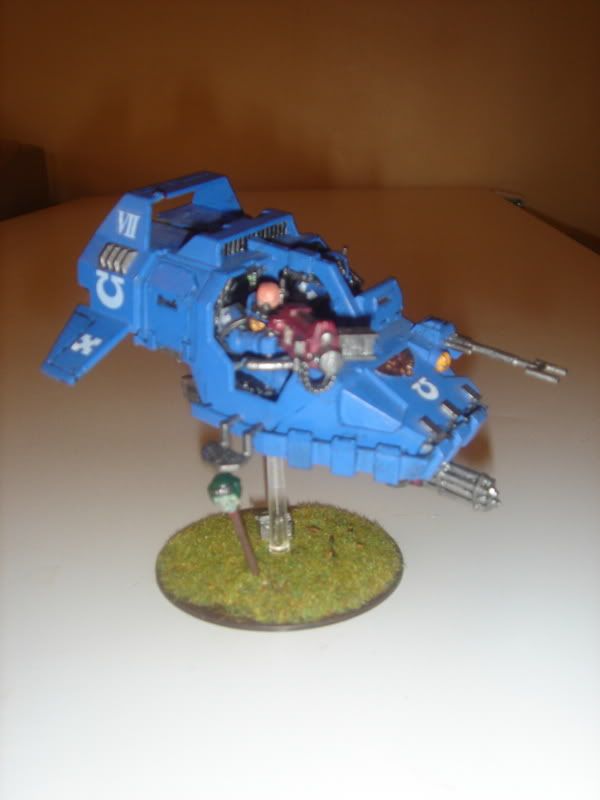 Tactical Sergeant Idoneus, posing for the camera
Command Sergeant Cautus, scanning the vicinity for a decent mug of coffee
And finally, the mighty Brother Tempesta, lumbering ever forward (Well, you'd lumber if you had one of those things on your back all day)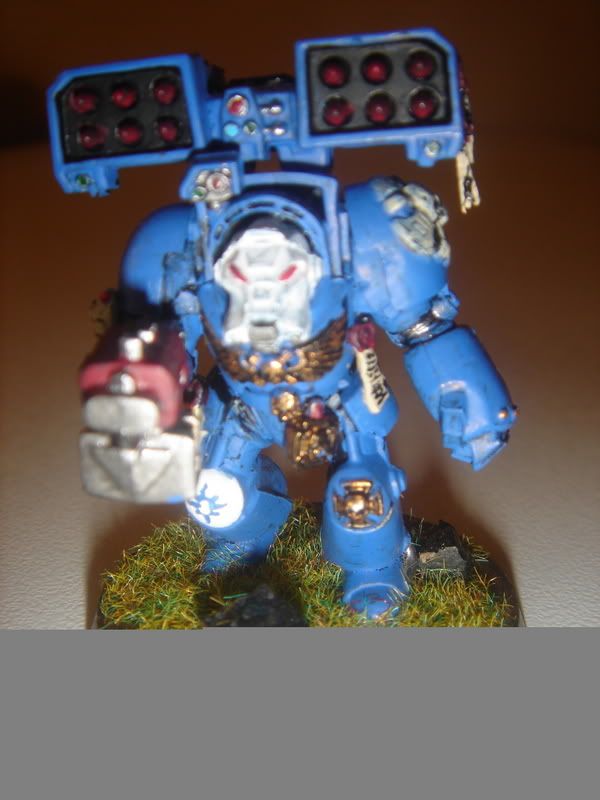 Any C&C welcome, apologies for the bad quality of some of the shots and the way the camera makes the blue look weird.