Whats painted so far.. enough for about 2000pts battles.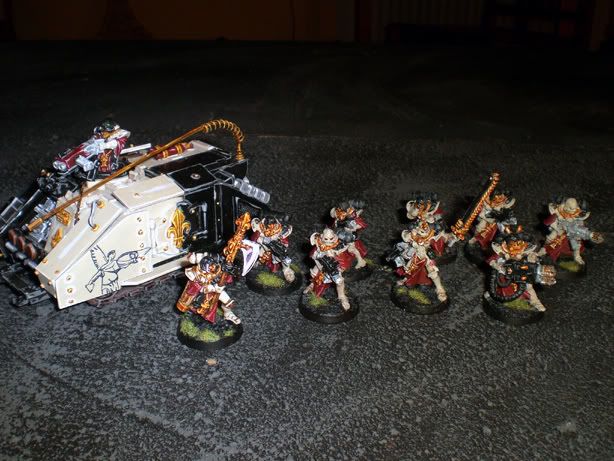 Canoness and retinue of Celestians.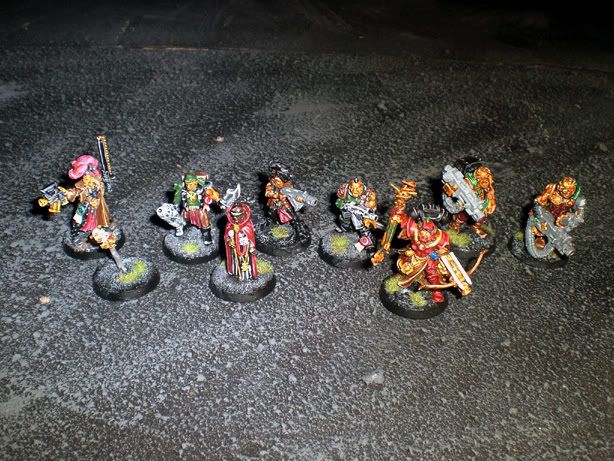 Elite inquisitor on the far left. Inquisitor Lady and assortment of henchmen.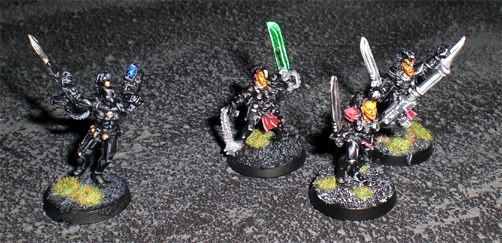 Well... assassins.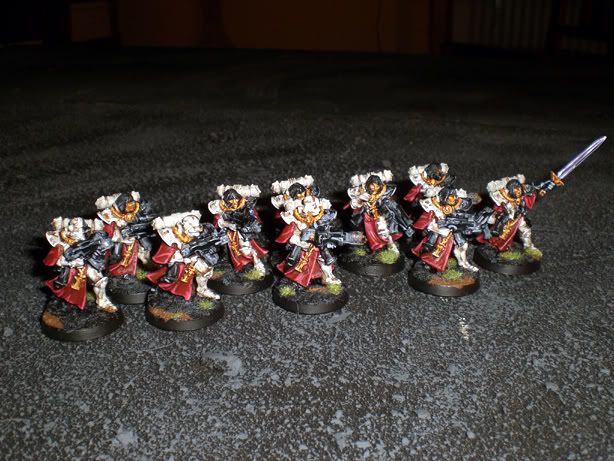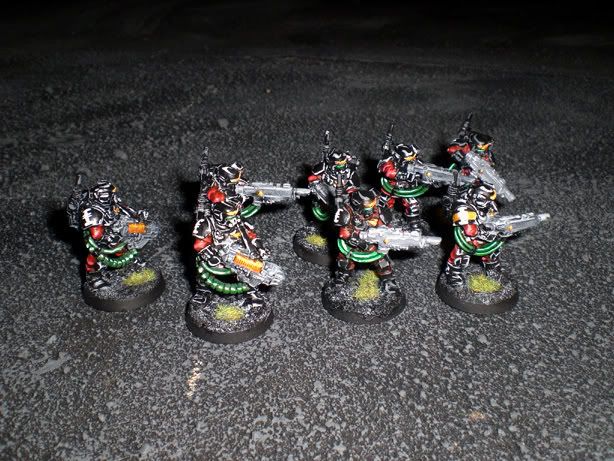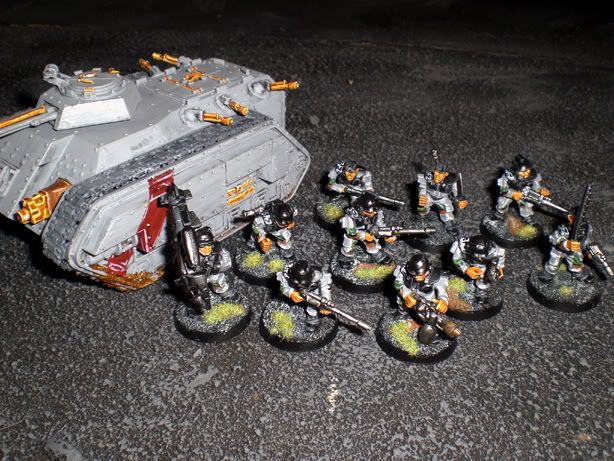 Inducted imperial guard of the Gavi IV planetary defence force.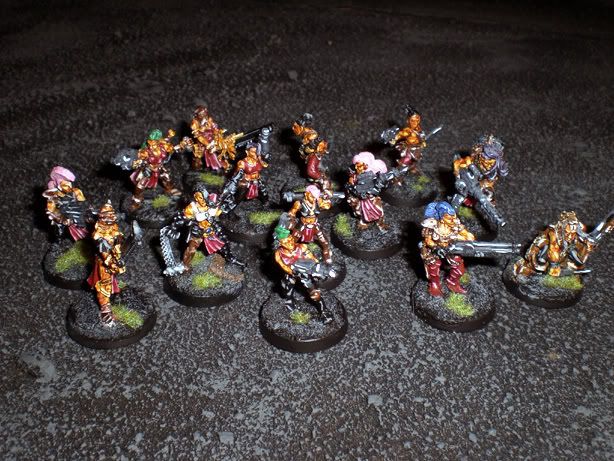 Zealots.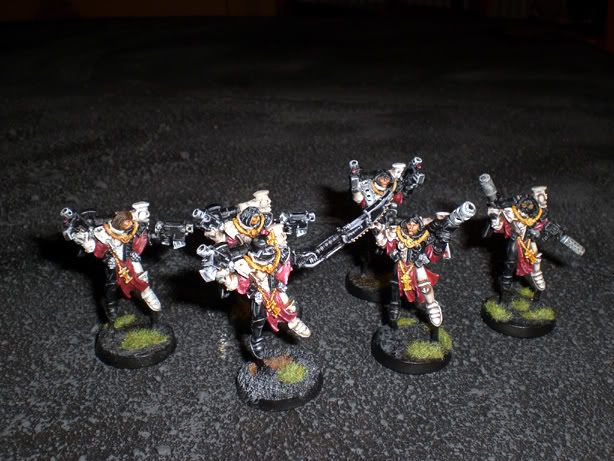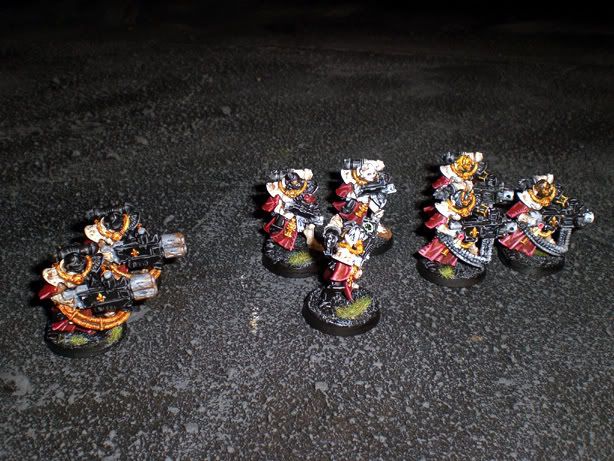 Retributors. I usually play with the heavy bolters on the right but can choose the multi meltas insted if I want to.
Exorcist.